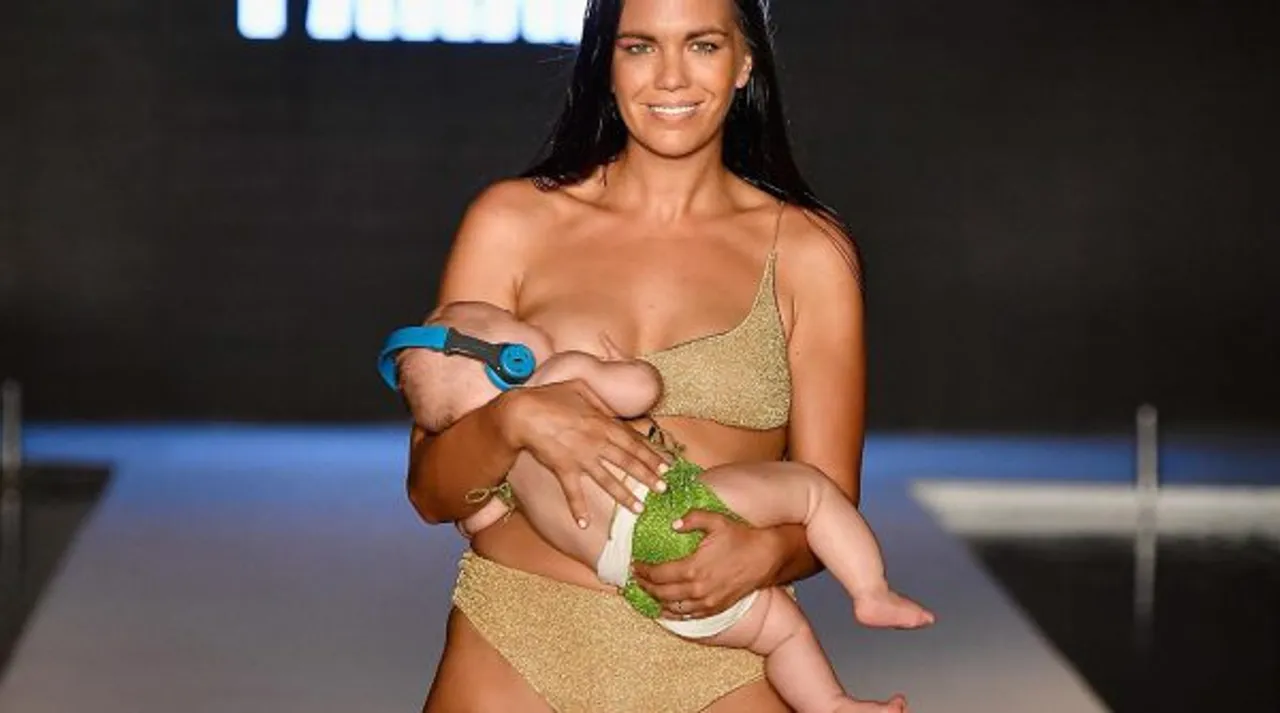 The Sports Illustrated Swim Search fashion show grabs eyeballs every year. But this time, it made news for a different reason. Mara Martin, who was one of 16 finalists in the model casting competition, took to the runway in Miami while breastfeeding her five-month-old daughter on Sunday night.
Sports Illustrated shared a video of Martin's walk on their Instagram account. The video has now been watched more than 260,000 times. Netizens are praising the new mom for considering breastfeeding as something normal at work, no matter what it.
https://www.instagram.com/p/BlRqGryH_Mi/?taken-by=si_swimsuit
The proud mum showed off her multitasking skills and looked completely at ease. She was wearing a stunning glittery gold bikini while feeding her five-month-old. Carrying her baby daughter in her arms, she walked on the runway at the W South Beach hotel.
Also: Court says nothing obscene in magazine cover showing breastfeeding
Martin was very excited that she has been chosen as one of the finalists. Ahead of the show, she even shared about her excitement on Instagram and how much she was looking forward to the show.
A lot of netizens praised Mara for this act. One such person commented, "This is seriously so amazing! If you don't understand why, we can't explain this to you. You won't get it. Any chance to empower women to breastfeed in public is a win. Too many women are shamed for doing so. This is beautiful."
Another user commented, "Keeping it real showing love and affection to your children outside of the home sets an example as to how to raise your children. Too many people in society worry about trying to be cool vs. being real. This is a true working mom on the go!"
However, many people criticized this act as well. Few believe that this was done for a social statement and that it was unnecessary to bring the baby on the catwalk.
Picture Credit: Sports Illustrated
Also Read: Afghan Woman Breastfeeding During Exam Sends Powerful Message
Deepali Is An Intern With SheThePeople.TV