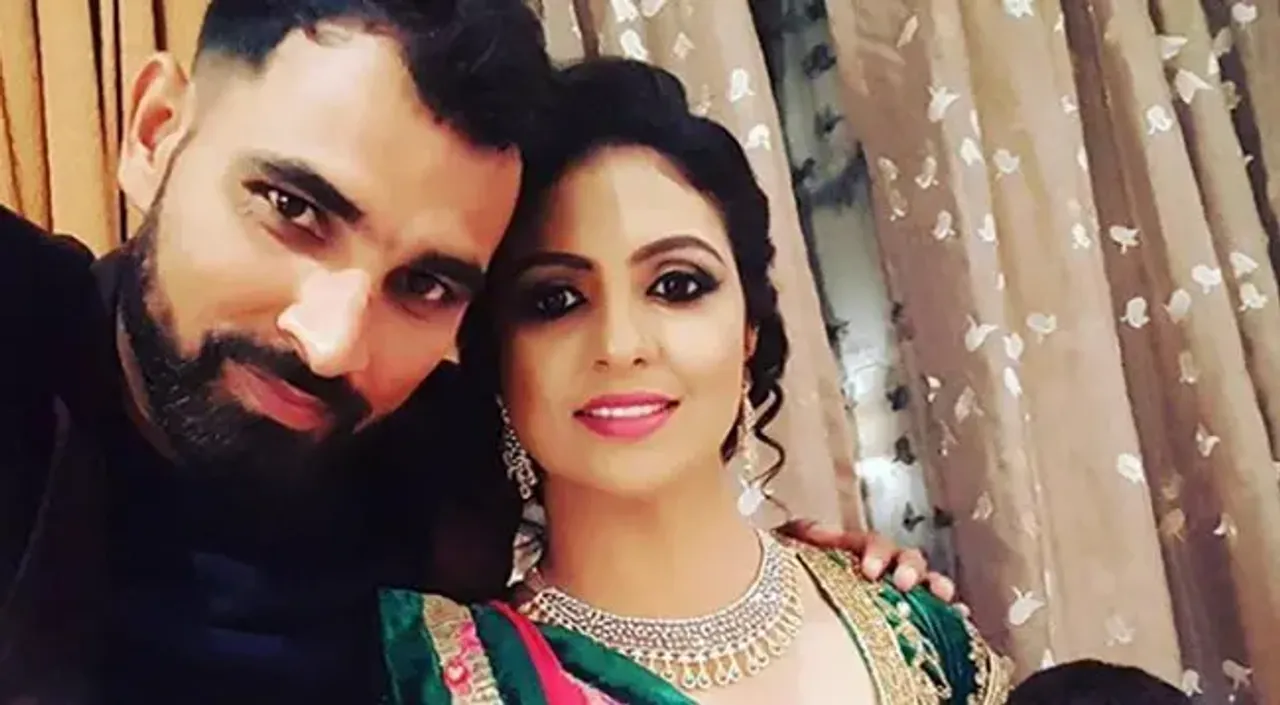 Hasin Jahan, cricketer Mohammed Shami's estranged wife, has gone back to modelling to make a living and bring up their three-year-old daughter, reported TOI.
The dispute
About four months ago, Hasin Jahan had spoken up against her husband, accusing him of infidelity, attempt to murder and marital rape. She also claimed that her in-laws were party to it. Hasin made police complaints and gathered extensive media attention.
Read Also: Marital Rape: A Grave Offence That's Not Criminalised In India
After this, the Indian team cricketer reportedly moved out of Kolkata, taking along with him his financial resources.
Hasin then moved court, demanding a sum of Rs 10 lakh per month as maintenance from Shami.
The dispute badly dented Shami's reputation. BCCI kept Shami on hold for the yearly contract. He was cleared later, once the internal committee gave him the nod. Since then, he has been questioned by the cops, had a hard time during the IPL and also met with an accident.
He was also dropped from the England tour.
Hasin Jahan's modelling career
Hasin had quit modelling after she married Shami in 2014. She was a model and cheerleader for Kolkata Knight Riders before the marriage.
She said, "I gave up my career, my likings and my dreams for Shami because he didn't like my career. But now that he has deserted me, I am striving to reclaim the fame and popularity I had once achieved."
She contacted her old friends for work and they responded wholeheartedly. "I hesitated at first to call up my old friends, with whom I had lost touch. But I have to work to ensure a better future for my daughter and my old friends responded," she said.
To get back in shape, Hasin Jahan has hit the gym and claims to have lost 15 kg already.
Read Also: Zest Fitness Fest gets women to take charge of health and wellness
Suman Guha, a designer and filmmaker based in Mumbai, said, "Hasin is an old friend and when she called me for work, I immediately asked her to join my latest venture. She was terrific on screen and I am extremely excited to resume working with her."
Juggling between Kolkata and Mumbai
Hasin lives in Kolkata with her daughter, Bebo, and babysitter. She juggles between Kolkata and Mumbai for work. Her father and elder daughter from a previous marriage babysit her three-year-old daughter when she is at work.
She also wants to experiment with acting and recently shot an eight-minute short murder mystery called 'Script in Mumbai'.
"I am no longer interested in Shami. I was never a loser and will never be. I will keep on fighting," she added.
Hasin is planning to relocate to Mumbai to make things easier for her and to focus on her career.
Read Also : UK Fashion Brand Celebrates 'Skin Imperfections' In Latest Campaign
Kriti Dwivedi is an intern with SheThePeople.Tv