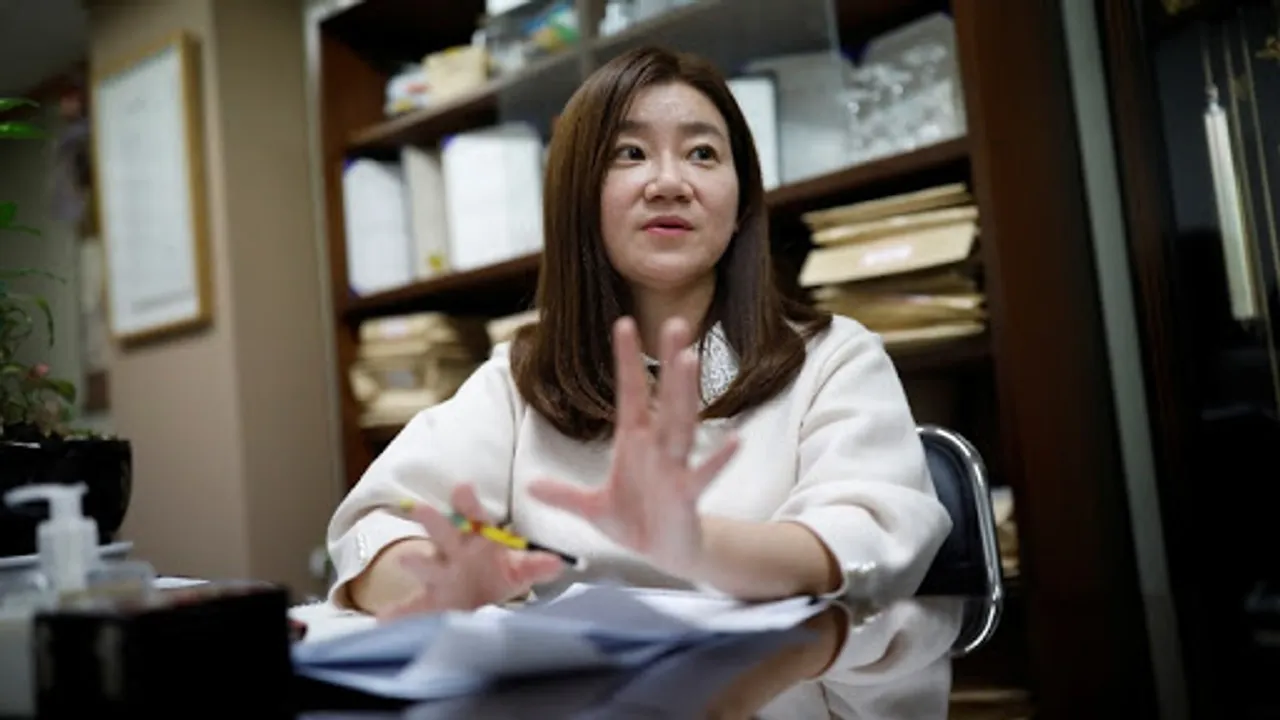 Lee Eun-eui is currently working as a lawyer. But almost a decade ago, when she worked as an international sales representative, Lee faced unsolicited sexual harassment.
She was molested by her boss, following which she fought a lonely battle.
When Lee heard her employer at Samsung saying, "No one will be on your side", she took an oath to make people like him suffer, Reuters reported.
Her Story of Survival 
Lee reported that she was touched inappropriately by a superior in 2005. She reported the matter to the human resources department. Little did she know that her supervisors would turn their back on her and she would be sidelined by her colleagues too.
In desperation, she complained to Samsung's chairman Lee Kun-hee. He did not respond.
"If I was a little bit weaker mentally, I would have jumped off the building at Taepyung Street," Lee said of Samsung's then headquarters.
In 2008, Lee filed a civil lawsuit alleging her employer's inadequate behaviour, inflicting mental pain on her. After two years, Lee won the lawsuit against her employer Samsung Electro-Mechanics Co Ltd. With her firm dedication, she prevailed against the powerful conglomerate in South Korea.
READ: Street Artist Protests Sexual Harassment Of Women With Bench Of Nails
That very incident taught Lee the power of justice which eventually led her to become a lawyer. She has since vowed to help other women in South Korean embroiled in sex abuse cases.
Lee Says #MeToo
Lee is a strong supporter of the current #MeToo movement. She believes this campaign will inspire more people to stand up for women. According to her, those who experience shame and silence from society wouldn't be kept silenced now.
"What people need to think about now amid the #MeToo movement is empathizing with those #MeToo stories that are not personally related to them," Lee
Notable Improvement
Since Lee's win, there have been improvements in handling of sexual abuse cases in South Korea. They are now prone to better lives of those seeking justice in the courtroom.
READ: Be Positive: Artist Puts Body-Shamers' Comments On Dress
"In the legal realm, courts have recently begun to accept victims' testimonies as direct evidence rather than circumstantial evidence if those testimonies are detailed and consistent," said Kim Soo-jin, an attorney from the Korean Women Lawyers Association.
One Woman For Other Women
"It is not victims' preference to come out and talk. They are desperate. I know, because I have been there."
Lee has been serving free legal help for victims of sexual violence since 2015. She is a crucial member of a South Korean government's programme to support the victims.
"Office workers are still afraid of talking about their stories publicly... There are many loopholes where companies can take minimal actions and get away from it," Lee said.
Feature Image Credit: Reuters TV
Also read: How to handle cyber sexism? Stand up to it!