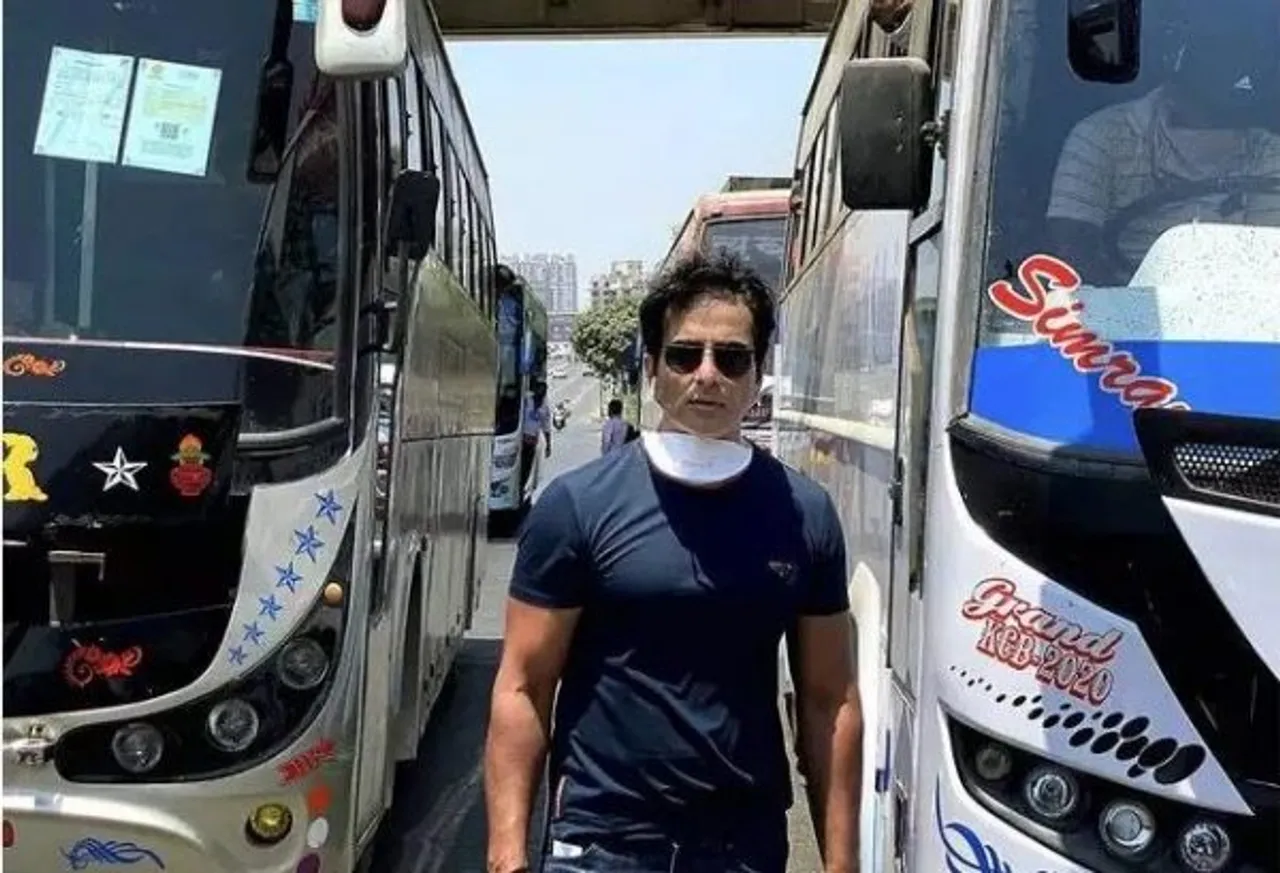 Bollywood actor Sonu Sood, along with his friend, businessman Karan Gilhotra, recently arranged smartphones for students of Government Senior Secondary School in Morni, Haryana. He helped them after following a journalist's coverage of the students who were unable to access online classes due to the unavailability of smartphones. The Happy New Year actor also interacted with the kids over a video call.
Kids of remote village in Morni (Haryana) adjoining the borders of Himachal travel miles to access smartphone for online classes. Parents can't buy smartphones due to financial issues. It has been a month enough help hasn't arrived them. @DC_PANCHKULA @SonuSood @Karan_Gilhotra pic.twitter.com/62LxFRPadG

— Hina Rohtaki (@HinaRohtaki) August 24, 2020
On the tweet, by the journalist, the actor replied, "No more travelling for these kids, they will have their smartphones tomorrow." After keeping his promise and having a video call with the kids, he again took to Twitter and share snippets from a video call saying, "A wonderful beginning to my day watching all the students get their smartphones to attend their online classes."
Also Read:Perils of online school classes should force us to think of what our kids must truly learn
A wonderful beginning to my day watching all the students get their smartphones to attend their online classes. @Karan_Gilhotra पढ़ेगा इंडिया तभी तो बढ़ेगा इंडिया। 🇮🇳 n thanks to @HinaRohtaki for bringing this need for the students to our notice. https://t.co/6Pn9QH0o4H

— sonu sood (@SonuSood) August 26, 2020
What You Should Know
Bollywood actor Sonu Sood provided smartphones to students in a remote village of Morni, Haryana.
He followed a story by a journalist and promised to help the children.
The actor with the help of Karan Gilhotra sent smartphones to the students on August 25.
This is not the first time that the Dabangg actor has extended help to underprivileged students. Earlier, he helped a family in Himachal Pradesh who had to sell their cow, their only source of income, to buy a smartphone for their children's online classes. Sonu Sood has been helping a lot of people during the lockdown. He has helped thousands of migrant workers to reach home by arranging buses, special trains and chartered flights. Sood has also helped people in need who have contacted him over social media.
The Digital Divide
The coronavirus situation has somewhat brought in a visible digital divide in society. With most of the people locked in their houses and education seeing a shift to online, it has been difficult for individuals who don't have access to facilities like a fast-paced internet or a smartphone.
The schools and other educational institutions in India have been closed since March due to the pandemic. Recently, there are few developments which have given out proposals to re-open school since October. The talks are in their nascent stages. Read about it here.
Also Read:Will Online Classes During The Lockdown Deprive Girls Of Education?
Sanskriti Tiwari is an intern with SheThePeople.TV.