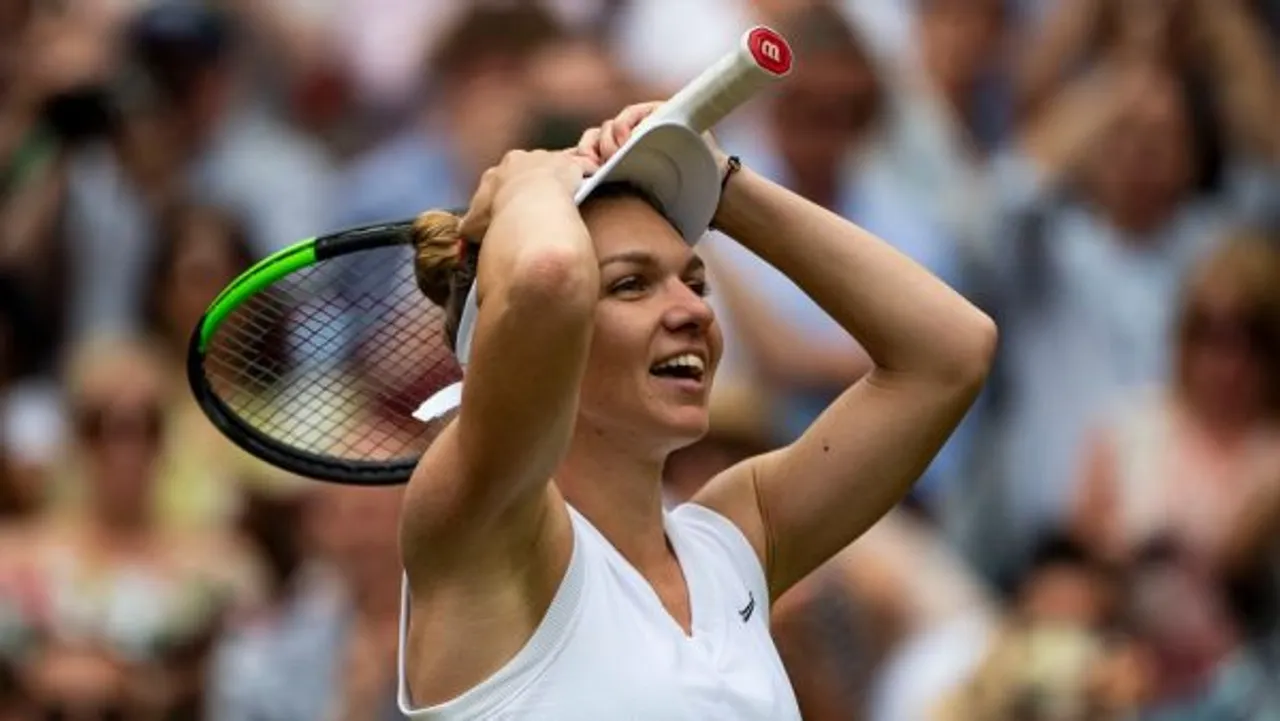 A promising teenage player Simona Halep faced the dominating Serena Williams in the Wimbledon Final and demolished her. Simona slayed on court and took control over her nerves and played the match of her life and won her first Wimbledon title. The Romanian dominated the court in a match that lasted for 56 minutes as she clinched the title in straight sets 6-2 6-2   and demolished Serena Williams, a seven-time Wimbledon champion.
Simona Halep earned her a second Grand Slam title. "I didn't think at all against who I play. I've always been intimidated a little bit when I faced Serena," BBC reported.
Here are a few things to know about the new champion:
Simona, who is a Dobrujan native, is the daughter of a former soccer player for the AS Săgeata Stejaru club. At the age of four, Simona was inspired her footballer father and saw her older brother playing tennis and she eventually picked up a racket following his footsteps.
Last year, then World No. 1, Simona Halep's dream of winning a Grand Slam title finally came around after a tight battle at a gruelling French Open final when she won her first major title.
Halep is only the second Romanian to win a Grand Slam. Virginia Ruzici was the first one who won the 1978 French Open
Before winning the French Open in 2018 her maiden Grand Slam title, Simona won an US Open match in 2015, despite having suffered with a thigh injury
She made it to the Wimbledon semi-finals for the first time in 2014, but lost due to an ankle injury.
She pulled out of the 2014 Rogers Cup due to a knee injury, and for the same reason she was forced to give up in the finals of the Indian Wells Masters tournament, handing the victory over to Serena Williams.
The second best professional tennis player for the past few years, Simona in 2013 won her first six World Tennis Association titles. The last time that happened was in 1986, when Steffi Graf won her first seven titles in a single year.
The WTA named Simona its Most Improved Player for 2013. She went on to rank No. 1 for the first time in 2017 and held the ranking for 48 consecutive weeks.
In 2019 so far, she won two Grand Slam titles, the 2018 French Open, and the 2019 Wimbledon Championships.
The 27-year-old tennis star beat the greatest player in the history, and has earned the biggest prize money at Wimbledon with £2.35m.
After the brilliant performance at Wimbledon, Simona opened up on the court about how her mom's dream of her daughter's historic win which came true. "It was my mum's dream when I was about 10," she said. "And the day came and my mum is here to see it. I have worked a lot to change a little bit my game to play on grass. I started to feel this year when the ball comes to me I knew what to do with it."
READ OUR INTERVIEW: Don't Wait For The Change, Be The Change: Deepa Malik
Feature Image Credit: Skysports