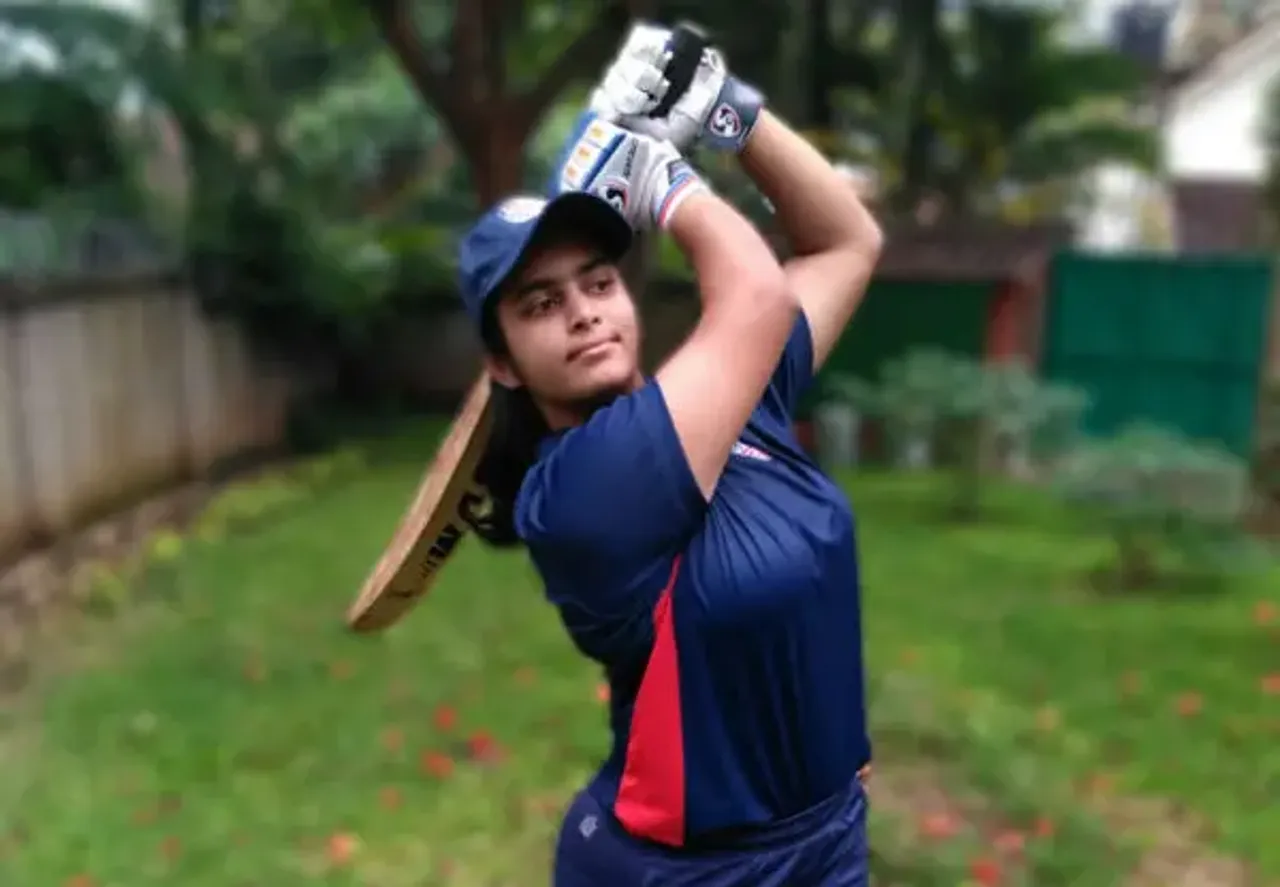 At 23, Shebani Bhaskar is the captain of the United States women's national team. She led the team during the Australia tour in April. Bhaskar started playing competitive cricket at the age of 11.  And represented the West Bengal under-16 girls team when she was 11. Afterwards she moved to Mumbai in 2007 with her family, and started playing at Matunga Gymkhana, Shivaji Park and gulley cricket at Khar Gymkhana. When she moved to Chennai in 2008, she got selected to represent the Tamil Nadu under-19 girls' and senior women's teams.
By the age of 16, she was picked by the South Zone Senior Women's team in India. In 2011, she won the Inter-Zonal Championship. She captained MOP Vaishnav and the University of Madras for four years each when she was studying there.  She made her international debut at the age of 17 when she was selected to play for the USA national women's cricket team in 2011 in the ICC Women's World Cup Qualifier.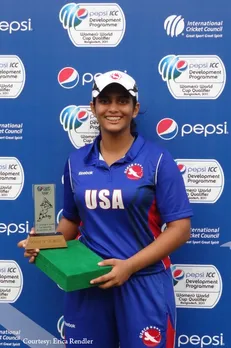 2011 Qualifier vs Zimbabwe Player of the Match Photo Courtesy Erica Rendler
Bhaskar dabbled in athletics, swimming, soccer, basketball, volleyball along with golf, but cricket was her calling. Born in Chicago, Shebani Bhaskar's roots belong to Chennai.
"My family is my inspiration. My father and I watch cricket together and analyze games, whether it's an IPL game, international game, women's game, or club game." - Bhaskar
Breaking Societal Norms
My schools and college in Chennai were extremely supportive of sports. I got permission to come to school and college late or leave early when I had to attend camps. They were accommodating when I had to travel for tournaments. Of course, as a student, I had to keep my grades up and submit my assignments, but both institutions encouraged sports. The teachers would teach me in their free time, during lunch breaks, after school. The school and college you attend can make or mar you as a sportsperson. My school and college definitely helped me.
"People do ask questions like 'women play cricket?' But my family and relatives are avid sports followers and appreciate my enthusiasm."
On Academies For Girls
Women's cricket has gained a lot more popularity after India's campaign in the 2017 Women's World Cup. Now, people know that women play cricket, and parents are allowing and encouraging their girls to take up cricket. More cricket academies are taking in girls as compared to five  or ten years ago when most of the girls would practice at the same academy because not all academies would take in girls.
Challenges
When asked about the government and its lack of consideration in supporting teams in India, Bhaskar argues, "When compared to the huge annual financial outlay, the government has not done a great job of results-oriented sports promotion in India."
"It's mostly been administrative and legal regulations."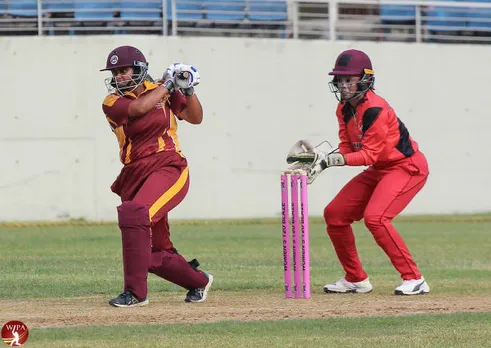 Cricketer Shebani Bhaskar
Individual coaches have won more medals for India
"Government's Ministry of Sports has so many SAI Institutes and National Institute of Sports and coaches and programs for decades at a huge outlay to the treasury. The result is worse than what poor coaches without such financial support have accomplished. From Abhinav Bindra, Leander Paes to Sakshi Malik, PV Sindhu and Saina Nehwal, individual coaches have won more medals for India in the Olympics than the entire sports fraternity on government salaries," she added.
So what's the way out
Bhaskar thinks, "Government should take the money being wasted on government programs and give the money to individual coaches for them to produce more champions. Gopi sir has already produced two Olympic medals in 10 years, which is more than SAI has done in 60 years. Many countries that are leaders in world sports do not have a Ministry of Sports."
"Meanwhile, instead of bringing in measures to develop sports, the government is doing exactly the opposite. They are putting roadblocks and constraints against people who are interested in sports. For example, the government has said Overseas Citizens of India cannot play even in domestic sports competitions in India. That is a retrogressive step in sports and goes against all the wisdom in national sports development. European football is dominating the world because of the number of international players playing regularly in their countries. We all also know India men's Cricket developed faster after we brought in leading international and domestic players together playing in teams together and against each other in the IPL," she continued.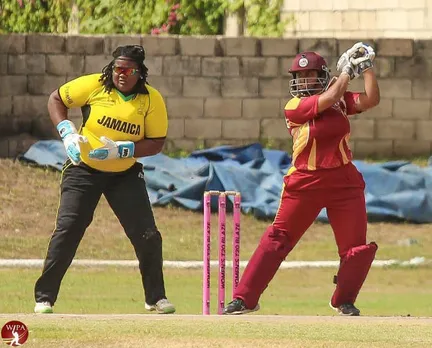 Cricketer Shebani Bhaskar
She further added, "The government has an important role to play in establishing regulatory mechanisms for sports development.  They should ensure equal opportunity for men and women, equal infrastructure, equal media time, and so on."
READ: Meet Kikam Bhutia, Coach of Sikkim Women's Cricket Team
How lack of coverage hurts
"Lack of broadcast hurts women's sports -- the number one factor hindering the development of women in sports is the lack of media support."
Bhaskar said, "World Cup football in Russia, last year's Women's World Cup matches in England were given prime television coverage and broadcast worldwide. That is why people know about Mithali Raj and Harmanpreet Kaur. Whereas nobody is aware of similar exploits by Shantha Rangaswamy, Fowzieh Khaleeli, Sudha Shah and others, nor even Mithali Raj's own record-breaking double hundred scored in earlier years. Media has long claimed there is no interest in women sports among viewing public, particularly the Indian media."
"Media has long claimed there is no interest in women sports among viewing public, particularly the Indian media."
"Internationally, there is more viewership for Serena Williams or Anna Sergeyevna than many of the men's tennis matches, and comparable to viewership for Federer, Nadal and the like. Arguably, Chris Evert drew as many viewers as did Jimmy Connors. PV Sindhu and Saina Nehwal definitely draw as many as or more viewers for their Badminton exploits than our men shuttlers. The examples go on and on and from many different sports. Yet, even today, our myopic media specialists, broadcast some local and insignificant men's cricket matches but do not give importance to even Indian national women's international matches," she added.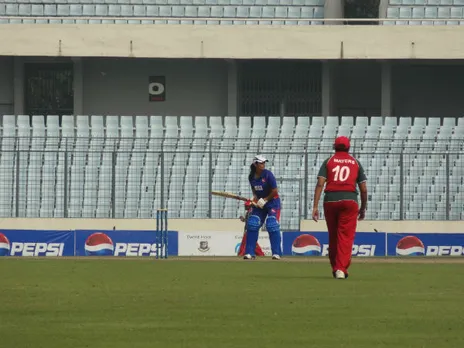 2011 USA vs Zimbabwe Photo Coutesy Erica Rendler
Gender discrimination in sports
"In certain sports, where there is gender discrimination, bias is huge. Cricket, for one, falls into this gender discrimination category. There has been a men's IPL for over 10 years. There is Big Bash for men and women in Australia, there is Super League for men and women in England and so on," she said.
"Moreover, Cricket Australia is moving closer to reducing the pay gap in contracts for men and women cricketers, whereas the pay gap between men and women cricketers in India is Himalayan."
"Not only in financials, but also contrasting in terms of which stadiums, with what infrastructure, and with what calibre of coaching staff men and women in India play cricket, there is a huge chasm between the two genders. Why are legends like Rahul Dravid not coaching the women's teams? Why women do not play in Eden Gardens and in Wankhede and MA Chidambaram stadiums and why are they relegated to play important matches in some obscure out of town venues?" Bhaskar questions.
Opportunities for girls in India
Chances for girls to take up sport is minimal, says Bhaskar. She claims, "In former East Germany, the government considered it more important to promote sports among girls. They felt a healthier girl will become a healthier mother and her offsprings will be healthier from the foetal stage. Plus, they believed, an active sports culture will get passed on to the next generation if the mother of the household is a sportsperson. The US brought its own version of this called Title IX and mandated that boys and girls should have equal opportunity for sports."
"In India, girls do not participate in sports and games even during school PT class. They are allowed to sit and chat on the sidelines whilst boys are playing. And teachers and parents appear to ignore this or even actively promote the concept of PT is not for girls. The first thing that has to change is for PT to be compulsory for girls and boys. The second thing is to change the attitude of teachers and parents who often cancel PT classes in schools so that children can finish maths or science assignments. It is not a question of whether India will win more Olympic medals, which is what the entire country is obsessing on when it comes to sports. It has to be about raising the minimum athletic ability of the vast majority of the population and that will only begin to happen if we focus on the girl child (the future mother) and promote a culture of athleticism among girls from the teen years or earlier," she added.
It is not a question of whether India will win more Olympic medals, which is what the entire country is obsessing about. It has to be about raising the minimum athletic ability of the vast majority of the population and that will only begin to happen if we focus on the girl child.
Future of women's cricket
"The future of aspiring girl cricketers looks promising. Not only in India but worldwide there is increasing opportunities for girl cricketers. So, youngsters who get into the sport at this time can reap the benefits of good roads laid by current and former cricketers."
READ:Vinolia Violet On Challenges Faced by Indian Wheelchair Basketball Team