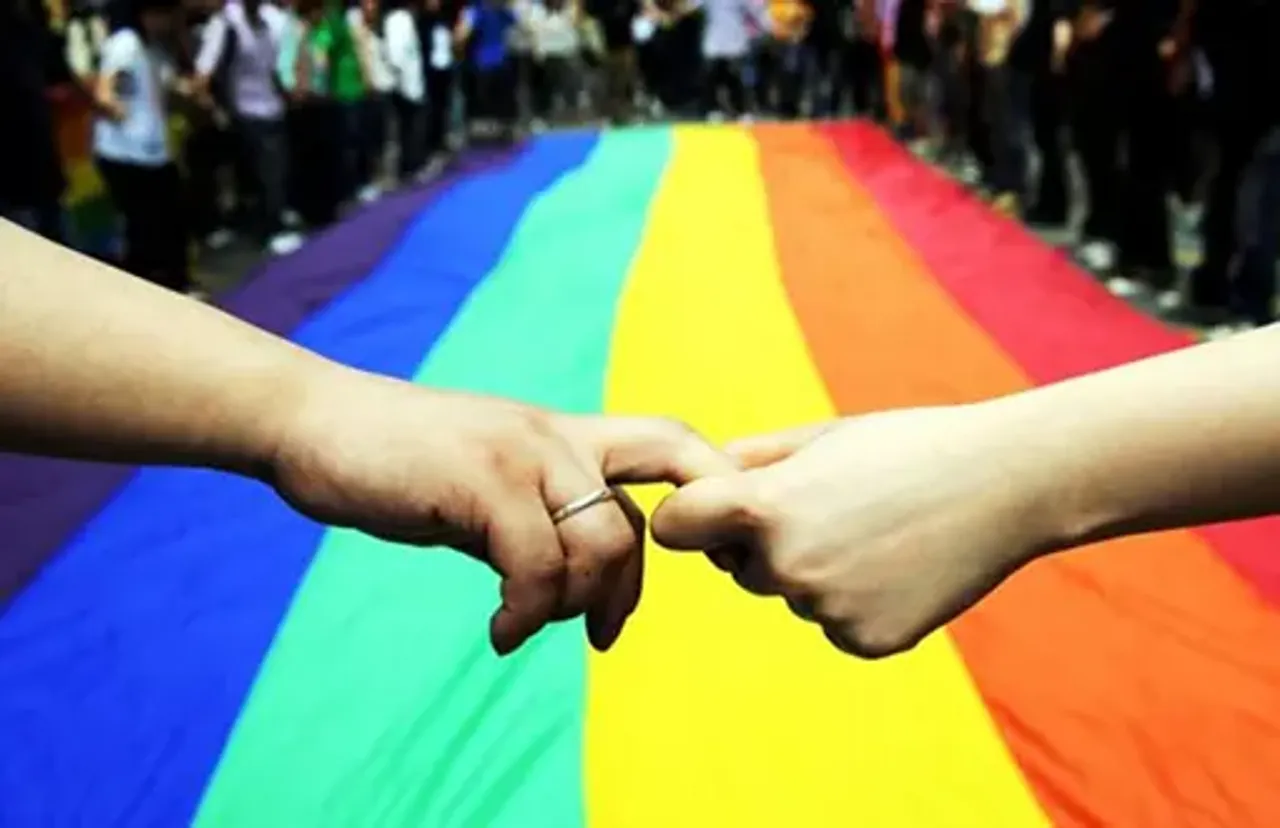 The nation has been abuzz with the Supreme Court hearing petitions seeking decriminalising of IPC Section 377 (homosexuality) and thus greater rights for the LGBTQ community. While conversations around the community have gathered momentum of late, they have been portrayed in Bollywood since long, often in a derogatory manner.
Yes, the LGBTQ community (that is Lesbians, Gays, Bisexuals, Transgender and Queers) did get a fair share on the silver screen, but mostly used as a tool for comic relief and slapstick humour. They were made fun of, shamed for their choices, shunned from society and ridiculed.
From the early days of cinema, Bollywood has made strong misrepresentations of the community and hence, paved the way for homophobia.
In the early '90s, came a beautiful emotional saga, 'Raja Hidustani', that touched hearts for its story and songs. But such a beautifully crafted movie also went wrong with its characters. Karishma Kapoor's helpers were shown as belonging to the LGBTQ group, but the depiction was utterly poor. A scene in which Aamir Khan and a child laugh out loud when they see the helpers, only showed how poorly the industry thinks of them.
Then again, who can forget the scene from Kal Ho Naa Ho, where Kantabai is seen shivering when she sees SRK and Saif Ali Khan sleeping on the same bed. Though the movie did not show any gay character, was this scene really required? It only brought out the point that having a partner of the same sex is not okay; it is against our acceptance.
The Indian film industry has always portrayed a gay character as someone who is suited up in tight fitting clothes, someone who has nothing but "Sex" running on his mind 24/7, someone who cracks filthy double meaning jokes without context and also, someone who is constantly trying to engage with people and is on a hunt for a partner
Even the dialogues and song lyrics are totally unwarranted. Remember the peppy number from Dostana, 'Maa daa ladla bigaad gaya'? Also, remarks like, 'Kahin yeh WOH toh nahi?' only throws light on the point that being gay is abnormal and requires immediate cure.
But times have changed and so has the content. The recent years have seen Bollywood giving due importance to the LGBTQ community. There were some mature, sensitive and realistic movies made on the topic. Instead of focusing on their behaviour, these films gave life to the community's struggles to be accepted by society, being treated as abnormal beings and constantly fighting to get the deserved respect and opportunities. Below are some movies that showed signs of progress and carefully carved out the reality. They stood strong and gave the love/support the community has been longing for.
1) Fire - This 1996 directorial by Deepa Mehta was a house of controversies. Fire dealt the un-talked about subject of lesbian relationships, a subject that was a taboo in those days. The movie, starring Shabana Azmi and Nandita Das, was critically acclaimed globally for its bold concept and beautifully painful representation. But it did not go down well with religious groups and political parties in India and was subject to a lot of criticism. The director even received death threats.
2) Aligarh: Aligarh is one of the best movies that precisely described the pain and hardships a homosexual person has to go through in India. Directed by Hansal Mehta, it is based on the true story of a professor of the Aligrah Muslim University, who was humiliated publicly for his sexual preferences. It shows a mirror of the society's narrow mindedness and approach towards the homosexual community. It is a truly captivating, emotionally touching and a thought-provoking depiction that will help you become sensitive towards others.
3) Margarita With a Straw: As unique as the name is, this particular movie, starring Kalki Koechlin, plays around a subject that has been ignored by most. It portrays the concept of bisexuality with a twist, from the point of view of a physically challenged bisexual. It subtly throws light towards the concept without trying to catch sympathy.
4) Kapoor And Sons: A light-hearted family drama that aptly throws light on the life of a homosexual. The film revolves around the struggles one faces in encountering their family for their sexual orientation. The character played by Fawad Khan marvelously connected with the audience. It rightly pointed out the fact that 'Gay is not a Bad/Wrong word'.
Several other films like Bomgay, I am, My brother Nikhil, Fashion, Angry Young Goddesses, etc have also thoughtfully and delicately given a voice to the problems faced by the LGBTQ community. They have tactfully tried to eradicate the so-called notion of Homophobia and help the community to be accepted and respected in society. Bollywood can unequivocally create a more tolerant society for the group and help them lead a happy, dignified life. The Indian film industry should definitely make more good films on the LGBTQ community, to spread awareness and rise above of the so-called taboo.
Megha Thadani is an Intern with Shethepeople.tv