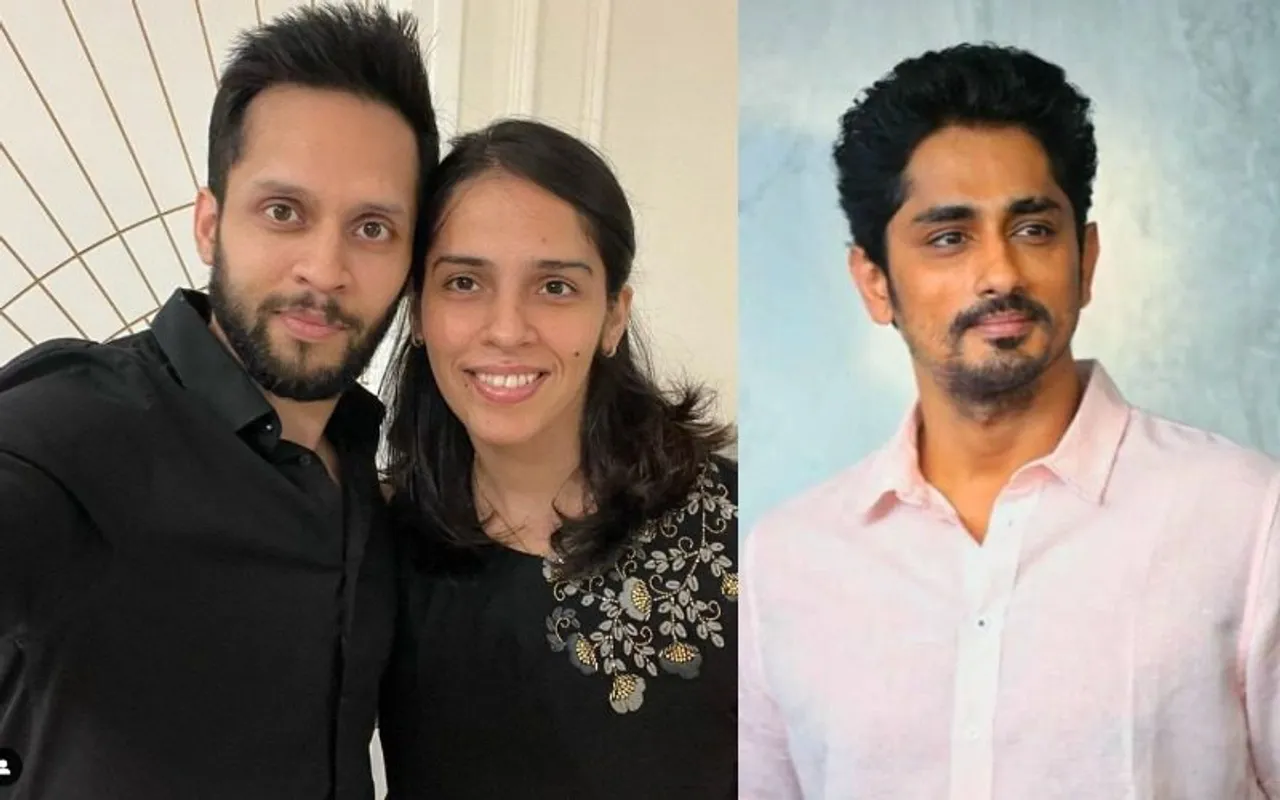 Parupalli Kashyap slams Siddharth: Actor Siddharth's comment on social media about badminton player Saina Nehwal has created a lot of outrage. Now, the shuttler's husband and fellow badminton player Parupalli Kashyap too has slammed Siddharth for his choice of words. The actor had commented on Nehwal's post regarding the security lapse while Prime Minister Narendra Modi's recent visit to Punjab.
On January 5 Nehwal had expressed concern over the security lapse during Modi's visit to Punjab where he was scheduled to address people but instead was stranded on a flyover for 15-20 minutes with protestors blocking his convoy. "No nation can claim itself to be safe if the security of its own PM gets compromised. I condemn, in the strongest words possible, the cowardly attack on PM Modi by anarchists," the shuttler had tweeted
---
Suggested Reading: I Used To Like Him As An Actor: Saina Nehwal Reacts To Siddharth's Sexist Tweet
---
Actor Siddharth retweeted this tweet of Nehwal's and wrote, "Subtle cock champion of the world...Thank God we have protectors of India (emoji). Folded hands. Shame on you #Rihanna."
Responding to Siddharth's tweet, Kashyap tweeted, "This is upsetting for us...express ur opinion but choose better words man. I guess u thought it was cool to say it this way. #notcool #disgrace."
Though the actor made the statement on January 6, it drew attention from social media on Monday. Many people pointed the sexism in the actor's comment and the National Commission of Women (NCW) chairperson Rekha Sharma took cognisance of the matter and demanded action against the actor and wrote, "This man needs a lesson or two @TwitterIndia why this person's account still exists?..taking it up with Concerned police."
---
Suggested Reading: Saina Nehwal's Father Reacts To Siddharth's Clarification Of "Sexist" Tweet
---
The NCW India tweeted, "@NCWIndia has taken cognisance. Chairperson @sharmarekha has written to @DGPMaharashtra for investigating & registering FIR in the matter. NCW has also written to @TwitterIndian for blocking the actor's account & to take appropriate action against him for posting suck remarks."
Nehwal too reacted to the actor's comment. In a statement to news media, she said. "Ya, I'm not sure what he meant. I used to like him as an actor but this was not nice. He can express himself with better words but I guess it's Twitter n u remain noticed with such words n comments."
Later, the actor made another tweet claiming that his statement did not intend to disrespect. "COCK & BULL that's the reference. Reading otherwise is unfair and leading! Nothing disrespectful was intended, said or insinuated. Period."