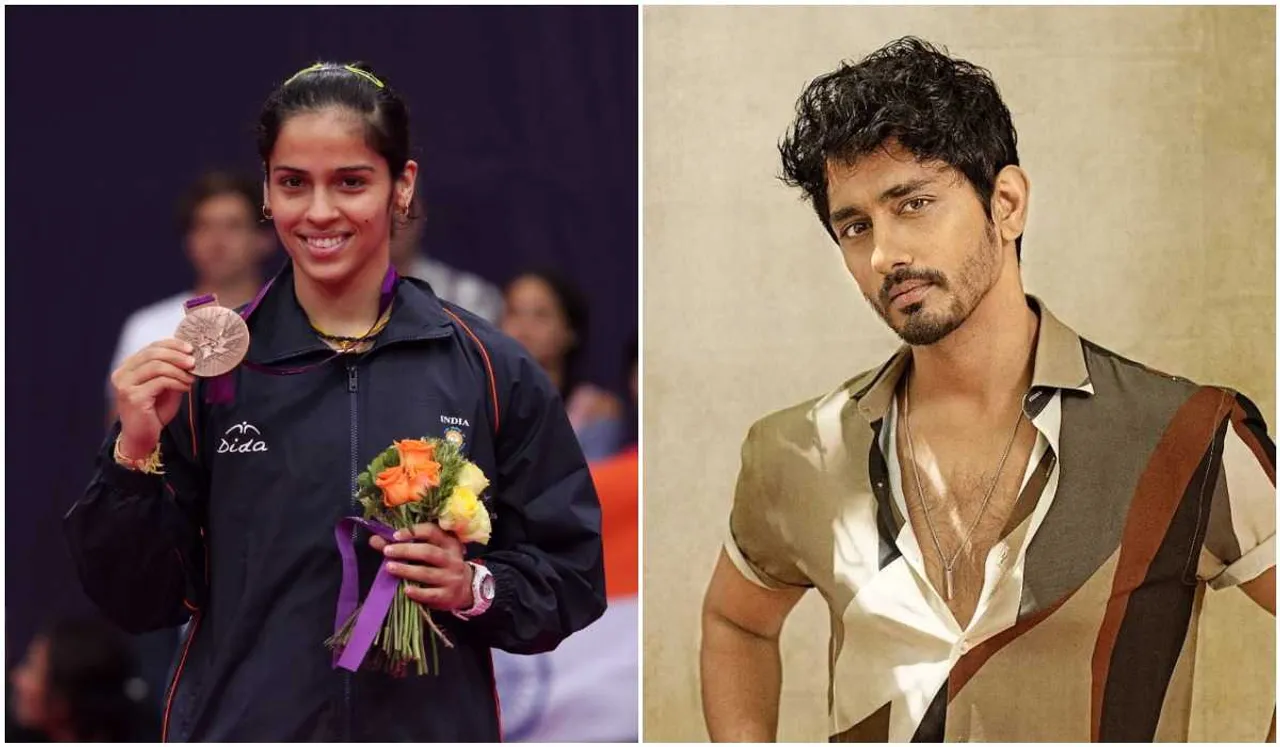 Saina Nehwal was subjected to actor Siddharth's 'unintentional' use of sexual innuendo in a tweet. Since then the public and authorities are speaking against Siddharth's explicit choice of words for India's ace badminton player. Saina's father, Harvir Singh Nehwal also reacted to Siddharth's comments on his daughter.
Siddharth has been receiving flak from all quarters after tweeting derogatory remarks against Saina Nehwal. Netizens, actors, social activists outraged and expressed their thoughts on Siddharth's comment that he posted on January 6. Siddharth clarified through another tweet on January 10 that his intentions were not to disrespect Saina and the words were a reference to an idiom.
Saina Nehwal Father Reacts To Siddharth's Clarification
Harvir Singh Nehwal condemned the words that the actor used for Saina. He says to ANI, "Whatever he (actor Siddharth) said is very wrong. He used very wrong words against Saina (Nehwal). We condemn his statement. He should apologize for it, no matter if he made these remarks intentionally or unintentionally"
Saina had tweeted about the security issue faced by PM Narendra Modi during his visit to Punjab. Siddharth commented on that tweet and wrote, "Subtle cock champion of the world... Thank God we have protectors of India. Shame on you #Rihanna (sic)." Saina also reacted to Siddharth saying that she was a fan of the actor but what he did was not nice.
National Commission for Women (NCW) has requested Twitter to block actor Siddharth's account as his comments on the National Badminton Player was 'lewd' and 'inappropriate'. Rekha Sharma, NCW Chairperson, has written to Maharashtra DGP to investigate into the matter and register an FIR against Siddharth.
Even after the clarifications that actor produced in his defense, it is questionable how careless his words were when he was talking about a public figure. Personal differences of opinion can be expressed respectfully and it does not require the use of any explicit 'idioms' that can easily be misunderstood. This is something that Siddharth, being a public figure himself, should know that everything he says will be carefully judged.
---
Suggested Readings:18 Sexist Dialogues Bollywood Should Put a Delete On