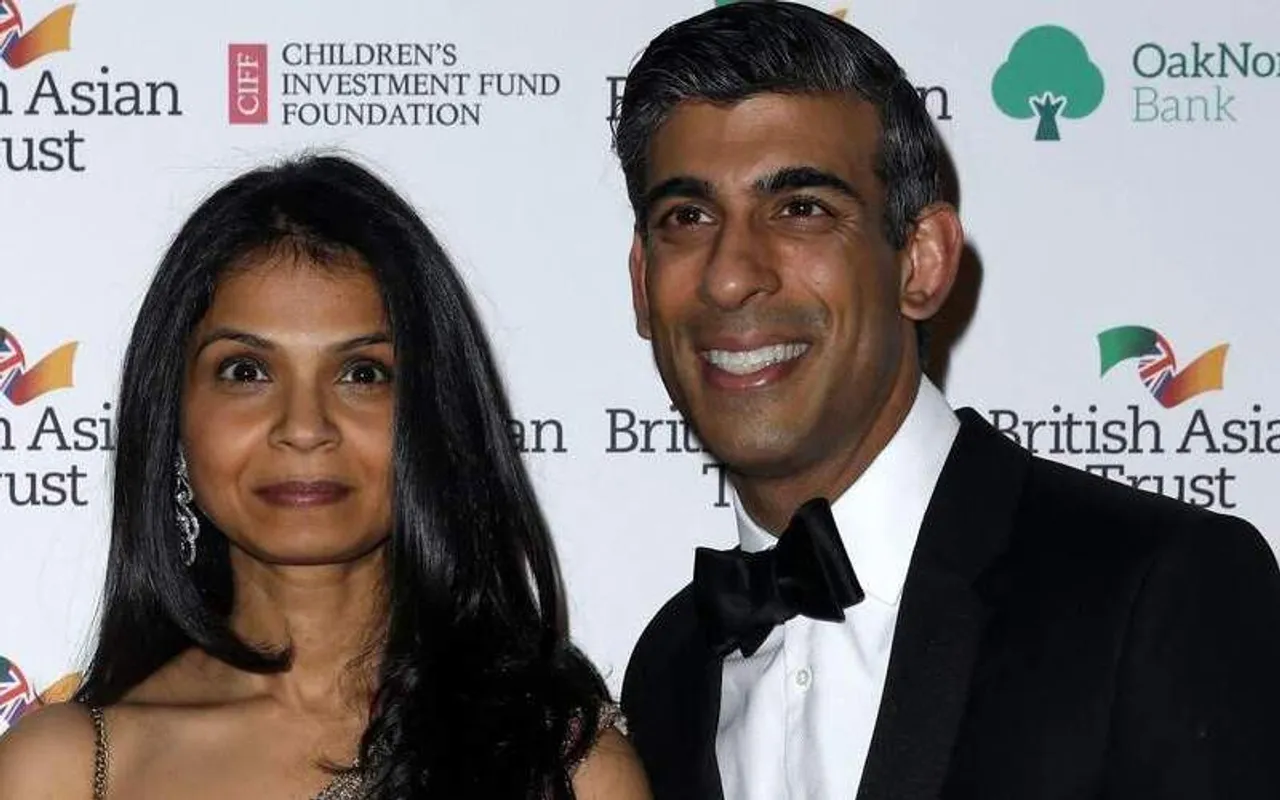 The United Kingdom Prime Minister Rishi Sunak spoke about his marriage with Akshata Murty in an interview. He said that the couple were very different people, which is what made their marriage work.
Rishi Sunak's wife Akshata Murty is a fashion designer and the daughter of Infosys co-founder Narayana Murthy and author Sudha Murty. The couple met at Stanford University in California and got married in 2009 in a two-day ceremony in Bangalore.
Sunak and Murty have two daughters together, Krisha and Anoushka, aged 11 and 9 respectively.
Sunak became the first Indian-origin Prime Minister of the United Kingdom on Monday, October 24. The 42-year-old is also the first person of colour to serve as Prime Minister.
Sunak became the Prime Minister less than two months after he lost to Liz Truss in the election race. Truss will step down today, October 25 and Sunak will become the Prime Minister. He will ask King Charles III for symbolic permission to form a government.
Rishi Sunak On Akshata Murty
Rishi Sunak admitted that he switched his class schedule around so that she could be in the same class as his future wife Akshata Murty. He said, "I didn't really need to take it but I did it anyway so we could sit next to each other."
Sunak added that they were very different people and revealed that while Sunak was tidy and organised, his wife Murty was messy and spontaneous. He said, "She is not going to love me for saying this, but I'll be honest with you, she is not big on the whole tidying thing. She is a total nightmare, clothes everything."
In the interview, Sunak also spoke about his experience with parenting. He said that he was "very lucky" because when his children were born, he was running his own business with partners and was in control of his time. Sunak added that he was "very much around" for his children after they were born.
Sunak added, "Every time I'm on the campaign trail and I see a little baby or something, my arm goes out."
Sunak and politician Liz Truss are currently competing for the post of UK Prime Minister. Speaking of the opinion polls, Sunak mentioned that the polls revealed that his rival Truss had a lead in the race for Prime Minister. He said, "I am probably the underdog in this thing… Clearly, I've got work to do but I'm up for that and I'm throwing everything I've got at it."
The Prime Ministerial elections closed on September 2, 2022, and the new Tory leader and Prime Minister to succeed Boris Johnson will be confirmed on September 5. The results will be announced today at 5 PM and either Sunak or Liz Truss will be named the next UK Prime Minister.
---
Suggested Reading: How Did UK PM Candidate Rishi Sunak Meet His Wife Akshata Murty?