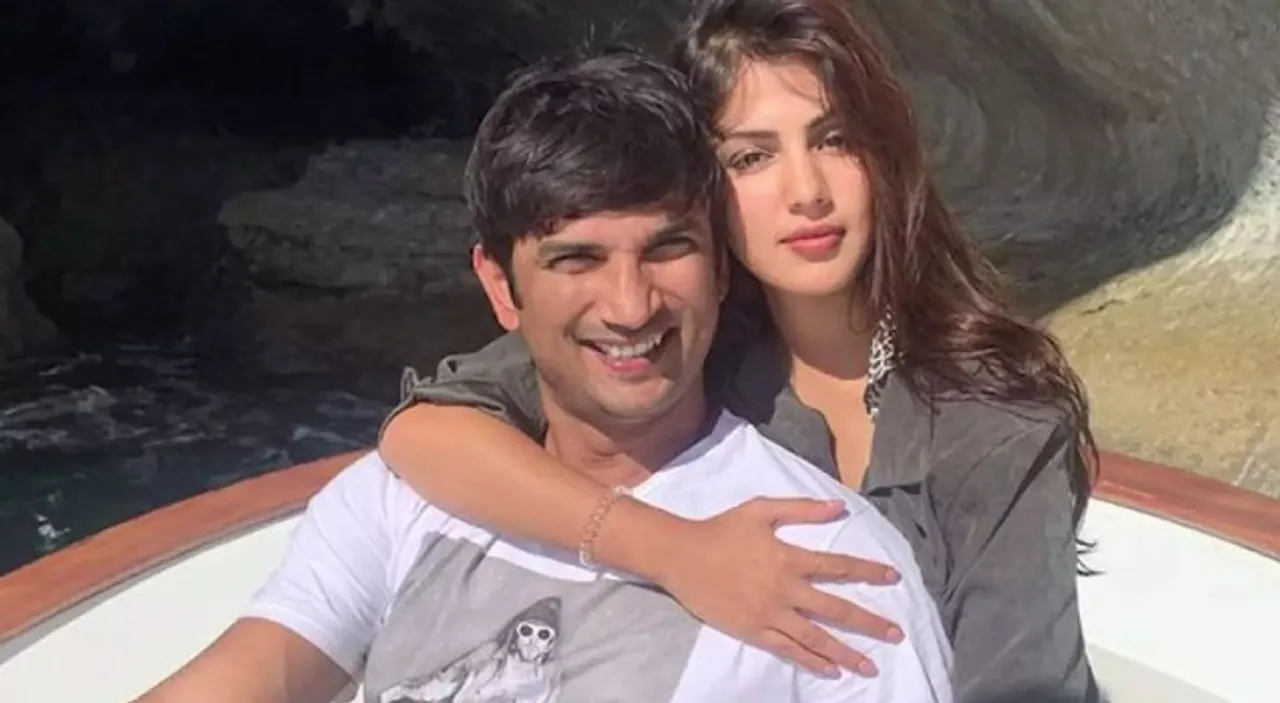 Following the Supreme Court's order for the Central Bureau of Investigation (CBI) to initiate a probe into the death case of actor Sushant Singh Rajput, his reported girlfriend Rhea Chakraborty's lawyer Satish Maneshinde has said in a statement, "Rhea maintains that the truth will remain the same whichever agency investigates the case." The verdict that came in this morning would require the Mumbai police to hand over all the details of the alleged suicide case to the investigative agency for further proceedings.
Maneshinde said in a statement, as reported by Hindustan Times, "Since the court has transferred the investigation to CBI invoking its powers under Article 142 of the Constitution of India, she will appear and face the investigation by the CBI as she has done earlier with the Mumbai Police and the Enforcement Directorate."
Also Read: Rhea Chakraborty Claims In A Statement That She Was Groped By Sushant Singh Rajput's Sister
"Rhea herself called for a CBI investigation," says her lawyer
The SC headed by Justice Hrishikesh Roy also dismissed Chakraborty's petition seeking transfer of the FIR against her from Patna to Mumbai. The apex court said that the Bihar government was qualified to consent to the CBI without a green signal from the Mumbai police, an appeal Chakraborty had made in an earlier statement, saying that she was against the "investigation of Bihar Police without jurisdiction and transfer to CBI of an illegal investigation."
Maneshinde in his statement was reported saying, "The Supreme Court after examining the facts and circumstances of the case and the report of the Mumbai Police has observed that it will be the desired justice as Rhea herself called for a CBI investigation."
Chakraborty had made a public appeal to Home Minister Amit Shah on July 14, requesting him to order a CBI investigation into the death of Rajput, who was found dead on June 14 in his Mumbai home.
Also Read: Sushant Singh Rajput's Sister Makes A Video Appeal Seeking CBI Probe
"The allegations are totally fabricated," claims Rhea Chakraborty
Rajput's father KK Singh had filed an FIR in Patna, Bihar, Rajput's home state, against Chakraborty, alleging her "abetment to suicide" of his son, and "money laundering" worth Rs 15 crore from his bank account.
Chakraborty in her latest statement refuted these claims and denied "all allegations of abetment of suicide, misappropriation of funds and others or otherwise." She called the charges by Rajput's family "nonsense," and said, "No allegations whatsoever were made till the 27th of July 2020 by anybody in the family before the Mumbai Police or to any other authority… The allegations are totally concocted and fabricated for ulterior purposes."