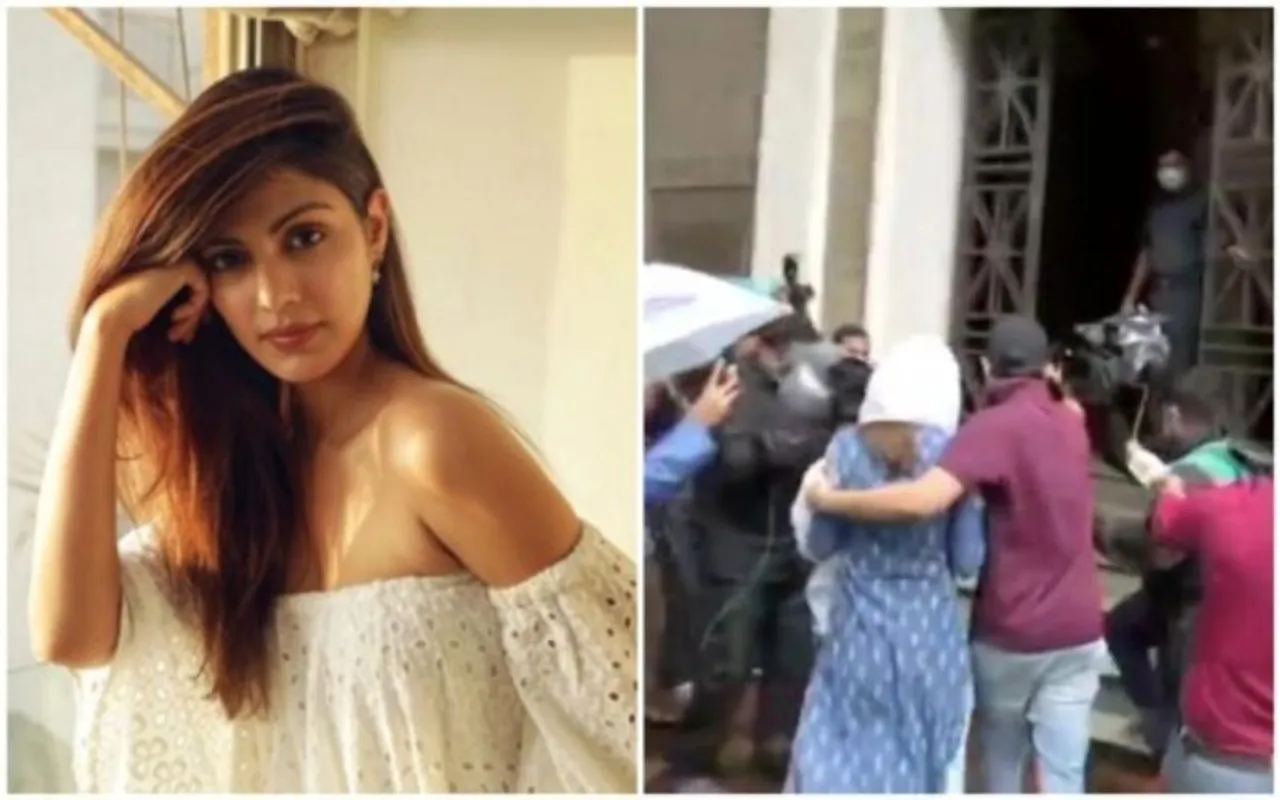 Actor Rhea Chakraborty gets bail in the ongoing drug probe carried out by the Narcotics Control Bureau (NCB). The Bombay High Court on Wednesday granted bail to the actress in a drugs case related to actor Sushant Singh Rajput's death. Her brother Showik Chakraborty, however, is to remain in custody as his bail plea has been rejected.
#BREAKING: Bombay HC grants bail to Rhea Chakraborty but rejects bail for Abdul Parihar and Showik in NCB's case against them under various provisions of NDPS Act@Tweet2Rhea #rheachakroborty

— Live Law (@LiveLawIndia) October 7, 2020
Chakraborty has been granted bail nearly a month after her arrest over drugs-related charges. On Tuesday, a special court had extended their judicial custody till October 20.
Chakraborty was arrested on September 8 by NCB. Earlier, she had alleged that the agency was "deliberately" trying to sabotage her name by putting numerous charges against her and her family. She was in custody at Byculla Jail and had said that she had "not committed any crime whatsoever", according to NDTV. Chakraborty said in her bail plea, "Sushant Singh Rajput was the only consumer of drugs and that he was directing his staff members to procure his drugs."
A report by Deccan Herald had quoted Chakraborty saying that she has been subjected to a "witch-hunt". The 28-year-old also alleged that the Central Bureau of Investigation (CBI) and the Enforcement Directorate (ED) are targetting her for three more investigations and a "simultaneous media trial".
Chakraborty's name is also mentioned in the audit of Sushant's bank account, which shows Rs 55 lakh transaction between the late actor and her, TOI reported.
Rajput was found dead in his Mumbai apartment on June 14. Chakraborty was accused of being "an active member of a drugs syndicate" and supplying drugs to Sushant Singh Rajput, her boyfriend.
The CBI is yet to find Chakraborty's motive for abetment. In latest, the AIIMS forensic report declared that Rajput's death is a case of suicide. Now, the panel's report matches the conclusion that the CBI reached after they reconstructed the crime scene.
Besides Chakraborty, who got bail on a personal bond amounting to Rs 1 lakh, Samuel Miranda and Dipesh Sawant has also been granted bail in the case. The Bombay High Court has further directed Chakraborty to appear at police station every day for 10 days. She cannot leave the country and needs to inform the investigating officer if she has to leave Mumbai, the high court ruled.
Bombay High Court has directed Rhea Chakraborty to appear in her nearest police station every day for 10 days after she is released on bail.

She has been restricted from leaving the country.

This was added in the final order after ASG Anil Singh requested for stay in her bail.

— Bar & Bench (@barandbench) October 7, 2020
On 6 October, a Mumbai court had extended the judicial custody of Rhea Chakraborty and her brother Showik till 20 October. The special court had also earlier rejected their bail pleas, following which they moved Bombay High Court for the same.