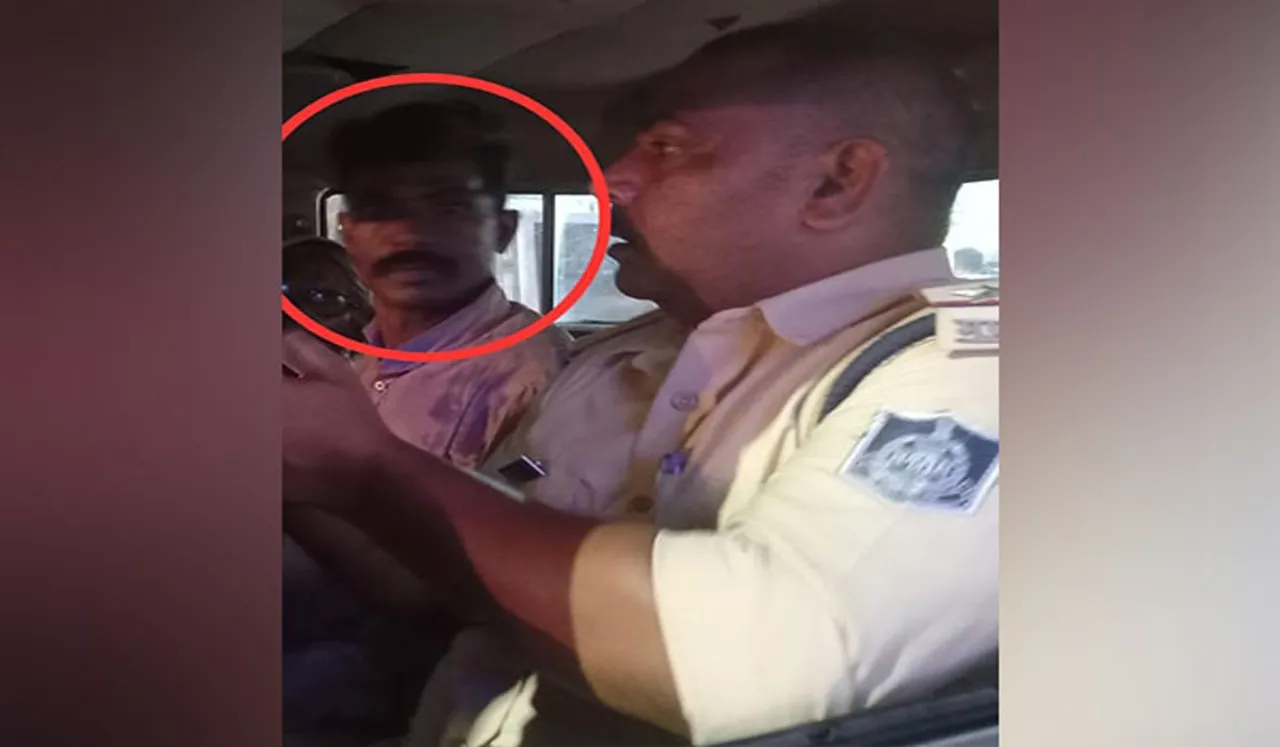 In a deeply disturbing incident that has sent shockwaves through Madhya Pradesh, a 35-year-old rape convict, who had previously been released on relief from a jail term, has been arrested for yet another horrifying assault. 
The victim, a minor girl, was brutally attacked by the accused in the Satna district on Wednesday evening, leaving the community stunned and outraged. 
The accused has been identified as Rakesh Verma, a resident of the Krishna Nagar area in Satna.
According to a police official, Rakesh Verma allegedly lured the young victim away by caressing her before committing the heinous act. 
The incident has left the minor in critical condition, prompting her transfer to the Rewa Medical College hospital for urgent medical attention. 
The Satna police acted swiftly, apprehending the accused and registering a case against him under the relevant sections of the law.
A Troubling Pattern of Recidivism
This shocking incident reveals a deeply troubling pattern of recidivism in the criminal history of Rakesh Verma. 
City Superintendent of Police (CSP) Mahendra Singh Chouhan reported that around 12 years ago, Verma had committed a similar crime – the rape of a minor girl, who was only four and a half years old at the time. 
The perpetrator was subsequently convicted and sentenced to a 10-year prison term for his appalling actions.
However, Verma's time behind bars was cut short. Despite being sentenced to a decade of imprisonment, he served only seven years before being released due to his purported good behaviour while incarcerated.
This release now raises questions about the effectiveness of the justice system's handling of such serious offenders and the mechanisms in place to prevent their reintegration into society without posing a danger to others.
CSP Chouhan expressed deep concern over the incident, emphasising the urgency of the situation. 
He detailed how Verma had lured the victim away from Jagatdev Talab area in the district at approximately 5 pm on Wednesday, leading to her tragic assault. 
The authorities are determined to ensure that the accused faces the full extent of the law for his reprehensible actions, and the police have launched a comprehensive investigation into the matter.
Path Towards a Safer Society
In response to questions regarding potential measures to prevent such incidents and hold perpetrators accountable, the CSP confirmed that the police are committed to taking all necessary actions. 
This includes considering the possibility of appropriate legal actions against the accused, potentially involving asset seizures to ensure justice for the victims and their families.
As the investigation unfolds and legal proceedings progress, the people of Madhya Pradesh continue to rally for a safer society, one where such heinous acts are met with resolute action and a determination to safeguard the innocence and well-being of all citizens.
---
Suggested Reading: Pak Saint Arrested For Alleged Torture, Murder of 10-Yr-Old Helper
---