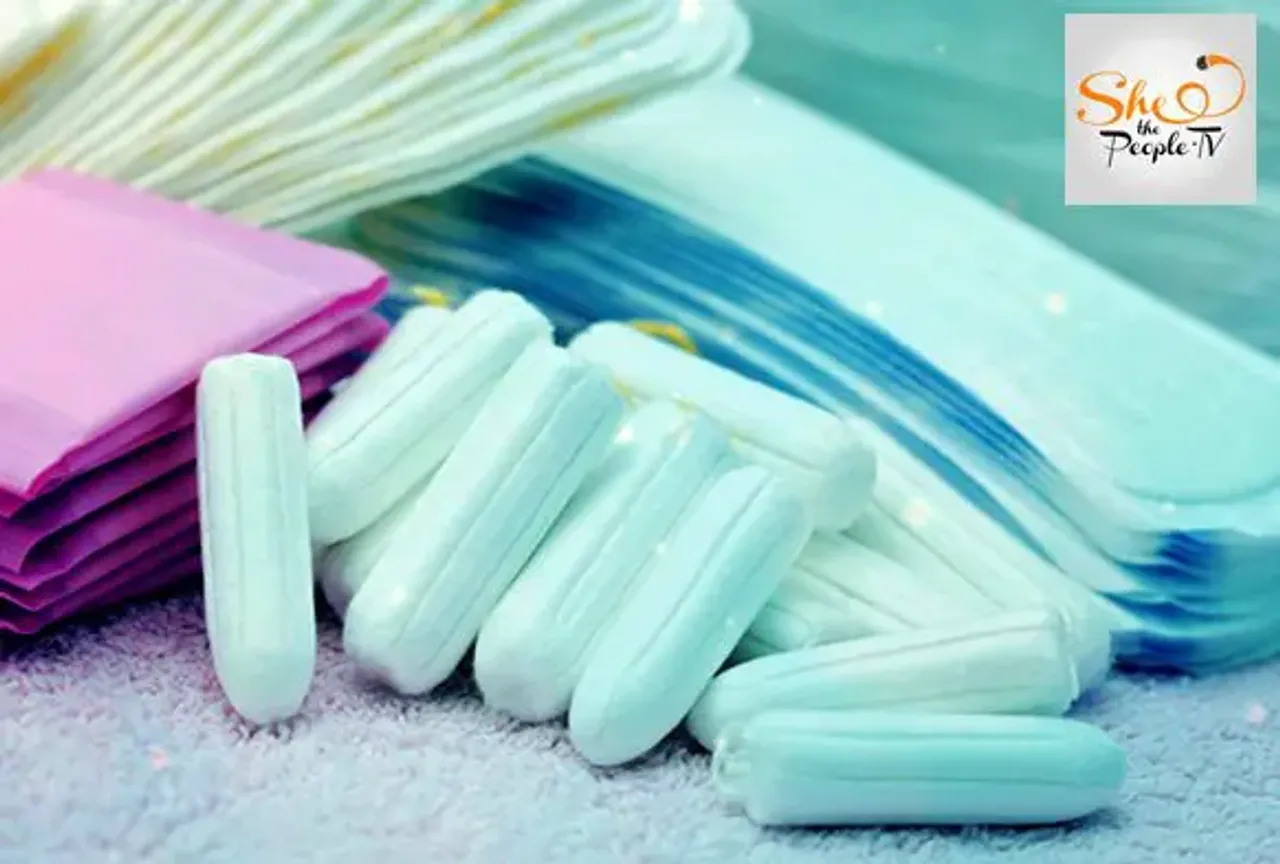 In a bid to bolster the cause of ensuring menstrual hygiene among women, the Rajasthan government will distribute sanitary pads in schools, colleges, anganwadi centres, sub-health centres and Annapurna stores.
Chief minister Vasundhara Raje announced the launch of Menstrual Hygiene Scheme (MHS) in the state. She was delivering her Budget speech on Monday (13th February).
According to the CM,  girls and women from 15 years to 45 years will be reaping the benefits of the scheme. She said an allocation of Rs 76 crore has been proposed for the scheme.
Also: Disposal of Sanitary napkins and the Swachh Bharat Mission
Other steps planned
Besides this, the state government has proposed to increase incentives for anganwadi workers, mini anganwadi workers, sahiyikas and ASHA sahyoginis.
An anganwadi worker gets Rs 4,730 as incentives, which is now proposed to be increased to Rs 6,000.
For mini anganwadi workers, it will be increased from Rs 3,365 to Rs 4,500.
Also, a sahiyika who gets Rs 2,565 per month will get Rs 3,500. A sathin will get Rs 3,300 with an increase of Rs 900.
An ASHA sahiyogini will get Rs 2,500 with an increase of Rs 650. It will benefit 1.84 lakh women workers.
Recruitment of 1,000 nursing training teachers (NTT).
Also, an orphan girl from each district who secures a place in the merit list of her district will get assistance from the government for higher studies. She will get the benefit under Mukhyamantri Hamari Betiyan Yojna.
Registered women milk samitis will get 50% subsidy in the purchase of 750 bulk milk coolers of 2,000 litres each and 250 bulk milk coolers of 1,000 litres for preventing deterioration in quality of milk.
Similar endeavours
In 2017, Delhi Government announced that it will be distributing sanitary napkins to schoolgirls. On the other hand, Bhopal Railway station also installed Sanitary Napkin Vending machine to make it easier for girls and women to access pads. Besides governments bucking up to spread awareness, a lot of driven individuals are also taking up upon themselves to sensitize the masses about the same.