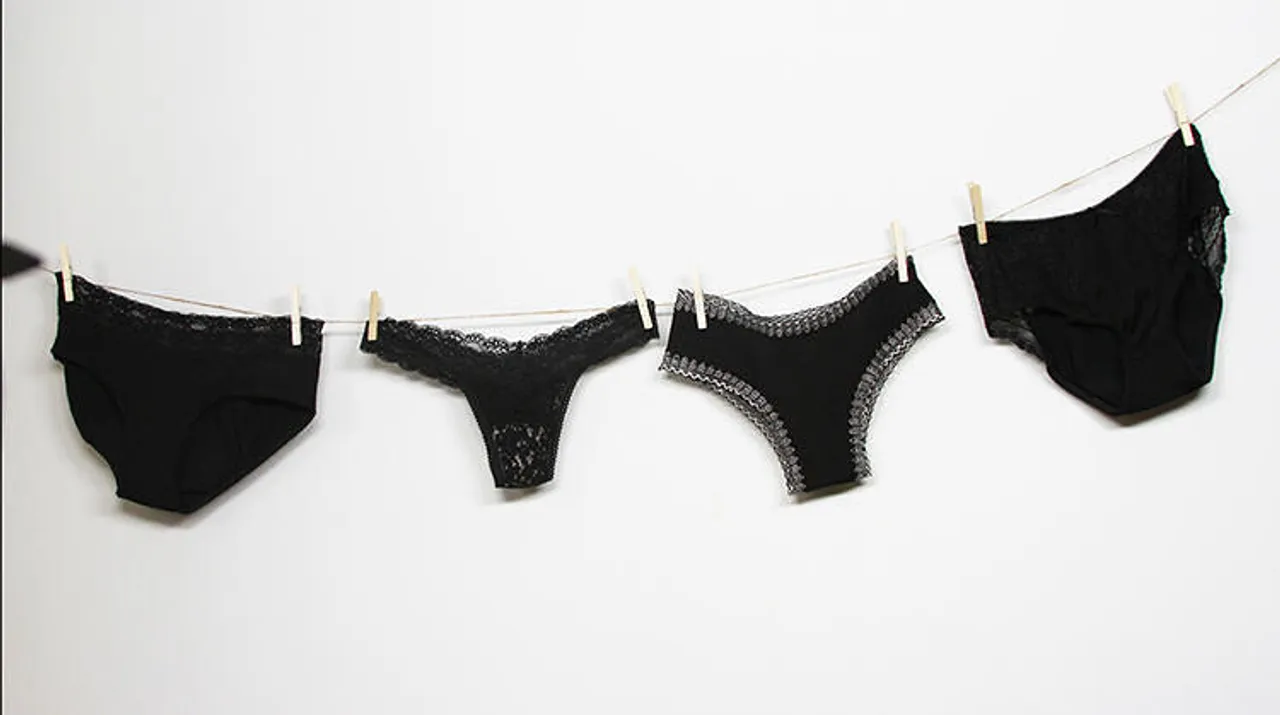 Rumours and myths about women's bodies during menstruation are as old as time itself. And the stigma attached to menstruation is second only to the stigma of publically buying sanitation products for the period, or of sporting a tell-tale bludgeoned red stain. What's worse- most women do not even have access to period hygiene products  or can't afford to buy them. Three feminists have invented a product that could possibly eliminate all the above. 
"It all started with a white skirt and a meeting. Let's just say I had to go back home to change my clothes. I thought to myself, I can't believe they don't make underwear that is leak and stain resistant," says one of the founders of this revolutionary product, in a concept video. Twins Radha and Miki Agrawal and their friend Antonia Dunbar are the women behind THINX,  a state-of-the-art (the adjective feels right) underwear which is self-absorbing, reusable and eliminates the need for pads and tampons.
"Women in our culture don't want to talk about their periods — most still think about it as crass and disgusting," Miki Agrawal told Forbes. "I want to change the culture around women's most normal time of month — and not while wearing grandma panties or pads that feel like a diaper."
">The THINX Story from Thinx on Vimeo.
Their patented technology, THINX QuadTECH, is a four layered underwear - the first is a moisture-removing layer, second- a stain-resistant anti-microbial layer, followed by the absorbing material pads are made of, and finally sealed with a leak-resistant layer. They are washable and reusable too. They can be thrown into the cold cycle mode of the washing machine.
Besides, if this gains popularity, it will reduce the environmental detrimentation caused by plastic sanitary napkins exponentially.
Its prices have been fixed at $24 to $34, and they intend to donate some of these proceeds to a cause. Girls in Uganda, end up missing almost 11% of their academic year because of their periods,  according to a report on menstrual management. Hence,  they collaborated with the Ugandan NGO AFRIpads, that makes and distributes washable, reusable pads to women in need. For every pair of period panties sold, THINX donates the money for seven pads to AFRIpads.
In their first leg of setting up their online business, millions of dollars in venture capital have already flooded in. Innovativeness is their key peg, as there hasn't been any real innovation when it comes to menstruation since the tampon in 1931.
Image credits: FastCoexist.com