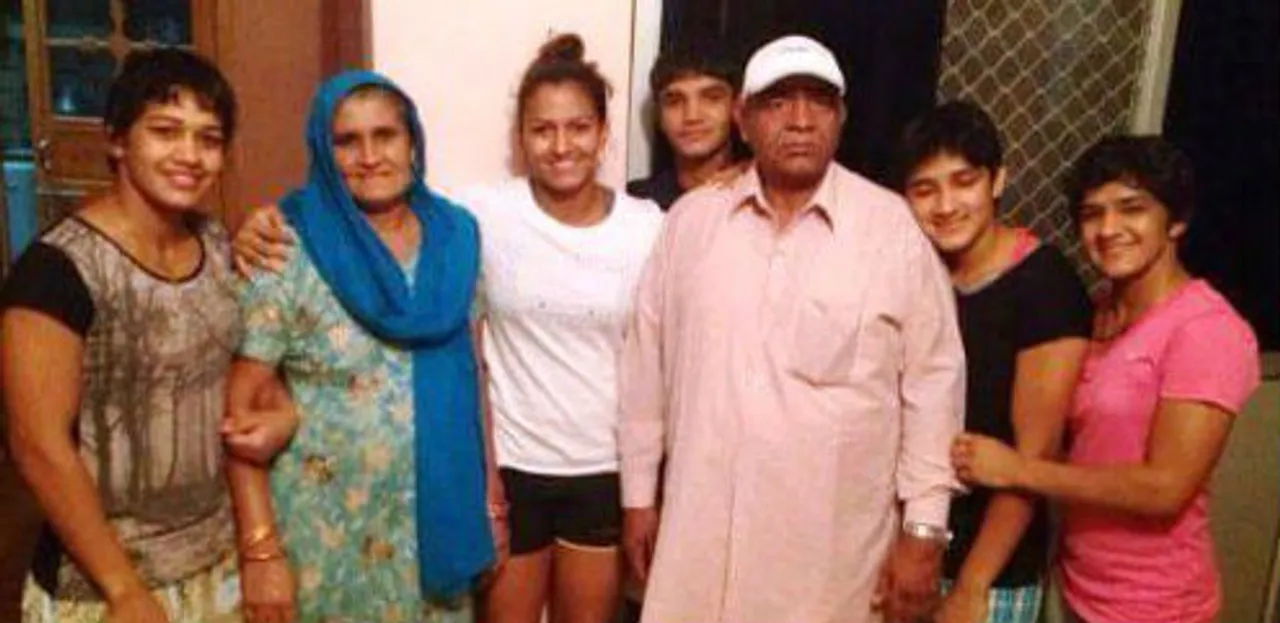 Wrestling Federation of India (WFI) has dropped all four Phogat sisters -- Geeta, Babita, Ritu and Sangeeta -- from the national camp for Asian Games due to their indiscipline, reported TOI. Reports suggest that they may not be allowed to take part in the Asiad trials.
Didn't attend mandatory national camp for Asian Games in Lucknow
The famous sisters from Haryana have been barred from the national preparatory camp, a must for Asian Games trials. As per reports, WFI's reason for dropping all four Phogat sisters is because of their alleged tantrums and indiscipline. With this, their hopes of representing the country in the Asian Games 2018 seem to be in jeopardy. The games will take place in Jakarta and Palembang, Indonesia, in August-September this year.
The Phogat sisters skipped the national camp held in Lucknow, which was made mandatory by the federation to prepare for the Asian Games. This act of indiscipline has angered the federation. On May 16, WFI issued a showcause notice for the same demanding detailed explanation concerning their behaviour.
The Phogat sisters may not be allowed to appear for the Asian Games trials
WFI president Brij Bhushan Sharan Singh told TOI that the sisters didn't take the camp seriously. He said, "This is a gross breach of discipline on their part because the federation is struggling to ensure enough sparring partners at the women's camp. This is not acceptable. We have immediately removed these offenders from the Lucknow and Sonepat camps. Moreover, they won't be allowed to appear for the Asian Games trials."
According to Singh, had these wrestlers informed in advance about their absence, the federation would have accommodated other wrestlers in the camp. The trials are open only for those wrestlers who are part of the camp. Therefore, the decision would end the sisters' hopes of representing the country in the Jakarta Palembang Games.
In the past, WFI didn't take any action against Geeta Phogat and Babita Phogat despite repeated complaints. However, the federation decided to take a harsh step this time. WFI has issued showcause notice to a total 15 men and women freestyle wrestlers. Their names have been removed from the camp list.
Bhawana is an intern with SheThePeople.Tv