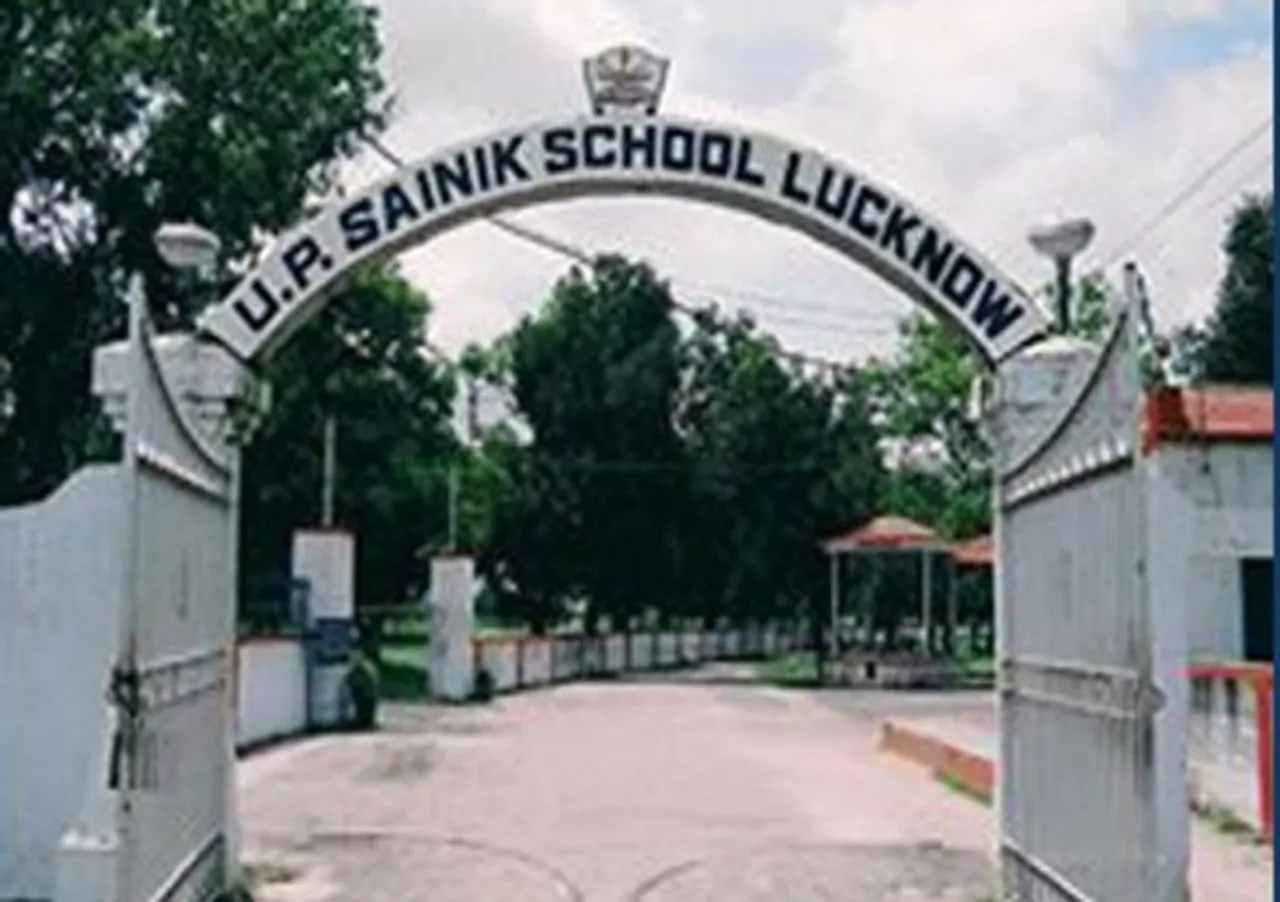 Whether it was Major Priya, the first female cadet to be admitted to the Indian Army, or, Jhingan Harshini Kanhekar, India's first woman firefighter, women have struggled to break into male fortification and carve a spot for themselves. In a historic move, The UP Sainik School in Lucknow finally lost its all-boys institution tag and admitted 15 girl cadets for the first time in 57 years, reported NDTV.
Also: "I think there should be more women in the armed forces," Sitharaman
A new era in the history of the institution.
Initially known as the UP Sainik School, the institute came into existence in 1960. It's the only military school in the country that does not come under the Ministry of Defence.
The school opened its doors for as many as 15 girls from different family backgrounds. They have got admission in class 9 for the academic year 2018-19. One of the boys hostel's has been vacated to accommodate the girls. The principal Col. Amit Chatterjee said that the girl cadets, with a dream to join the country's armed forces, formally attended the first lesson.
Also: Women To Be Recruited For Military Police By Year-End: Army Chief
Long Haul
The journey for these girls was certainly not an easy one. Out of the 2,500 girls who appeared in the entrance examination, 15 were selected based on the results of the written examination and interviews. The principal said the girl students will undergo a strenuous routine beginning with exercises at 6 am every day and then get ready for assembly prayers at 8.15 am. After classes, they will return to their hostels and after a brief rest, participate in sporting events, before taking up studies at 7 pm.
In 2017, the Uttar Pradesh Cabinet approved the renaming of the School in the name of Captain Manoj Pandey. A martyred during the Kargil war  and also an alumnus of Sainik School, Pandey was rewarded the Param Vir Chakra. The school is run by the UP Sainik School Society with the chief minister of Uttar Pradesh as its chairperson.
Also: Airport Authority Appoints First Woman Firefighter Taniya Sanyal
Women in the Armed Forces
For a long time, the role of women in the armed forces was limited to medical i.e. doctors and nurses. In 1992, doors opened for women to enter as regular officers in aviation, logistics, law, engineering and executive cadres.
In 2017, during Lok Sabha discussions, the government was considering a proposal to allow girls to study at Sainik schools and girl cadets at the National Defence Academy (NDA).
There's still a long way to go, however, any alteration for the betterment of women and upliftment is always a new light in the direction. Hopefully, other Sainik Schools in the country will also follow suit.
Picture credit: Hindustan Times
Also Read: For the First Time, Indian Army will Train Afghan Women Military Officers
Bhawana is an intern with SheThePeople.Tv