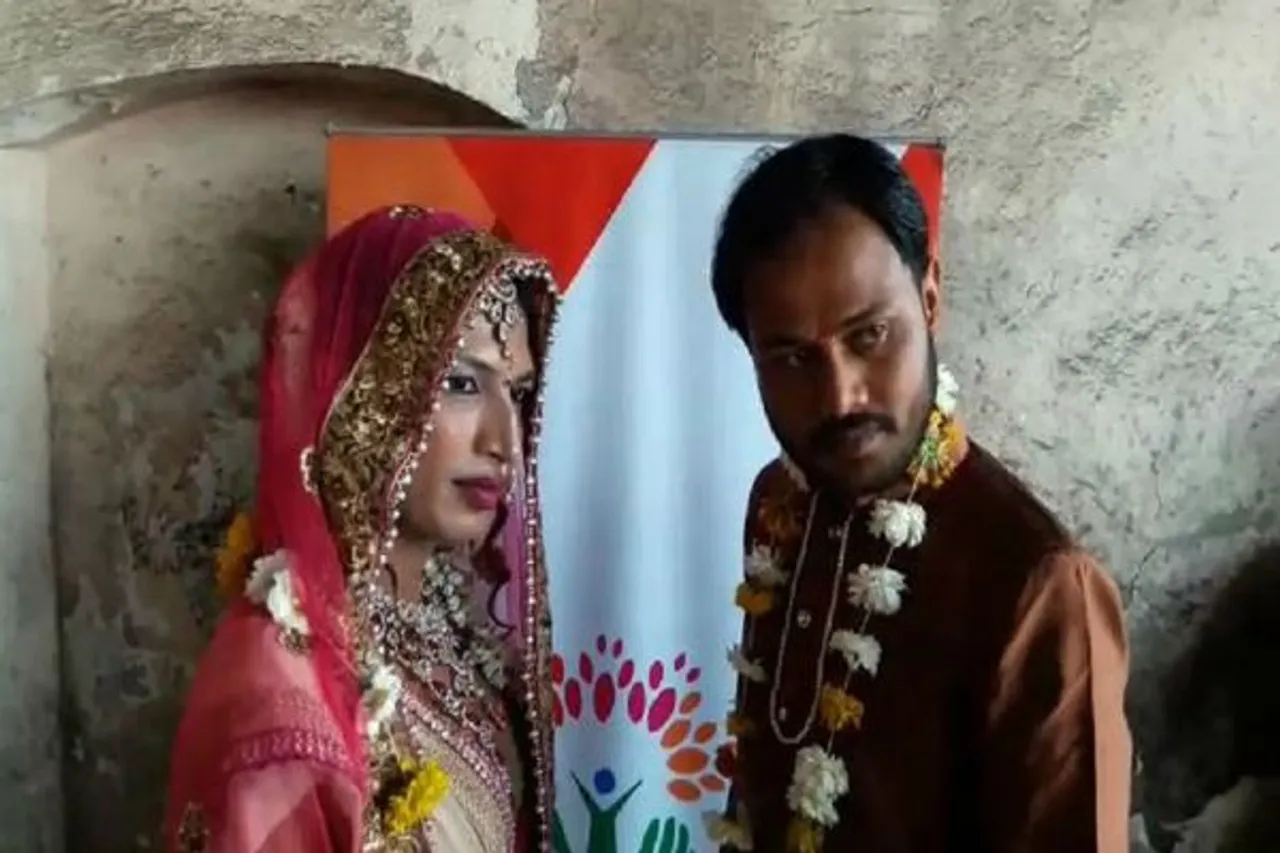 Love knows no boundaries. Proving these words right, a Madhya Pradesh man showed his affection for the love of his life and married his transgender beloved on Valentine's Day. The groom's family opposed the relationship but Junaid Khan rebelled against everything to tie the knot.
Junaid, the 30-year-old groom from Indore, didn't have his family's backing but kept his promise to be with Jaya Singh Parmar, 32. Jaya had her family's support to the alliance. The two tied the knot in a very intimate Hindu ceremony in a temple on February 14 and also plan on having a wedding ceremony as per Muslim traditions, soon.
The couple was in a relationship for over a year. Junaid proposed her for marriage 15 days ago and she said yes.
However, the duo mutually decided to marry on Valentine's Day in the presence of a few friends and family members. The newly-weds also plan on adopting a child. "I want my family to accept us but even if they don't, I will stay with her. I love her a lot and I will always keep her happy," Junaid Khan told news agency ANI.
Delighted with her joyous union with Junaid, Jaya said, "For a transgender, marriage is unthinkable in this country."
Last year they met at a picnic spot in Patalpani, close to Indore. After being friends for a while, they fell in love and eventually decided to marry, said one of the friends present at their wedding.
READ: Lesbian 'Batwoman' TV Series To Be Out In December
Talking on the challenges for a transgender person getting married in India and how the society finds it odd, Jaya said, "His parents were against this marriage but he still chose to marry me. I hope they will accept me soon."
Feature Image Credit: News18.com