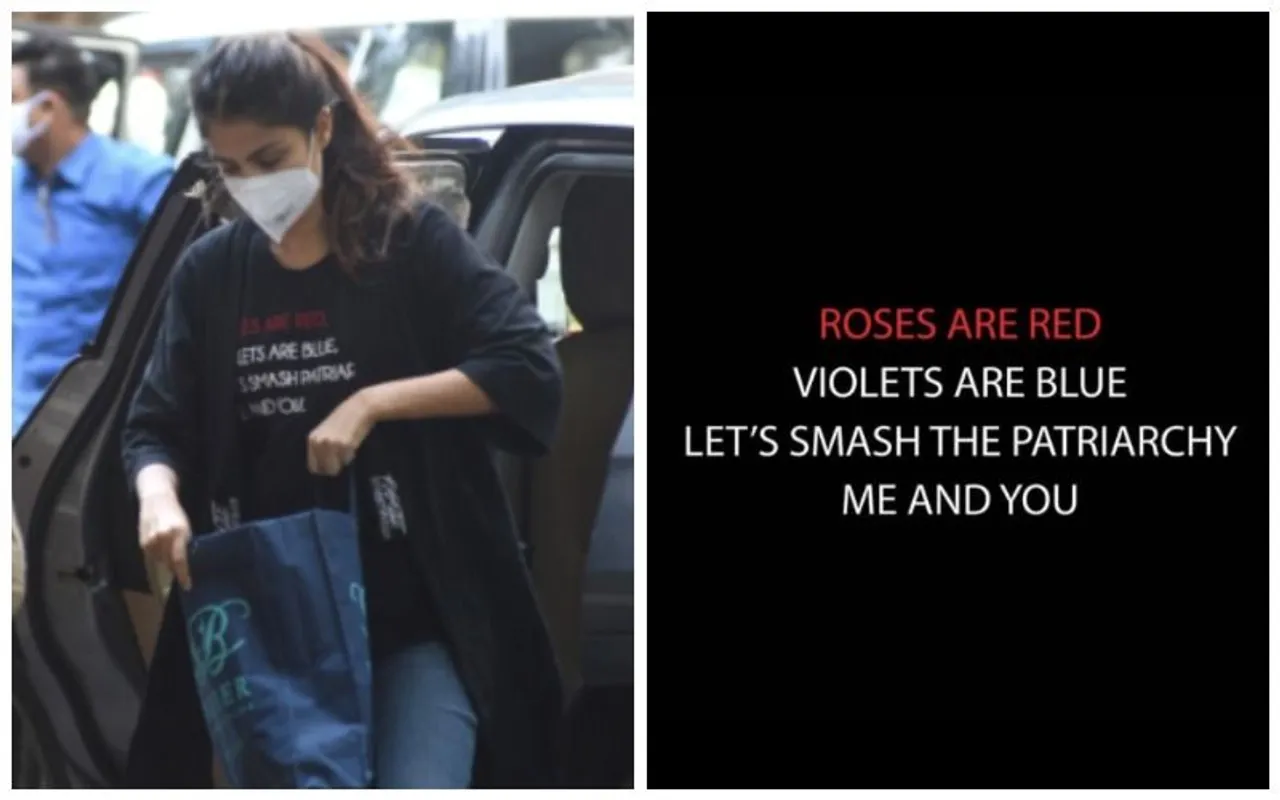 Rhea Chakraborty will take legal action against all media agencies who have defamed her by pronouncing guilty through a trial by media according to her lawyer Satish Manishinde. She wants to 'fight back', he added, saying Chakraborty suffered a trial by media with some channels announcing her guilty without lawful evidence in the Sushant Singh Rajput case.
Out on bail on October 7, Rhea Chakraborty was spotted at Santa Cruz police station in Mumbai to mark her attendance after spending almost a month in judicial custody. After a medical report by India's top hospital AIIMS ruled out the murder theory in the Sushant Singh Rajput's death,  cases against Rhea are likely to be dropped. As per reports, Enforcement Directorate (ED) also found no evidence against her.
Describing her as a "Bengal tigress", Maneshinde claimed that Chakraborty "will fight back".
"We wish to do whatever is required into the law to fight the illegal, malicious campaign that was carried against her by various channels, various media houses, and various scums in the media world. Her sentiments are much stronger than mine. She's a fighter," he said about the 28-year-old actress.
He further added, "Her name and reputation is intact. She will fight all those idiots who tried to spoil her ambition and her future."
Chakraborty was arrested on September 8 on alleged drug-related charges and was sent to judicial custody of the Narcotics Control Bureau (NCB). The Mumbai High Court granted bail to Chakraborty on the condition that she will have to report every day for ten days to Mumbai police. She is out on a bail of Rs 1 lakh. As per the instructions from the court, Chakraborty cannot leave the country but with a prior permission from the police, she will be able to leave the city. The court observed that Section 27A, punishment for illicit traffic and harbouring offenders,  was not applicable in the case.
Witch-hunt by media
Meanwhile, Maneshinde said that her client was the target of "witch-hunting" in the alleged suicide case of Sushant Singh Rajput', who was found dead in his Mumbai apartment on June 14. The NCB arrested Chakraborty to investigate a suspected drug angle in the case.
Earlier, Chakraborty had alleged that the agency was "deliberately" trying to sabotage her name by putting numerous charges against her and her family. She was in custody at Byculla Jail in Mumbai and had then said that she had "not committed any crime whatsoever", according to NDTV. Chakraborty said in her bail plea, "Sushant Singh Rajput was the only consumer of drugs and that he was directing his staff members to procure his drugs."
A report by Deccan Herald had quoted Chakraborty that she has been subjected to a "witch-hunt". The 28-year-old also alleged that the Central Bureau of Investigation (CBI) and the Enforcement Directorate (ED) are targeting her for three more investigations and a "simultaneous media trial".
She was also accused of supplying drugs to Rajput, her boyfriend. "The judge found that the quantity (of drugs involved) was very less. It was not equivalent to the quantity that can be traded," Manshinde said. "I am grateful to the high court that the judge went through the entire material given to him," he added.