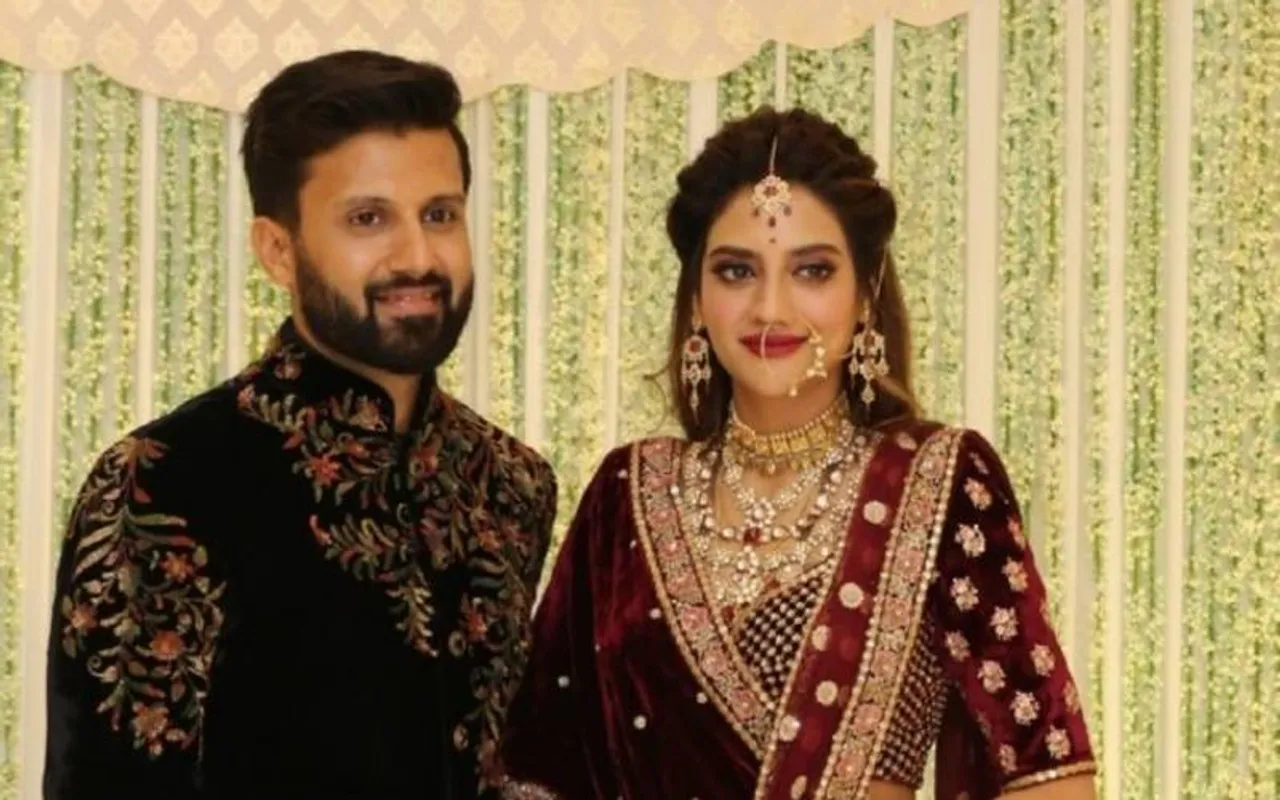 Nikhil Jain, Nusrat Jahan's husband has reacted to her allegations stating that they are 'baseless, derogatory, devoid of truth'. He also claimed that Nusrat Jahan's attitude towards conjugal marriage changed in a very short period and she left his apartment in November 2020.
Nikhil Jain said in his statement, "Since August 2020 during the shooting of a film, my wife's behaviour started changing towards me, for reasons best known to her." He said that "allegations made by her are all baseless and derogatory and devoid of truth."
The Kolkata-based businessman Nikhil Jain also said that he is 'dismayed' due to the allegations made against him and his family. He said, "it has become imperative for him to disclose some facts about his married life."
Jain said that he proposed to Nusrat 'out of love' and she 'gladly accepted' the proposal. The couple then had a destination wedding in Turkey in June 2019 and then a reception in Kolkata. Post that, Jain claimed that they lived and introduced themselves as a married couple in the society. Jain also added, "I devoted all my time and resources in being a faithful and responsible husband."
Nikhil Jain also said that his 'unconditional love for Nusrat is unchallenged'. "However, within a very short period, she changed her attitude towards married life with me," he said, adding that her behaviour started changing "since August 2020 during the shooting of a film, " Jain added.
Nusrat Jahan is a member of parliament representing the Trinamool Congress. Recently, she claimed that her marriage to Nikhil Jain is invalid. She stated the reason being that they did not get married according to the Turkish Marriage Regulation. She further added that the validation according to the Special Marriage Act did not happen for their marriage. Jahan issued a statement of separation from her husband.
Thus the question of divorce does not arise. Our separation happened long back, but I did not speak about it as I intended to keep my private life to myself: TMC MP Nusrat Jahan issues a statement pic.twitter.com/9fWBy3KvJH

— ANI (@ANI) June 9, 2021
Recently, a picture of Nusrat Jahan reportedly flaunting her baby bump has been doing rounds on the internet. The pictures seem to confirm the pregnancy rumours but the Trinamool Congress (TMC) MP is yet to make a statement about it.