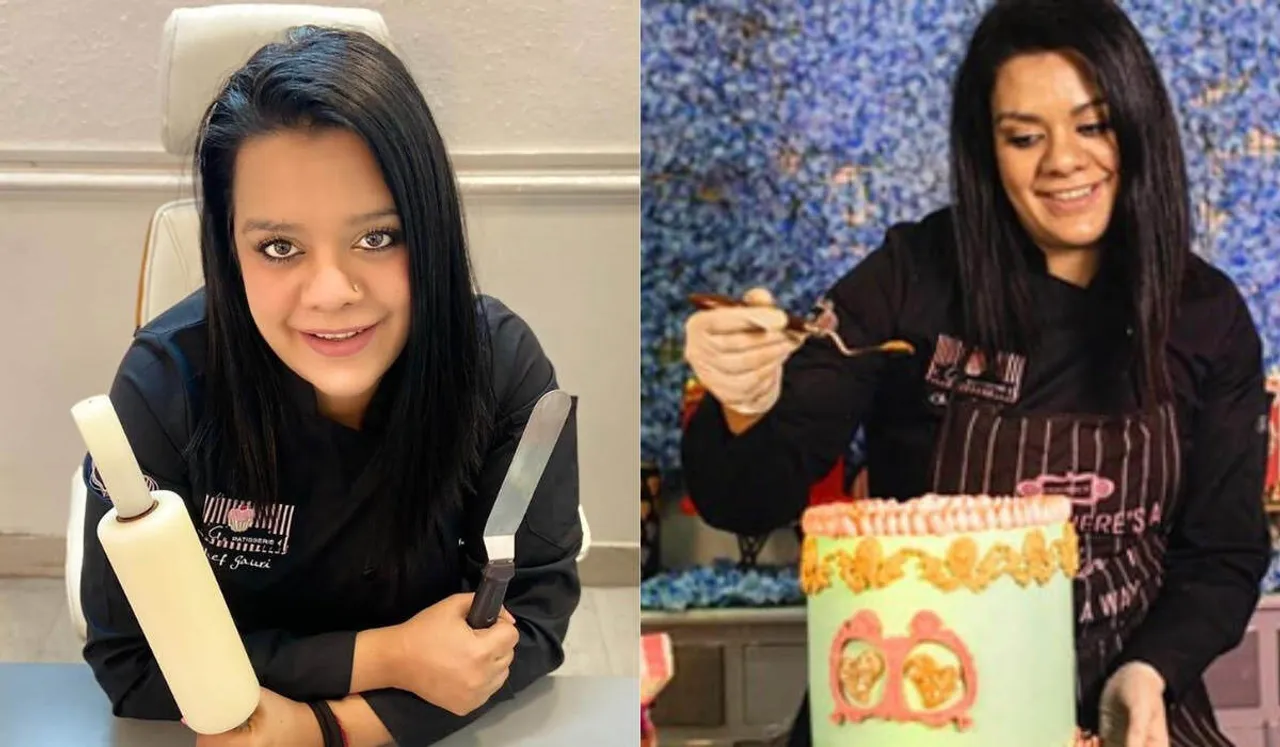 Male chefs and entrepreneurs have long controlled the food sector, but in recent years, female chefs and entrepreneurs have made their mark, upset old standards and revolutionising the culinary world.
These women are transforming the business, breaking down barriers, and leaving an everlasting impression on the taste buds and imaginations of people across the world through their innovation, passion, and unshakable tenacity. In this post, we'll look at the amazing stories of these female trailblazers and how they're changing the food sector. 
The Rise of Female Culinary Powerhouses
Historically, women were generally relegated to the jobs of house cooks or pastry chefs in the culinary industry. Female chefs, on the other hand, have broken through the glass ceiling and are at the forefront of the culinary revolution. Renowned chefs such as Garima Arora, Hélène Darroze, and Clare Smyth have won international fame, receiving prized Michelin stars and honours for their extraordinary skills and innovative approaches to cooking.
These female culinary powerhouses have not only received accolades for their culinary prowess but have also become role models for aspiring cooks worldwide. Their success has cleared the way for a new generation of women to pursue careers in the culinary arts with zeal and assurance.
Entrepreneurial Brilliance and Innovation
Female entrepreneurs are making waves in the food sector outside restaurant kitchens by developing new and lucrative culinary ventures. From gourmet food trucks and pop-up restaurants to food delivery services and the development of innovative culinary products, these women are bringing new perspectives and flavours to the market.
The owners of Le15 Patisserie, Suchali's Artisan Bake House, and Theobroma, Pooja Dhingra, Suchali Jain, and Kainaz Mesman, are known for their imaginative and delightful sweets. Their creative baking approach and willingness to take risks have earned them not just a devoted fan base, but also critical recognition and financial success.
Similarly, other female entrepreneurs are developing their businesses and reshaping the industry environment. They use social media channels to promote their culinary delights, engage directly with consumers, and establish strong communities around their food enterprises.
Breaking Stereotypes and Promoting Inclusivity
Female chefs and entrepreneurs are not only altering the culinary scene, but they are also actively breaking stereotypes and promoting diversity in the food sector. They are debating whether the kitchen is a male-dominated area and emphasizing the necessity of varied voices and viewpoints in influencing the culinary world.
These trailblazing women actively mentor and encourage young female cooks, providing them with opportunities and empowering them to succeed in their careers. They also use their platforms to push for gender equality and equal representation in the business, establishing an environment where ability and originality are the only predictors of success.
"Through innovation, passion, and unshakable tenacity, female chefs and entrepreneurs are revolutionising the culinary world, leaving an everlasting impression on the taste buds and imaginations of people across the globe."
Female chefs and entrepreneurs are reshaping the food sector by introducing new flavours, perspectives, and opportunities. Their inventiveness, enthusiasm, and entrepreneurial energy are inspiring a new generation of culinary enthusiasts while also empowering women to pursue their culinary goals. As we continue to recognise and promote their accomplishments, we are witnessing a paradigm shift in the food sector, where talent knows no gender and the taste of success is enjoyed by all, regardless of gender or background.
Authored by Chef Gauri Varma, Founder, and Owner of G's Patisserie and Confect
---
Suggested reading: Meet Home Chef Fathima Whose Bhatkal Dish Is Taking Bengaluru By Storm