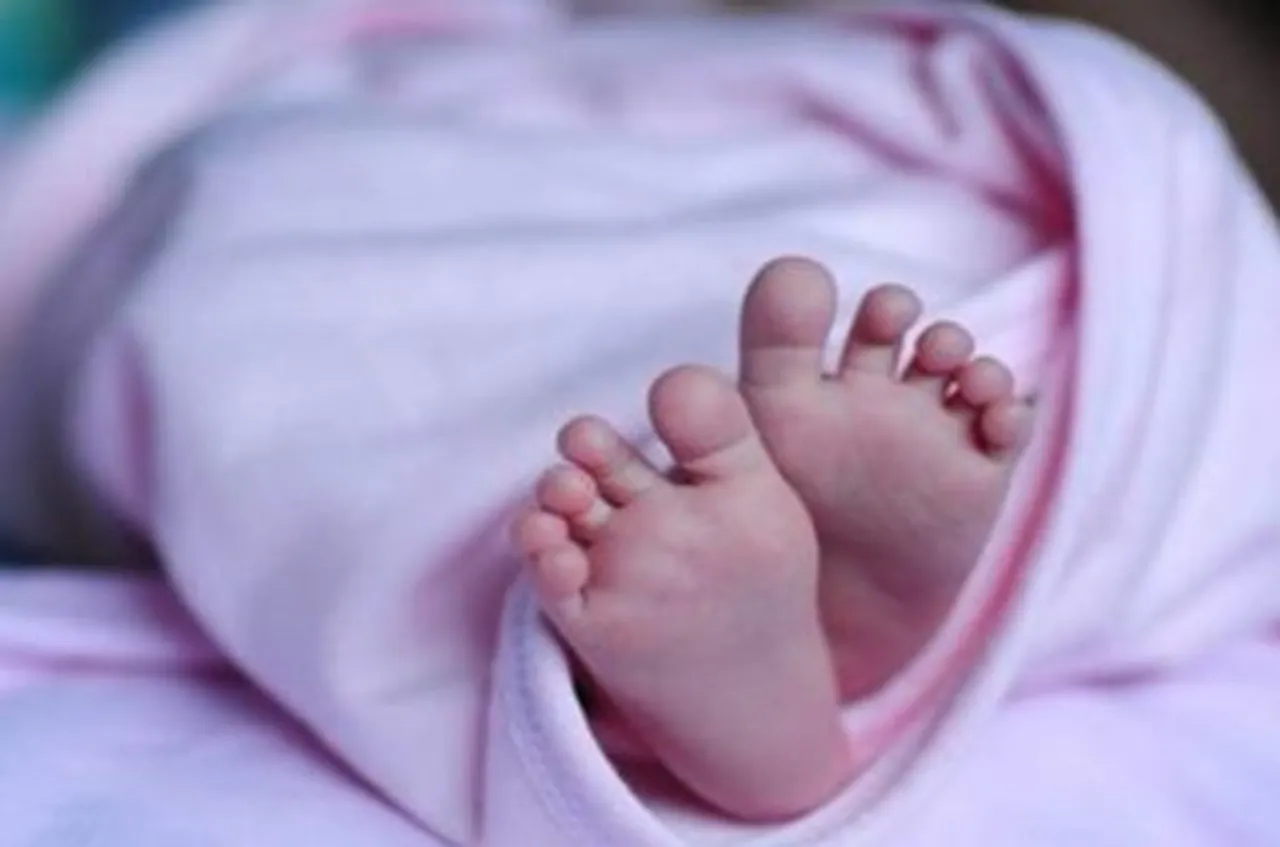 A newborn girl child was found in a drain near a hospital in Andhra Pradesh's Chittoor district on Sunday morning. On hearing a baby's cries, the locals found her in the drain, rescued her, and informed the police.
The baby was found to be covered in dirt and mud. The locals took her out of the drain carefully, wrapped her in a warm cloth, and rushed her to the hospital. A man who resides on the street said that they were walking when they heard a baby's cry. When they looked around, they found the baby inside the drain and immediately took her out.
Newborn Girl Rescued From Drain By Locals
The newborn girl baby was admitted to the Newborn Stabilisation Unit of the Palamner area hospital. Doctors confirmed that her condition was stable.
The doctor said that a woman had come to the hospital bleeding heavily around 4:30 am and claimed that her newborn baby had died. However, two hours later, the baby had been saved and brought to the hospital by locals.
A doctor who was treating the baby said that she was put under observation and assured that she was doing fine.
NDTV quoted a senior Palamner police officer saying that it appeared that the woman who came to the hospital with heavy bleeding and admitted herself was indeed the mother of the newborn baby. She had abandoned her baby and got herself admitted to the hospital for treatment.
He said that the woman had told him that she came from Karnataka, and when she got to the washroom, she gave birth to a baby and left the baby there. He added that the baby has been handed over to the ICDS officials for caretaking, and the child welfare committee will take a decision on the issue.
The child welfare committee will assess the mother's willingness and capability to take care of the baby, considering that she has already abandoned the child once.
Based on the assessments, they will make a decision on whether the biological mother should regain custody of the child. All other relevant factors, including her reasons for abandoning the baby, will be taken into consideration before the child welfare committee comes to a decision.
---
Suggested Reading: Unable To Provide For, Woman Hands Over Baby To Random Couple