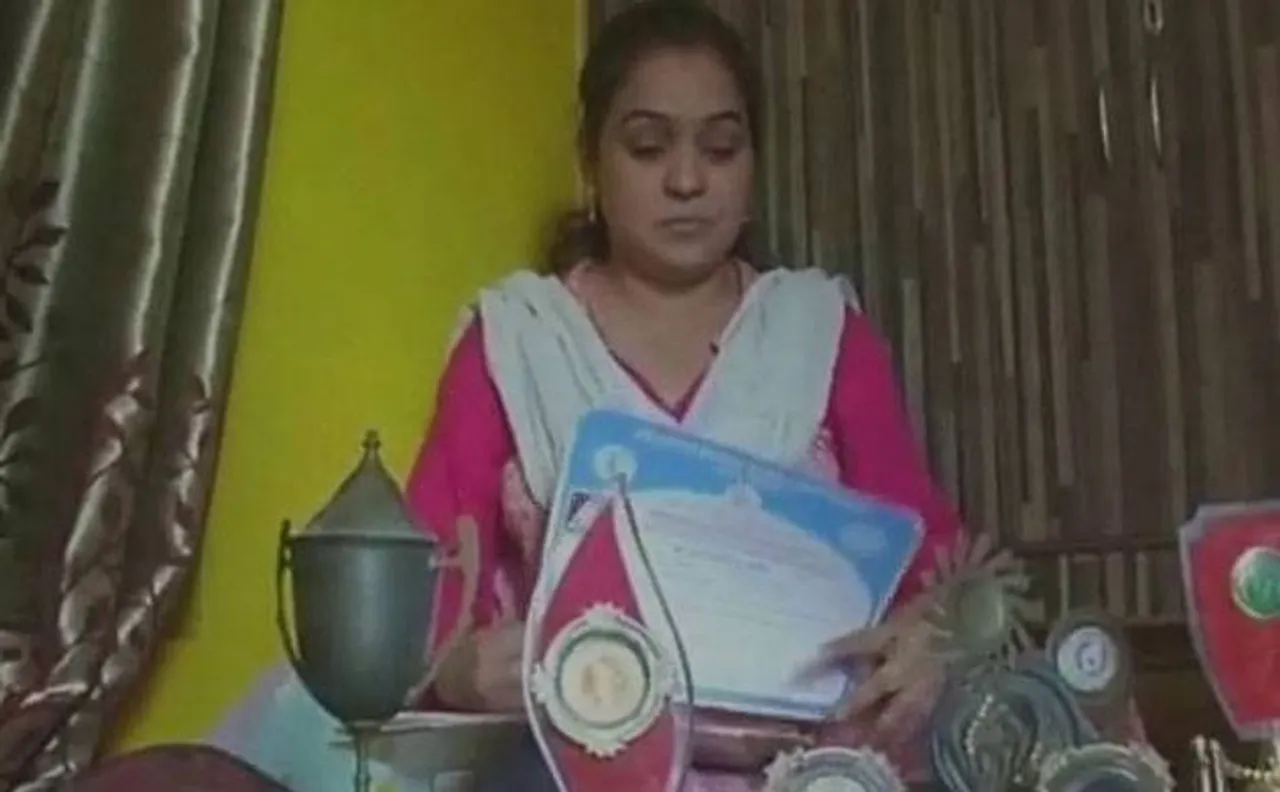 National-level netball player Shumaila Javed was left in shock when her husband called her on phone and said the wretched word "Talaq" thrice to divorce her, reports ANI. Her only fault was that she gave birth to a girl child. Javed is a resident of Amroha, 380 km from Lucknow, the capital of Uttar Pradesh.
Javed is currently staying at her parental home and now she wants CM Yogi Adityanath to take over her case.
Amroha: Shyumla Javed,national netball champion says her husband gave #TripleTalaq after she gave birth to a girl pic.twitter.com/odiIHmZvQs

— ANI UP/Uttarakhand (@ANINewsUP) April 23, 2017
UP is the hotbed of triple talaq cases. In another recent case, a Muslim man from Agra divorced his wife when she gave birth to twin girls.
Shahjahanpur-based Afrin found out about her divorce through a Facebook post put up by her husband. The 22-year-old then received a message on her phone from her husband after the Facebook post.
It is a common practice of annulling marriage in Islam, but what angered all these women is the way the divorce was conducted. Nowadays, Muslim men have started using technology to divorce their wives to save themselves the agony of being confronted by an angry wife. However, this has had several repercussions on Muslim women who find themselves broken due to this highly male-dominated practice.
ALSO READ: Man gives Triple Talaq in return of refusal of dowry
The issue reached the Supreme Court when in February last year, a woman named Shayara Bano filed a petition opposing all such patriarchal practices in the Sharia law like Triple Talaq, polygamy and Nikah halala. Nikah halala is a practice in which if a divorced woman wants to get back with her husband, then she has to first marry someone else, consummate the wedding, annul it and then get married to her previous husband again.
After Bano, many other women came forward and moved courts on the issue all over the country. The SC is yet to give judgment on triple talaq. Muslim women's groups and activists are opposing the practice. But it is the All India Muslim Personal Law board, which is strongly in support of it. The AIMPLB is of the view that since it is in the Sharia and written in the Quran, it should not be abolished.
Many Muslim-dominated countries like Pakistan, Bangladesh and their many provinces have abolished triple talaq. Turkey and Cyprus have also adopted secular family laws and Tunisia, Algeria and the Malaysian state of Sarawak do not recognise a divorce pronounced outside a court of law. Iran doesn't have validity of triple talaq under its Shia law.
The SC recently announced that it will be hearing all the petitions of Muslim women from May 11 to May 19 and then come to a judgment.
Picture credit- Newsnation