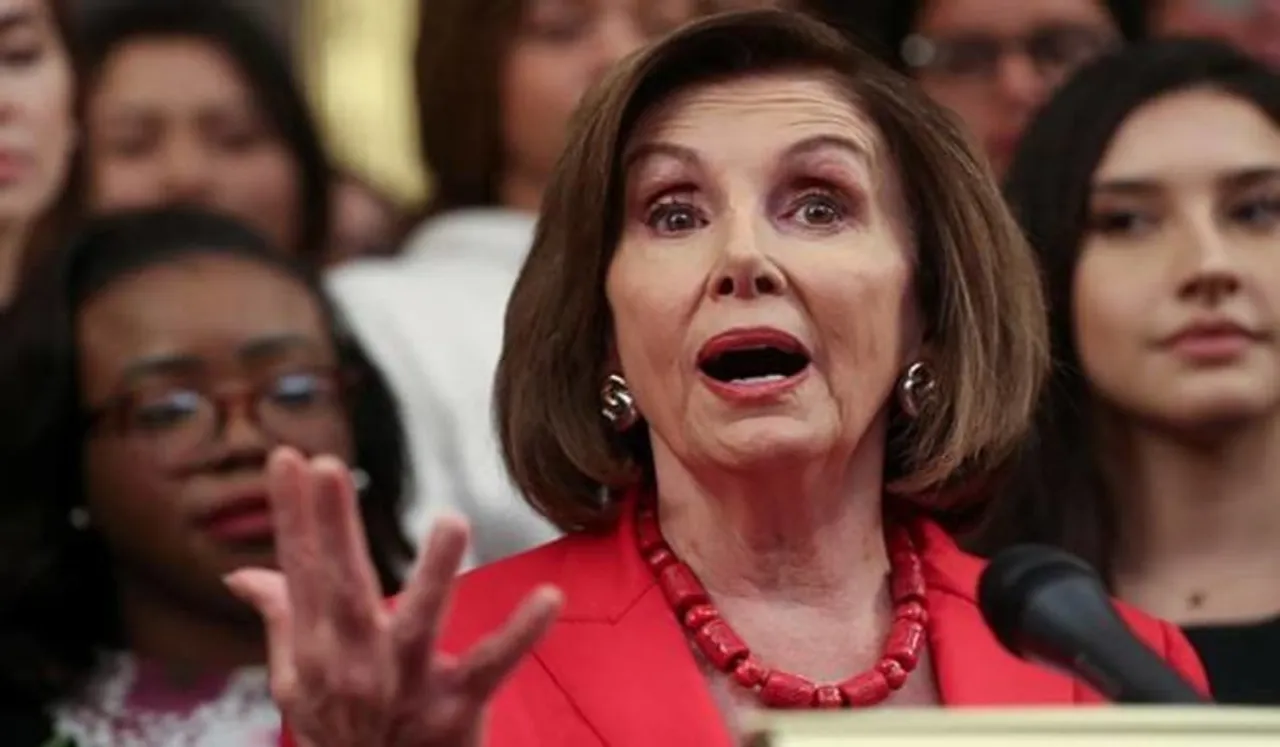 It's a big day for the United States of America as the country readies to present the case for impeachment of President Trump. House Speaker Nancy Pelosi presented saying that those who attacked the US Capitol last week were not patriots, but "domestic terrorists" that were sent by the President's words.
Tonight, I have the solemn privilege of naming the Managers of the impeachment trial of Donald Trump.@RepRaskin@RepDianaDeGette@RepCicilline@JoaquinCastrotx@RepSwalwell@RepTedLieu@StaceyPlaskett@RepDean@RepJoeNegusehttps://t.co/6yMWMEnBTW

— Nancy Pelosi (@SpeakerPelosi) January 13, 2021
The House will vote to impeach President Trump a second time. American politicians, mostly Democrats are charging Trump with "incitement of insurrection" for his role in the massive attack on U.S. Capitol in Washington D.C. where a protestor and a police man were killed. These protestors, claimed they were Trump supporters, barged into the Capitol calling themselves 'patriots.' Ashli Babbit was the protestor who died and later a police man was also declared dead in the attack.
"Those insurrectionists were not patriots. They were not part of a political base to be catered to and managed. They were domestic terrorists and justice must prevail," Pelosi said on House Television. She further added:
"But they did not appear out of a vacuum. They were sent here, sent here by the President with words such as a cry 'to fight like hell.' Words matter. Truth matters. Accountability matters," Pelosi continued, adding that "the President saw the insurrectionists not as a foes to freedom, as they are, but as the means to a terrible goal, the goal to his personally clinging to power. The goal of thwarting the will of the people. The goal of ending in a fiery and bloody clash, nearly two and a half centuries of our democracy."
Capitol Hill
In preparation for the impeachment, many National Guard members in armoured suits and camouflage could be seen resting on floors inside the Capitol, their black rifles leaning against the polished stone walls of the building's halls.
Armed Guards, Fences: Capitol Under Heavy Security Amid Trump Impeachment
What's Exactly Happening?
The U.S. Congress is trying to remove (impeach) Donald Trump from his post for the remaining tenure of his Presidency. Majority of American politicians feel Trump was responsible for instigating the attack on Capitol Hill by his supporter last week.