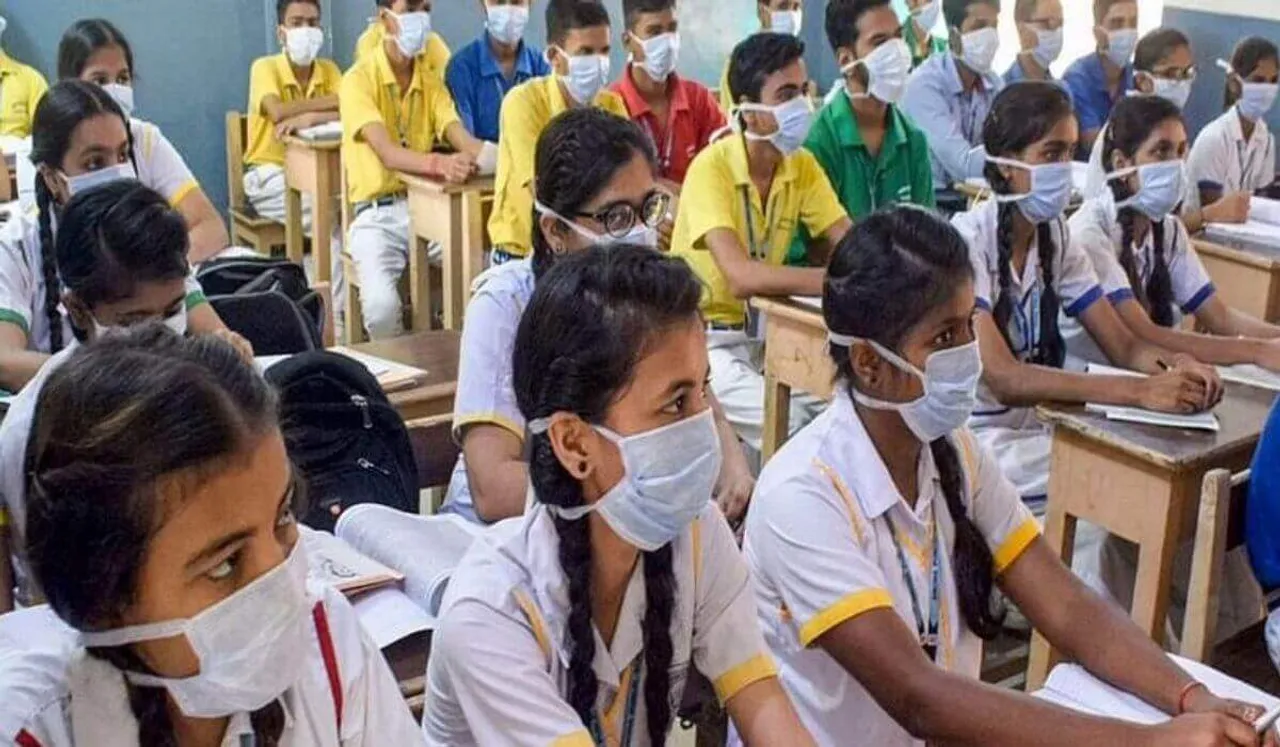 Mumbai Schools Reopening? Mumbai's Mayor Kishori Pednekar said on Thursday that the decision of reopening schools in Mumbai and surrounding areas will be taken after Diwali.
Under speculations of the third wave of COVID-19 hitting the country, many were hoping this decision to be delayed till Diwali. Due to the ongoing COVID-19 pandemic schools in Mumbai have remained closed since last year. Many other states in India have started offline school since early this month.
A task force formed had earlier proposed vaccination of all teaching and non-teaching staff as standard operating procedures for reopening schools in Maharashtra. With a decline in COVID-19 cases, the state had also formed a committee to set guidelines and standard operating procedures (SOPs) for the reopening of schools. They then suggested several mandatory protocols like staggered school hours and entry of students, social distancing inside classrooms, setting up mandatory school clinics, wearing face masks at all times, etc.
COVID-19 Numbers in Mumbai
The Brihanmumbai Municipal Corporation (BMC) had also said in a recent report that they have some groundwork to do before schools open for physical classes.
Mumbai reported 488 COVID-19 cases and four fatalities on September 22, taking the infection tally to 7,39,364 and the fatality count to 16,063, according to a civic official. With this, the active coronavirus cases in the metropolis reached 4,706. In Maharashtra, the current active infection tally has reached 39,984 as of Wednesday.
At present, there are 46 sealed buildings in Mumbai, although it has remained free from any containment zones since mid-August. The city civic body seals buildings or declares containment zones if at least five patients tested positive for coronavirus infection from any area at one time.
Vaccination for Kids
At present, no mass vaccination program has been rolled out for children under the age of 18 in India. However on September 21, Bharat Biotech reported completion of Phase II/III trials of Covaxin on children in the age group of 2-18 years.
---
Suggested Reading :
How To Deal With Separation Anxiety In Kids As Schools Reopen
With No Mention Of Girls, Taliban Says Boys' Schools To Reopen From Saturday