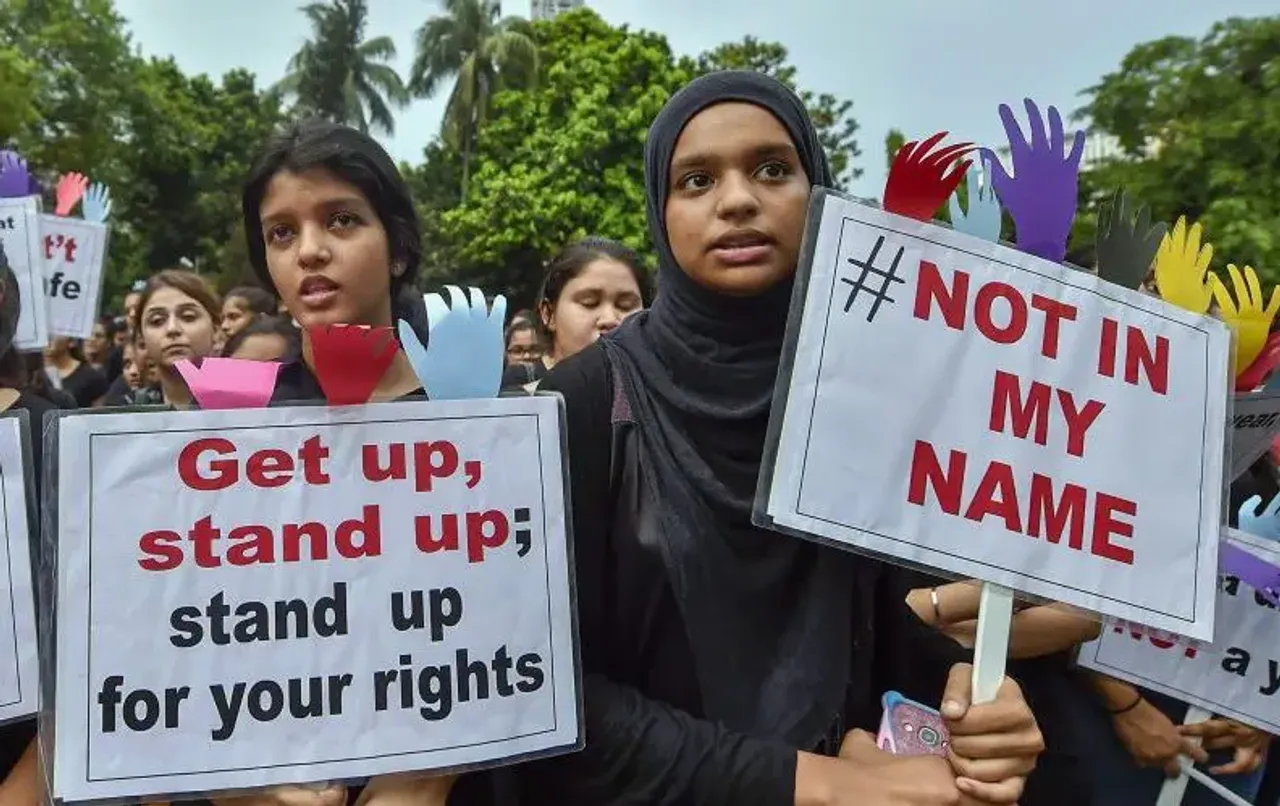 A video of a woman running away from a gang of men while they grope her during a festival procession in Madhya Pradesh has gone viral online. The incident took place in the Alirajpur district of the state. The police have registered a case in connection with the incident and have also caught the person who made the video in question.
The incident happened in broad daylight during the celebrations of Bhagoria, which is a week-long tribal festival celebrated in some parts of MP before Holi. Soon after a video in which a mob could be seen harassing a woman made its way to social media and was shared aggressively with concerns over the survivor's safety.
Alirajpur Superintendent of Police Manoj Kumar Singh, while speaking with the Indian Express, said, "We learnt of the incident on Saturday afternoon after the video went viral. So, far no one has come forward to complain but taking cognisance of the incident, we have identified the person who filmed the video and are in the process of catching hold of the men who groped the woman."
---
Suggested Reading: No New Year For Women: Same Old Gender Violence In Only The First Week Of 2022
---
MP Woman Groped During Festival: 10 Things To Know About The Incident
- The incident took place in the streets of Walpur village of the Alirajpur district in Madya Pradesh.
- In the video, the woman is seen being sexually assaulted by men while onlookers record the incident on their mobile phones.
- The police came to know about the incident on Saturday afternoon after the video had gone viral.
- The assault took place during the Bhagoriya Mela, which takes place annually there.
- The incident took place 1.5 kilometers away from the fair and the accused men in the video have now been identified by the police.
- It is also being reported that a girl too was molested by the mob during the festival.
-While the police are investigating the case, no one has come forward to register a complaint so far.
- Preliminary investigation suggests that the accused people are from Dhar and Barwani. While the person, who shot the video and was caught by the police, is a college teacher from Barwani.
- The accused persons have been charged under section 354, which deals with assaulting women with an intent to outrage her modesty, of the Indian Penal Code (IPC).
- The ANI updated that the police have arrested 15 men, including the prime suspect till now.