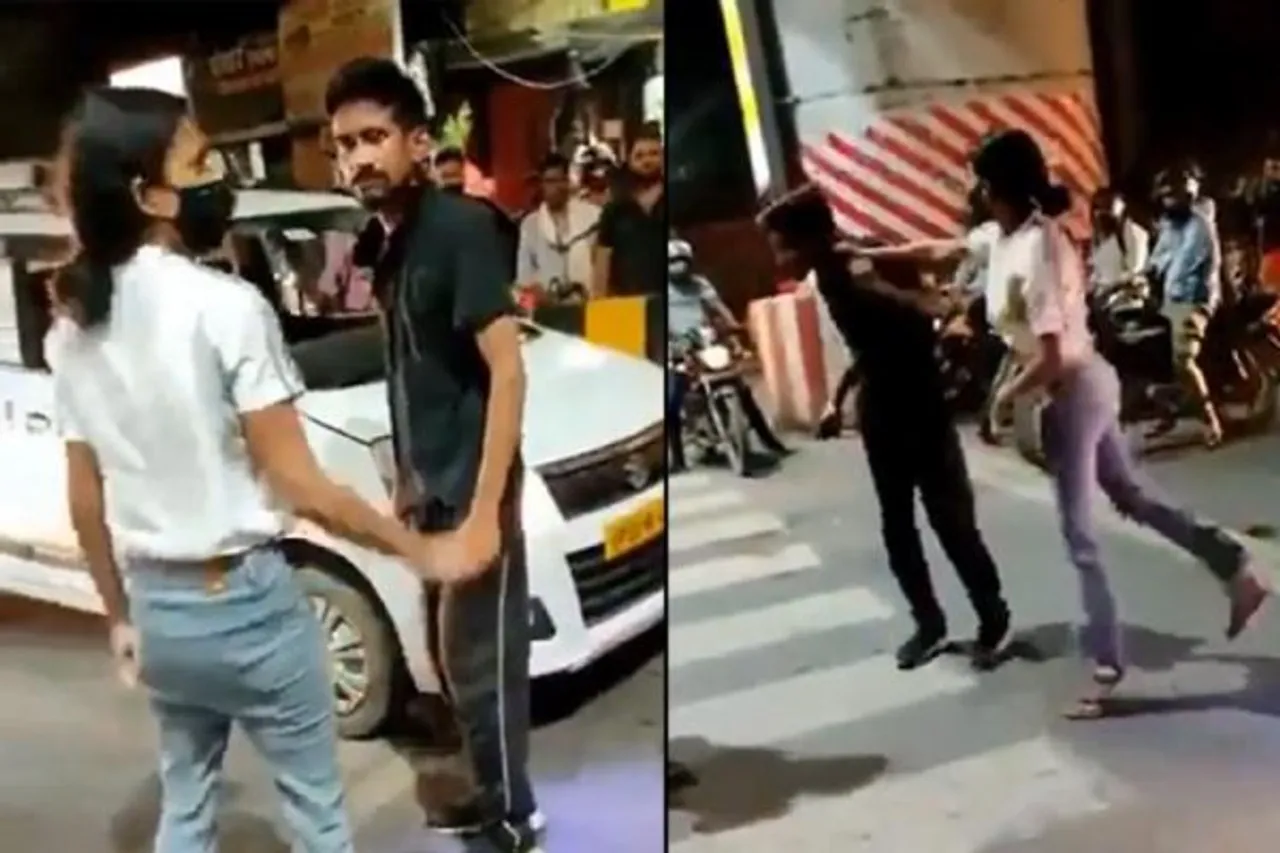 Lucknow Cab Driver Reaction: You must be living under a rock if you have not come across the viral video of a woman thrashing a cab driver at a traffic signal in Lucknow. #ArrestLucknowGirl had been a top trend on Twitter following which an FIR was filed against the girl.
Saadat Ali, the cab driver, in an interview said that he would commit suicide if the woman was not arrested. Pointing at his half-damaged car, he narrated the incident and said that she came in front of his car even though the traffic light was green. He claimed that he was driving below the speed limit. To save the girl, he applied the brakes but she started pushing against the car.
She opened the door of the cab, took his mobile phone and broke it. He was pulled out of the cab and was beaten up badly. "I was slapped more than 20 times. She wasn't ready to stop".
He also claimed that she took his money also and his cab was confiscated by the police. He had to pay Rs.10,000 to get back his car. He said he wants his self-respect back else he will take his own life. "Now I am forced to live a life of oblivion. Can't show anyone my face. I could not see my family members. I am living separately", he said.
Priyadarshini Yadav, the girl in the video, has a different story to narrate. According to her, the driver had returned later with 100 goons to thrash her but there there was no CCTV footage to record that.She said that an FIR was filed against her on charges of robbery and theft but she wants it to be repealed as she has done neither of that. Read more about what she said.
More about the video
In the video,  Priyadarshini can be seen crossing the road at a signal in Lucknow. She was then thrashing the cab driver who was allegedly speeding in her direction at a red light signal. The girl was seen dragging the driver with the collar and slapping him multiple times. She was also seen arguing with the men who tried to stop her.
Suggested Reading
Who Is Priyadarshini Narayan Yadav? Lucknow Girl From Viral Video Seen Thrashing Cab Driver