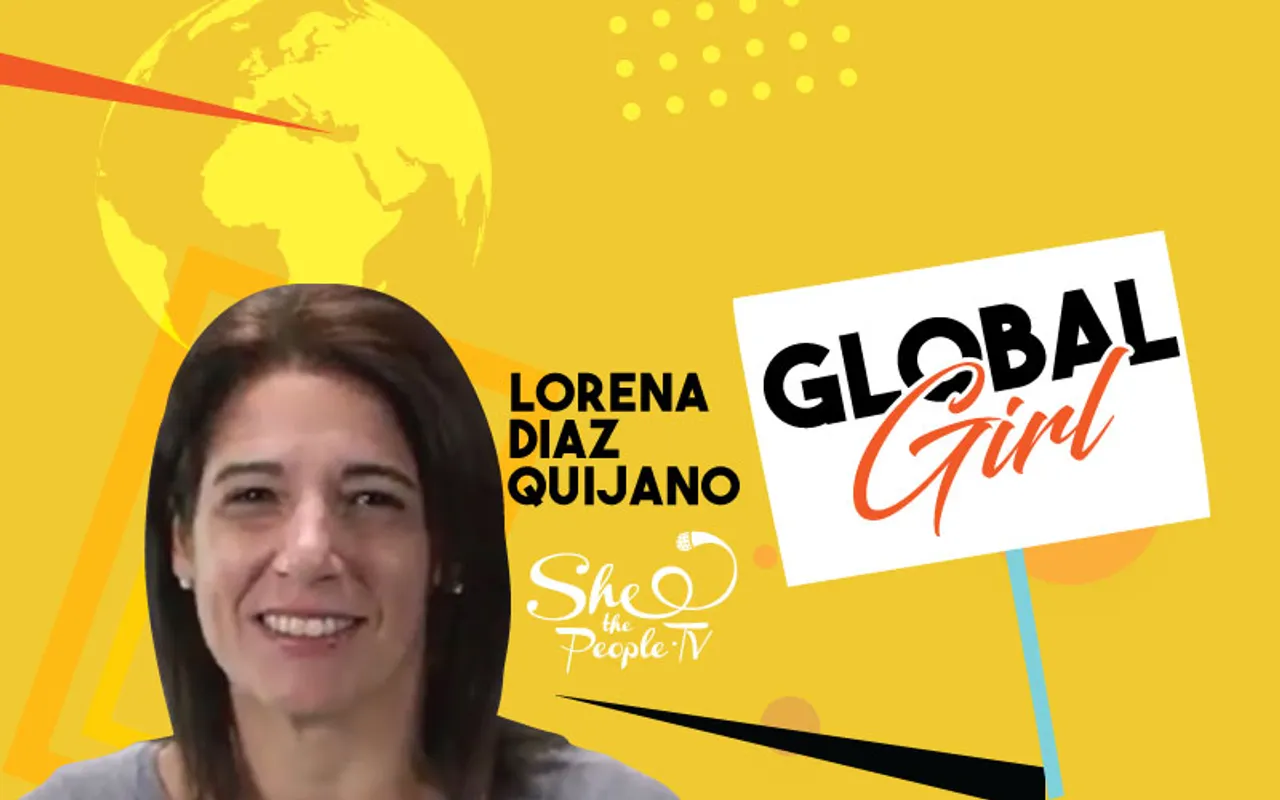 Lorena Diaz Quijano is the expert in Digital Transformation and Digital Business at LinkedIn Learning. More than 200,000 people have attended her online trainings of Digital Transformation and Digital Tools and Resources. Half of which are Women. She was the Director of Human Resources and Education Committee at the Argentinean E-Commerce Chamber.
She is Co-Founder of Puntotalent, a company which helps its clients to develop and acquire talent through digital strategies and through online trainings, webinars, seminars, etc. It has many large and prominent clients including Danone and Turner.
How would you describe yourself?
I am a very passionate person. Everything I do, envision, or am involved with is always with great passion. If I don't like it, don't feel it, I don't do it. So when I do something it is with all my heart, all my body, all my will and all my energy. I am a very focused and purpose-driven person. I want to generate inclusion through digital knowledge and that is what makes me wake up every moment even when I am tired. My purpose is helping women and people to be included and have a better life/income through digital knowledge.
Also Read: I Wanted To See Change Happen, Says "Stop Street Harassment" Founder
You are a digital marketing specialist; how did you pick your career?
It was not easy when I decided my career. I studied corporate communication but I loved everything and picking one thing was difficult. However, when the internet companies started operating in Latin America, I knew for sure that I wanted to work for them. I was clear I didn't want to be a user, but wanted to be on the other side of the screen as a builder creating for the user. That's why I didn't doubt and started calling the companies, following up with them till one of them hired me. Since 2000, for 20 years I have been working on internet, e-commerce and digital transformations.
I want to generate inclusion through digital knowledge and that is what makes me wake up every moment even when I am tired.
You are "fearless" in your current position. Help us walk in your shoes and understand where you get the strength from.
My purpose helps me focus on what I want. I don't feel fear and believe everything is possible. You then don't see things or people or situations as a problem that makes you fearful or stops me from doing what I need to do.
What excites you when you wake up every morning?
The magic of life excites me. There is always someone surprising me – I get an email or a call or receive an invite for something. Life always surprises me. It gives me emotion and energy to wake up every morning and see what lies ahead. Sometimes I am focused on a topic, it is on my mind, I am focused on it and then someone calls and talks to me exactly about the topic and then someone else calls to invite me to speak about the same topic. It always surprises me how it comes together.
Share some examples where you have made a difference in your country and community. 
The difference I have made in my community is in democratising digital knowledge. I have tried to share my knowledge of 20 years of doing digital business, sharing it with a large number of people in the deepest way I can. So we have people who can think digitally, who can take advantage of the digital world and the digital businesses and to prepare people to do more business and have job opportunities because of the digital knowledge. I have been very fortunate to be in the business for a long time and can share my knowledge. During COVID-19, I have been helping people understand the tools and resources and have helped over 250000 people navigate this crisis.
Also Read: There Are No Better Cultures Or Worse, Says Mexican Philanthropist
What are some of the challenges you face? How do you overcome them?
The most difficult challenge I face is that people really do not see the benefits of digital business and doing business strategically. COVID-19 has changed the way we relate to each other and has forced us to adapt. It is an opportunity to use digital more as we work from home, taking advantage of people's abilities and we need to invest more in this area. Entrepreneurs and smaller businesses are more agile than big companies.
I spend and invest a lot of time with leaders to help them understand the digital side of business. It is key that they understand for us all to progress.
How do you manage self-care? Do you believe in work-life balance or integration? What are some of the strategies you adopt?
Self-care was not a priority on my agenda at the beginning of my career as is the case with most young women. Then I joined Vital Voices, the message was very clear – you are the first one who needs to be okay because if you are not fine then you cannot help the rest.   Bakc then I was dealing with obesity which I had for many years, but after joining Vital Voices, I started changing my mindset. I decided as a leader, I needed to put my health first. I started working out, eating well and what changed my life was sleeping at least seven hours a day. Earlier I used to sleep only three hours a day. Then I started planning my food, my exercise routine and even underwent a surgery for my obesity. Once I put myself, my self-care, and my health on the agenda, everything started changing for the better. It is now my priority every day and every morning and I don't let anything interrupt that.
I love what I do, it is my passion. So I don't see why I need to compartmentalise my life. I am in control of my agenda and my life. Everything I want is included. I don't like the term work-life balance, it is my life and I plan it out according to what works for me.
Do you consider yourself a "Global Girl"? Why?
For sure I consider myself a Global Girl. The first thing I remember is my parents telling me when I was very young, that if I wanted to travel, I needed to learn languages apart from my native Spanish. So I learned English, French, Portuguese, a little bit of Italian and I married someone from Holland. I started travelling a lot and have conducted trainings all over the world. I live a nomadic life and am constantly on the road. When people ask me where I live, I respond, "on WhatsApp" because that's where you can find me. Where I live, is online.
Also Read: Emma Sky: Mentoring Students To Build A Good Society
My mother always said that the world is always bigger than the place where we live in. If we needed to go to the doctor, she would not take us to the one next door but the one in the centre of the city. We would go by car or by train and through that, she was exposing us to the wide world. I have friends all over the world and I love connecting and visiting them. Through the network, I want to explore how we can make the world a smaller one by the power of connections.
What is the advice you would give your 16-year-old self?
The advice would be to prioritise myself and put myself on the agenda sooner. Now I take note of every dream that I have, note it down and take stock every two months when I put it in my planning process. Dreams become plans when they make it to an agenda and translate into a specific activity. I am building everything that I want and prioritising my dreams. Don't forget that if you like to swim with the dolphins, put it on the agenda.
What are the three values you think are most important for a global leader?
To understand everything is because and with others. I can be the most intelligent or beautiful person in the world, but if the other person does not see me, give me the opportunity, it is very difficult that one can access or address anything. Being grateful, having empathy and care. If you care, you listen. Having clear open mind, understanding that you don't known everything and humility to accept that you can only achieve success with others.
What's next for Lorena?
I am currently working on my purpose. For the future, I am working with some bold leaders to understand how we can create a platform to change the incomes and lives of millions of people around the world.