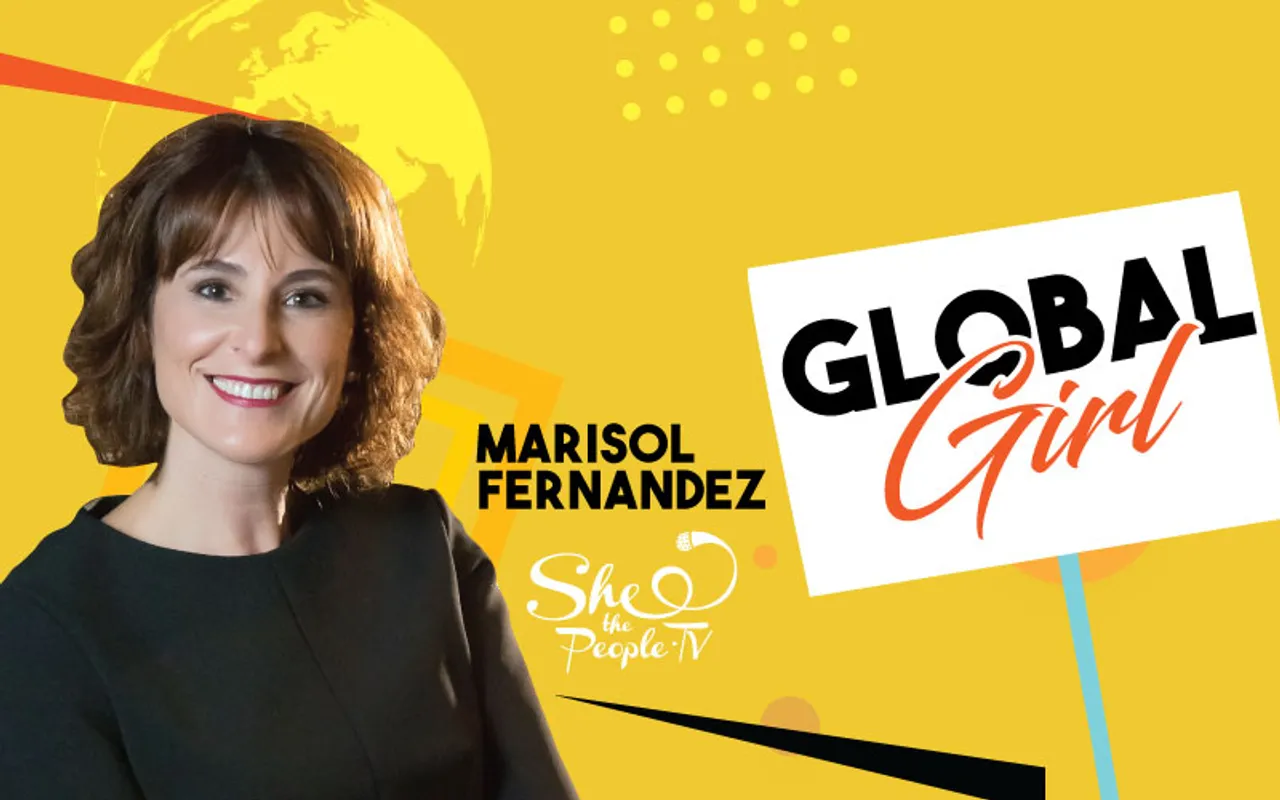 Marisol Fernández has been Executive VP of Social Investment of Nacional Monte de Piedad since January 2017. She is responsible for the Social Investment strategy, which aims at maximising the social impact and contributing to Mexico's sustainable development. She speaks with SheThePeople.TV on challenging the traditional Spanish immigrant society in Mexico by entering the workforce in the 90s, her podcast Todos Para Uno, and the essential qualities that every global leader should have.
How would you describe yourself?
I love to live intensely, work on issues I am passionate about and do my best to overcome difficult challenges. My subjects of interest are equality, inclusion, and human rights. I believe in joint responsibility between our society, our government and our institutions to work towards a fairer country.
You are a development professional and philanthropist; how did you pick your career?
I have had a very diverse professional path and have been a businesswoman, executive, journalist, and representative to international organizations. This diversity of experience has given me a broad vision and a well-rounded training in the field of business, communication and public relations, all towards the goal of overcoming different challenges.
After being the CEO of a consulting company for 20 years, I decided to change my career path to enter the world of philanthropy. Though I have only four years of experience in this field, my values that underlie my work - equal job opportunities and social justice - have always been present throughout my life. Since my childhood, I knew that someday I would be working towards defending them.
Also Read: Emma Sky: Mentoring Students To Build A Good Society
You are "fearless" in your current position. Help us walk in your shoes and understand where you get the strength from.
I grew up in an immigrant family where women and men were not treated as equals. This "machista – feminist" dichotomy, embedded in me the seed of the "feminist cause" that accompanies me to this day. A major turning point was the Mexican crisis of '94 which saw interest rates escalating to 120 percent, the currency devalued from 3 to 12 pesos per dollar, and many businesses defaulted.
I believe in joint responsibility between our society, our government and our institutions to work towards a fairer country
Overnight, my husband and I went from being amongst the most privileged families in the country to being, quite literally, unable to even pay utilities for our house. I took a full-time job in the Spanish embassy in Mexico as I had to be the main breadwinner in the family. My husband was busy with legal battles and could not earn an income during this time.While a full-time job might not seem entirely uncommon today, at the time and within the context of the very-traditional Spanish immigrant society in Mexico, me entering the workforce and sustaining my family as a woman was outrageous.
The crisis years were dark ones, but in retrospect, this was the best way for me to realize my potential in business, to be seen as an equal to my husband, and to understand that I wanted to continue to pursue a professional career in parallel to raising a family.
What excites you when you wake up every morning?
What motivates me most is to think that with my effort and my daily work I can contribute to living in a fairer and more equal country, and to set new ideas and projects in motion to make this possible. I also love knowing that every day there are endless opportunities to learn new things, meet interesting people and discover new opportunities.
Share some examples where you have made a difference in your country and community.
Over the last three years, I have focused on acquiring a deeper understanding of social problems, and their causes and consequences. In Mexico, there is a huge amount of public problems affecting vulnerable populations, which are being addressed by civil organizations, and that is completely unknown by citizens. Additionally, civil participation in Mexico is low compared to other countries with the same level of development.
Highlighting social problems and discrimination is the first step in raising society's awareness, and from there, engage it in finding the solutions. Consequently, I have invested part of my free time, designing and launching two awareness projects collaterally related to my job. The first is a new podcast I host on social problems, where I interview beneficiaries and people in charge of charities and grass-root organizations. The name of the podcast is "Todos Para Uno" ("All for One"), and it is on iTunes and Spotify. "Todos para Uno" is a call to action and addresses social issues such as: cerebral palsy, decent jobs for young people, discrimination of domestic workers, and human rights, among others.
Also Read: Elizabeth Maloba: Mentoring Entrepreneurs With Limited Resources
Furthermore, a year ago I launched "Press Trips to Reality" for raising awareness on social problems among journalists, influencers and KOLs. With my team, we organize field trips for the press to see firsthand the work of the organizations and to share experiences with the beneficiaries. The greatest satisfaction and perhaps the most significant contributions of these two projects, are to produce small life-changing effects in people and to raise the visibility of social problems.
What are some of the challenges you face? How do you overcome them?
One of the challenges is to be aware that as human beings we are continuously evolving, just like the reality around us, and that implies being transformed. For example, as a mother, the most important challenge right now is to understand that it is not the same to be a mother of two girls as it is to be a mother of two adult women, and our relationship must evolve and adapt so that it continues to enrich us all.
Highlighting social problems and discrimination is the first step in raising society's awareness, and from there, engage it in finding the solutions.
Another challenge is to be able to embrace vulnerability. For example, in my professional career, I sometimes feel insecure about the real possibilities I have of continuing to grow and the path I should take, so I look for people or mentors I trust to accompany me and to be able to move forward
How do you manage self care? Do you believe in work-life balance or integration? What are some of the strategies you adopt?
Balance is subjective and different for everyone; it depends on what point in your life you find yourself at. In my case, I define myself as a "maximalist" person, because I like to live intensely, and this means working intensely and feeling intensely. I am passionate about my work and I spend many hours on it; I am always thinking about new ideas, and new projects to get started. I tend to always reach outside my comfort zone.
Also Read: Astrid Escobedo: Working For Human Rights And Justice In Guatemala
As far as my personal life is concerned, I love my husband and my two daughters, and among the things I like most is to travel with them, or just go to the movies and enjoy a delicious meal talking about the movie. I also enjoy being with my friends and try to see them as often as possible. I like to welcome them into my home and have fun.
I have a network of girlfriends who have been a fundamental support in my life to overcome difficult moments.
I try to be the best version of myself day after day.
Do you consider yourself a "Global Girl"? Why?
Yes, I consider myself a Global Girl, and this implies:
Understanding that what I know is only a small fraction of reality.
Knowing that the world is interconnected and that what happens 20,000 kilometres away will have an impact on me.
Be aware that I can make an impact on what is 20,000 kilometres away.
Be clear that there are no better and worse cultures, only different ones.
Understand that all people on this planet are equal and should have access to the same rights.
To know that I am co-responsible for what happens in the world.
What is the advice you would give your 16-year-old self?
Challenge the status quo.
Also Read: Maureen Oduori: Shaping Democracy And Governance In Kenya
What are three values you think are most important for a global leader?
Empathy and tolerance.
Open-mindedness towards new experiences.
Strength to defend what you believe in.
What's next for Marisol?
To seek ways in which my work can have a greater impact, continue my professional development and continue to grow as a human being, understanding my processes of personal evolution.