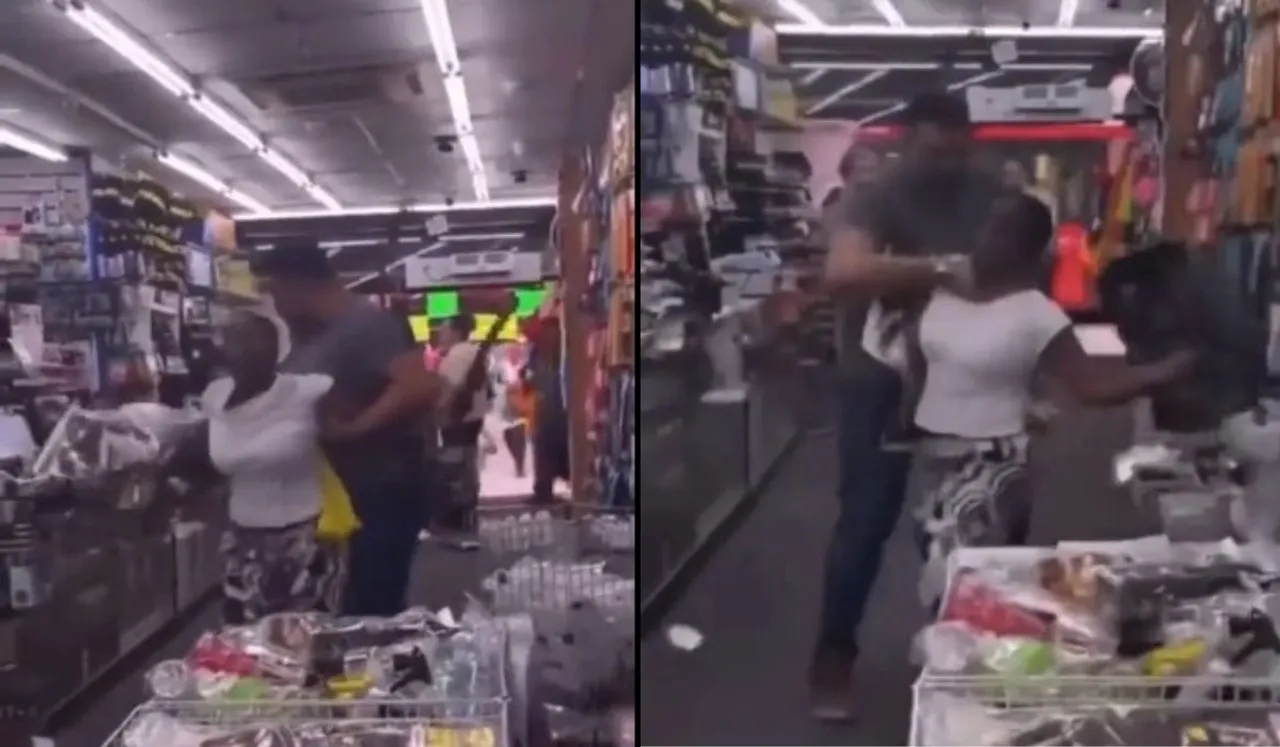 A video showing a London shopkeeper restraining a woman and almost choking her has gone viral on the internet. The incident happened outside 'Peckham Hair and Cosmetics'  on Rye Lane, where the woman was accused of theft.
The viral video shows the woman being forcefully restrained by a man inside the shop, causing her to struggle and strike him with a shopping basket, which subsequently broke.
London Shopkeeper Chokes Woman Over Argument
The video has sparked outrage and protests from people in the Peckham neighbourhood of the city. Hundreds of people gathered and chanted, "You touch one, you touch all," and held banners that read, "Keep your hands off black women."
Context: A Black woman in Peckham was refused a refund for hair extensions and went to take something as a personal compensation.

She was refused exit and started violently hitting the shop owner before he proceeded to STRANGLE her. pic.twitter.com/OEYZinoAOH

— ᴼᴹᴳ ᶥᵗˢ Adàeze (@nubianbarbieeee) September 12, 2023
An altercation ensued between the woman and the shopkeeper about a refund, after which the woman became aggressive. The shopkeeper told the BCC that he told her that they do not give refunds but exchange items or give a credit note. So, the woman reportedly grabbed some stuff (three packs of hair with a total value of 24 pounds) from the shelf and tried to leave. "She was leaving, and I had to stop her," said the shopkeeper.
He further explained that while he attempted to stop her, she hit him in the face, grabbed a shopping basket, and hit him on the head. He said that he "didn't know when his hand went around her neck," adding that he only kept her neutral and didn't hit her.
The Metropolitan Police interviewed a 45-year-old man who was cautioned in connection with the incident. He defended himself, claiming that the video was taken out of context and alleged that it had been "cropped," failing to depict the entire incident accurately.
As a result, the shop has been closed on a temporary basis. A 31-year-old woman was also arrested on suspicion of the assault and was later released on bail. The Police are currently investigating into the incident and haven't made any arrests so far.
---
Suggested Reading: Brazilian Woman Recalls Falling In Love With Man Who Robbed Her