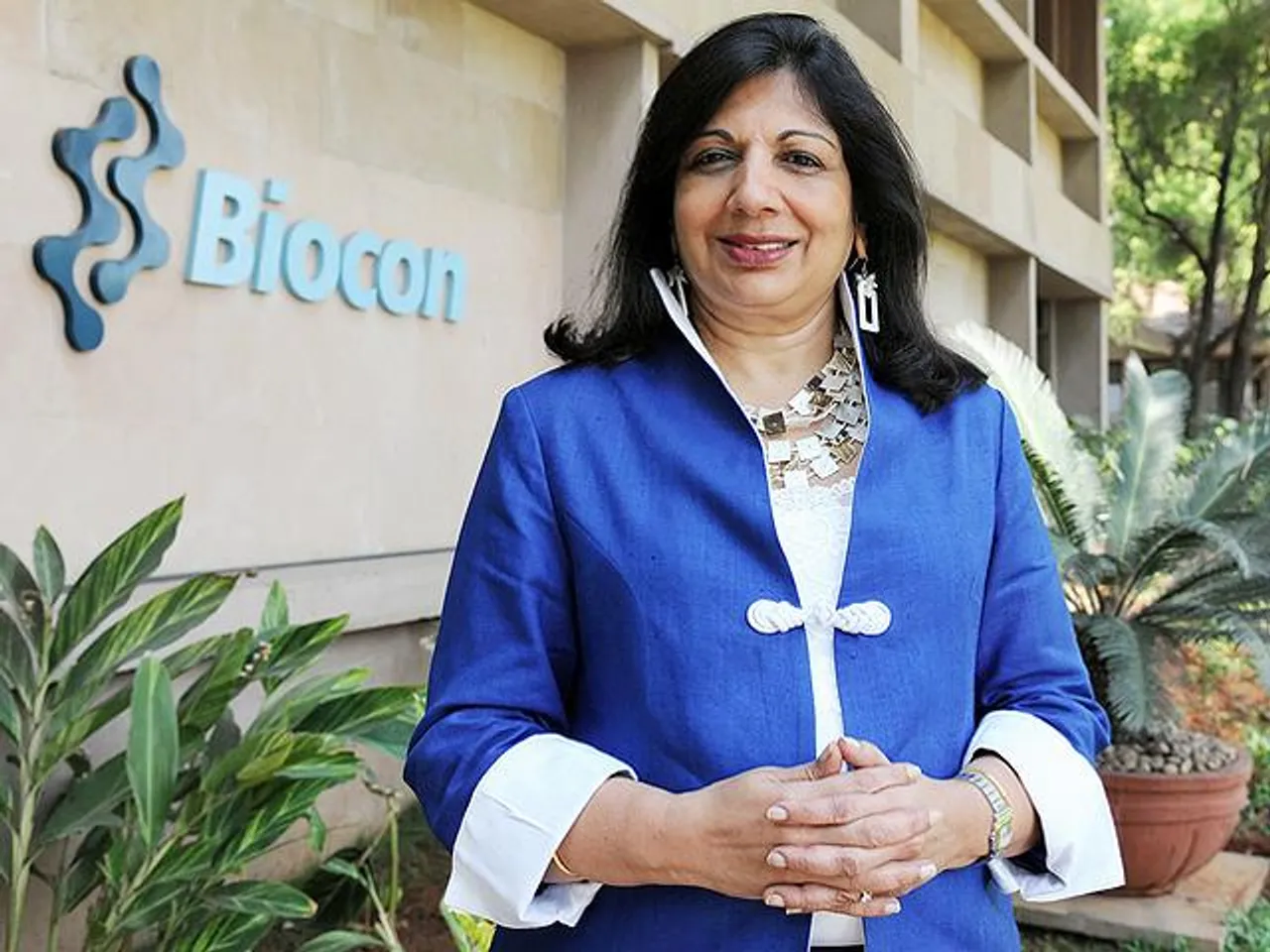 Kiran Mazumdar Shaw, chairman and managing director of Biocon, has been elected as a full-term member of the US-based MIT Corporation, or the Massachusetts Institute of Technology (MIT), Cambridge, Massachusetts. Her company Biocon made this announcement on June 28.
According to an official statement by the company, Shaw is among the eight members who will serve the five-year term on the Board starting from July 1
Also: Kiran Mazumdar Shaw to be honoured 'Knight of Legion of Honour' by France
65-year-old Shaw is a pioneer of the Indian biotech sector. She is the founder-chairperson of Biocon, Bengaluru-based biopharmaceutical company. Shaw also holds key positions in various educational, government and industry positions. She is a member of a high-level expert board of India's Department of Biotechnology.
"I am honoured to be elected as a full-time member of the MIT Board and look forward to contributing to its journey of making a difference in solving challenges of the world," she said.
Also: Indian-Origin Woman Elected UK Borough Councillor
Fierce Biotech ranked her among the world's most influential people in bio-pharma. She also got placed in Forbes magazine's 'World's 100 Most Powerful Women' and Fortune's 'Top 25 Most Powerful Women in the Asia-Pacific region'.
She was also ranked one in the Business Captains category on 'Medicine Maker Power List' 2018. The list is an index of the 100 most influential people the world over in medicine. Since 2015, Shaw has been among the top 10 in the list.
"It is inspiring to be a part of a premiere research university like MIT, which is engaged in advancing knowledge, leveraging science and technology to address fundamental human needs for food, shelter, energy, transportation and social harmony," said Shaw.
In 2006, she was elected a foreign member of the Royal Swedish Academy of Engineering Sciences.
A first-generation entrepreneur and thought leader, Shaw has established a 1,400-bed medical centre in Bengaluru. It is specially designed to deliver affordable cancer care to patients. She also established a non-profit research institute dedicated to treating diseases.
The 157-year-old MIT is ranked among the world's leading universities. It has about 1,000 faculty members, 11,000 undergraduate and post-graduate students and 130,000 living alumni.
Also Read: Indian Woman Shortlisted For Obama Foundation Fellowship
Deepali Is An Intern With SheThePeople.TV