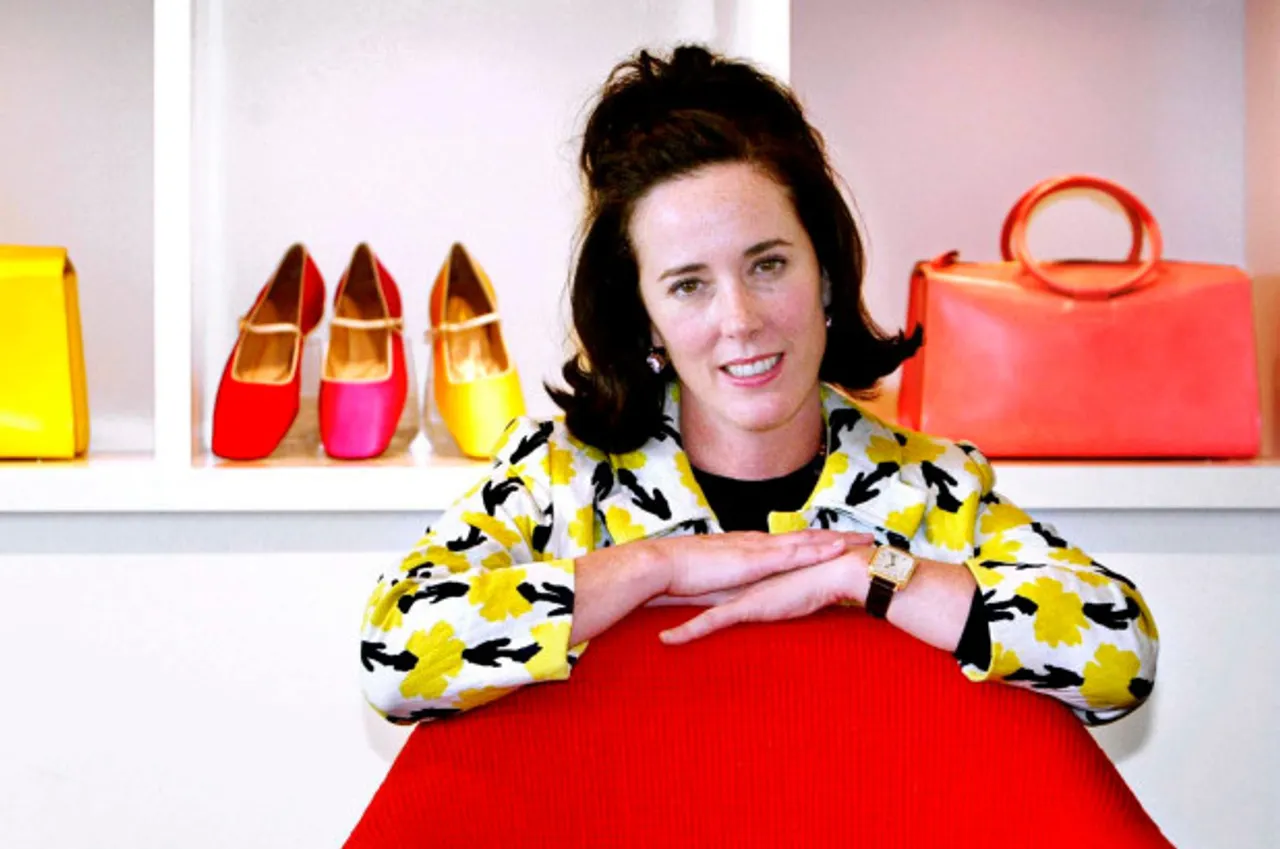 Fashion designer Kate Spade has committed suicide. On June 5, she was found dead in her Park Avenue apartment in New York, authorities said. She was just 55 years old. Spade is the creator of the 1990s handbags that American women grew up carrying and turned it into an accessories empire.
According to reports, Spade hanged herself with a red scarf from a doorknob, sources said
The body was found when housekeeper came knocking at her door. Police were informed and Spade was pronounced dead.
READ: Badass & Empowered: Disney Princesses Are Now Career Women
"She was a beautiful person in every way imaginable and it is a devastating loss," her sister Eve Brosnahan told The Post by phone from her home in California. "She was an angel."
"I will say this was not unexpected by me," the fashion icon's sister Saffo wrote in emails to the Kansas City Star newspaper.
"She was always a very excitable little girl and I felt all the stress/pressure of her brand (KS) may have flipped the switch where she eventually became full-on manic depressive"
According to the note Spade left behind, she addressed her 13-year-old daughter, Frances Beatrix Spade. She hinted towards her husband, Andrew Spade, suggesting that he would know why she took her own life, sources said.
READ:Sunanda Pushkar Death: Court Summons Shashi Tharoor On July 7
"This has nothing to do with you," the note to Frances reads in part, according to sources. "Don't feel guilty. Ask your dad."
Police say the suicide was a result of "family problems . . . in her relationship"
"We are all devastated by today's tragedy. We loved Kate dearly and will miss her terribly. We would ask that our privacy be respected as we grieve during this very difficult time," the Spade family said in a statement.
Kate Spade New York issued a statement confirming their founder's death, CNN reported. "Although Kate has not been affiliated with the brand for more than a decade, she and her husband and creative partner, Andy, were the founders of our beloved brand," the statement said. "Kate will be dearly missed. Our thoughts are with Andy and the entire Spade family at this time."
"We honor all the beauty she brought into this world," the company said in a tweet.
Sister was to take her for treatment
"I'd come so VERY close to getting her to go in for treatment (to the same place Catherine Zeta-Jones went for her successful bipolar treatment program). I'd spoken with them on the phone (not telling them exactly who the patient would be). They agreed to fly in and talk with her and take her with them to the treatment center," Saffo wrote.
"She was all set to go — but then chickened out by morning. I even said I (would) go with her and be a 'patient' too (she liked that idea) . . . That seemed to make her more comfortable, and we'd get sooo close to packing her bags, but — in the end, the 'image' of her brand (happy-go-lucky Kate Spade) was more important for her to keep up. She was definitely worried about what people would say if they found out."
READ: FIR Against Actor Armaan Kohli For Assaulting Partner
Also Read: Creating distinct motifs: Designer Maulshree Somani
Feature Image Credit: The Page