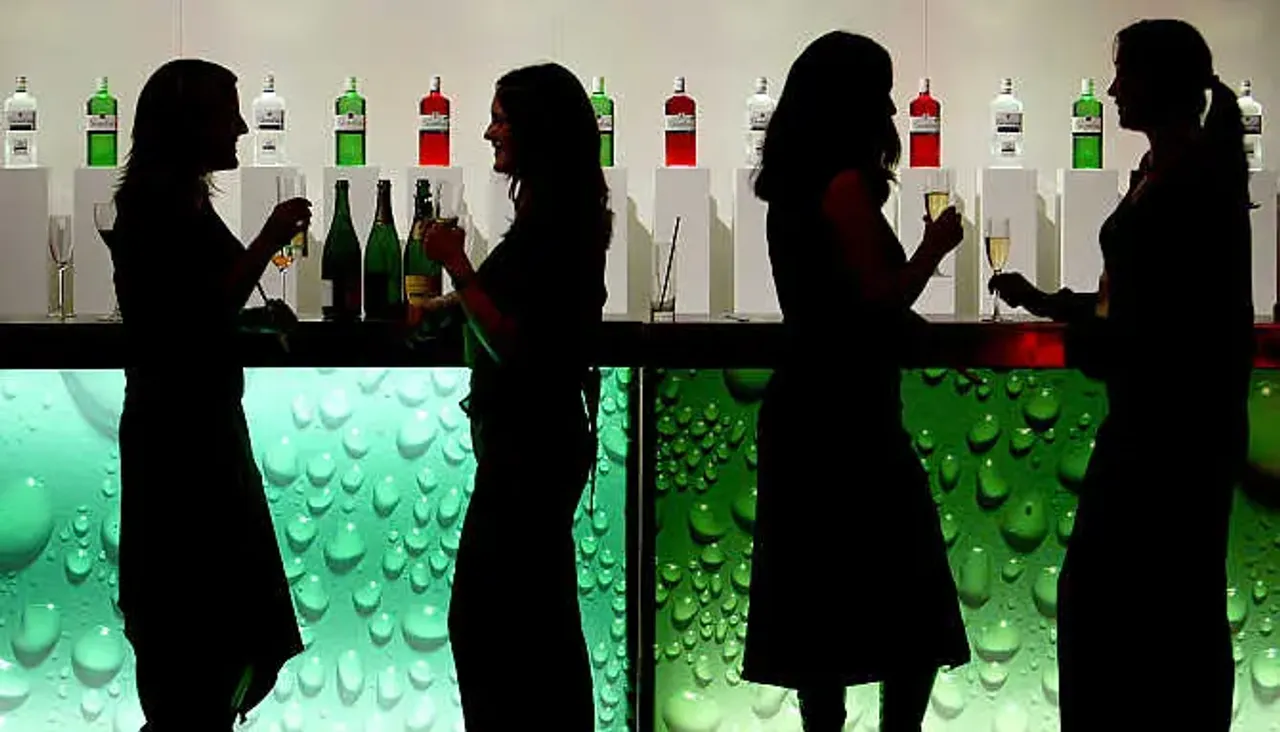 Recent data indicates a concerning increase in alcohol-related deaths among women in the United States. This calls for more effective strategies by public health authorities to address the issue of problematic drinking among women.
The idea faces challenges due to the prevalent promotion of a lifestyle centred around heavy alcohol consumption, as exemplified by the popular 'rosé all day' trend. However, it is crucial to emphasise the dangers associated with excessive drinking in order to save lives.
What Does The Data Say?
An analysis of data from the Centers for Disease Control and Prevention reveals a significant annual rise of nearly 15% in alcohol-related deaths among women from 2018 to 2020. The COVID-19 pandemic likely exacerbated this trend, with a sharp increase in overall alcohol-related deaths in the US during 2020 and beyond.
Remarkably, the gender gap in alcohol use has narrowed, with women now having twice the prevalence compared to the past. The shift is reflected in the behaviour of college-age women, who now outdo their male counterparts in binge drinking. Factors such as delayed motherhood contribute to a larger group of women at risk of alcohol abuse disorder.
Alcohol Abuse Among Women
Interestingly, the increase in alcohol consumption and binge drinking is particularly popular among highly educated and affluent women. This shift challenges the conventional buffers of marriage and parenthood against excessive drinking. Notably, the cultural acceptance of alcohol as a coping mechanism, along with targeted marketing efforts, also contributes to the changing drinking habits of women.
The reasons behind the rising alcohol consumption among women are multifaceted, extending beyond coping with anxiety and depression. A significant change observed is that more women are now citing 'fun' as a reason for drinking. This underscores the need for public health authorities to raise awareness about the health risks associated with high-risk drinking patterns in women.
Women's physiological differences make them more vulnerable to the negative effects of alcohol, including faster progression to alcohol use disorder, heightened vulnerability to hangovers, liver inflammation, cardiovascular diseases, and certain cancers. Surprisingly, many women are unaware of these potential health harms, even those seeking treatment for alcohol-related issues.
How Can Healthcare Help?
Healthcare providers play a crucial role in addressing the issue of alcohol abuse, yet some studies indicate a bias in their approach to screening and discussing drinking habits with women. Primary care providers should move beyond simple inquiries about the quantity of alcohol consumed and offer information about the amplified health risks for women. Moreover, these screenings should more frequently result in referrals for appropriate assistance.
Ultimately, it is imperative for public health agencies to counteract the influence of marketing campaigns that promote excessive drinking among women, drawing parallels to the historical consequences of tobacco industry advertising. The lessons learned from past public health challenges should guide efforts to prevent a similar rise in alcohol-related harms among women.
---
Suggested Reading: SC's Handbook To Combat These Gender Stereotypes: Details Here