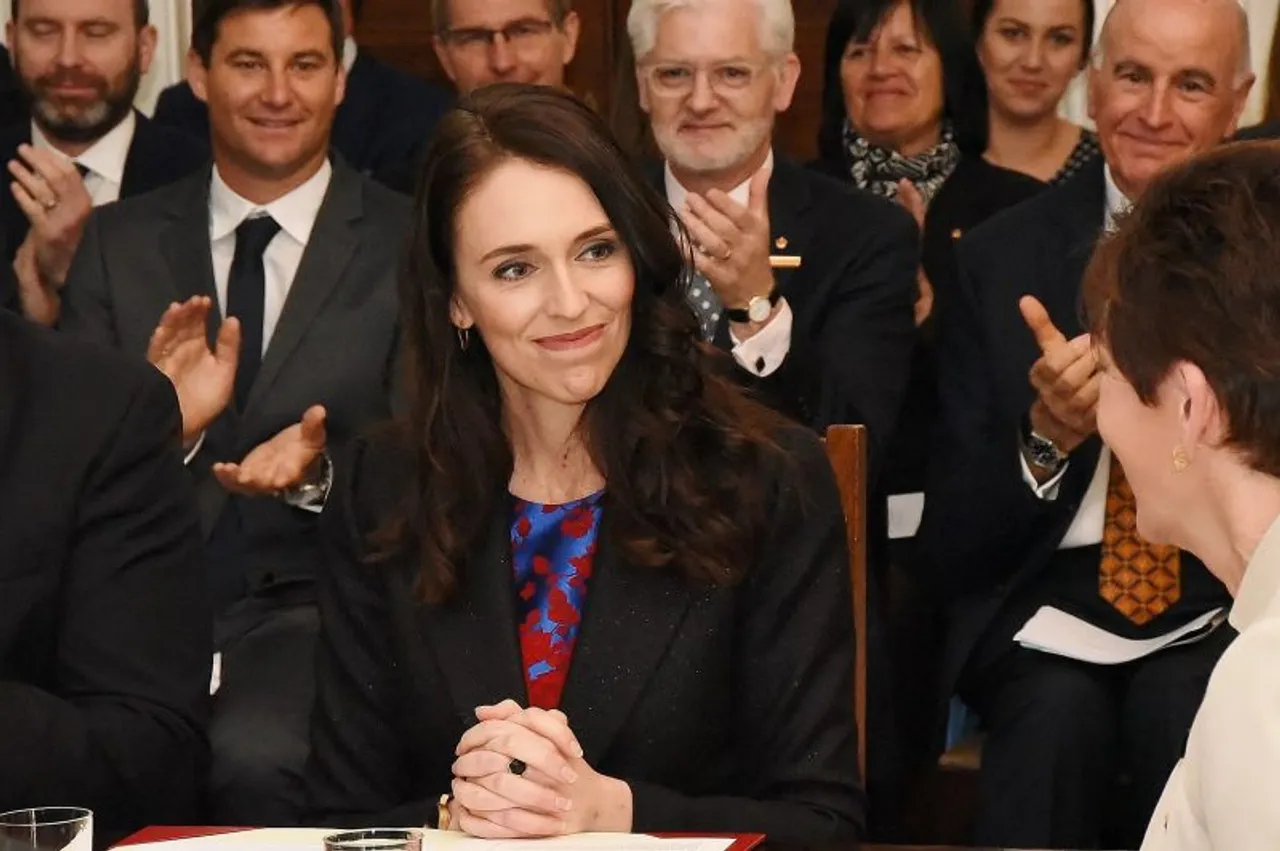 New Zealand Prime Minister Jacinda Ardern, known for her candour, recently opened up on an interview about how she often suffers from feelings of "impostor syndrome" and the way she tries to channel them into "something positive." Talking to John Kirwan, former rugby player and now coach, 40-year-old Ardern said there is a tendency to feel self-doubt when leading a country, but she found time to adhere to coping strategies that maintained her mental health. Aside from cooking and getting good sleep, the PM said she also enjoyed watching "bad television" to "chill."
Discussing with Kirwan how several public personalities she knew suffered from impostor syndrome and self-doubt, Ardern elaborated, "Some of the people I admire the most have that self-consciousness and that slight gnawing lack of confidence, I think there is a bit of Kiwi in there too – it's a little bit in our nature... I have tried to channel that... into something that drives me to be better. It doesn't mean I need to think more about my decision-making... Just try and turn it into something positive."
Ardern, who took office as PM for her second term, following a landslide victory earlier this year, has been consistently lauded for the handling of the coronavirus crisis in her country. New Zealand has recorded one of the lowest global rates for COVID-19, at only a little over 2000 cases and 25 deaths. Working, Ardern said in the interview, left her "exhausted" most days, but she admitted that being around people made her "happy" since she is an extrovert.
Also Read: Looking Back Upon 5 Social Media Trends We Loved To Hate In 2020
Jacinda Ardern's Recent Policies After Re-Election
In November 2020, Jacinda Ardern of New Zealand's Labour Party secured 50 percent of the vote, collecting 65 seats in the parliament out of 120. Re-elected for a second term after her win, she was sworn in as the Prime Minister, notably the youngest ever of the country.
Following her election, Ardern revealed an "incredibly diverse" cabinet with "huge merit and talent," which comprised huge representation from women, indigenous people, and members from the LGBTQIA+ community. Further, her government declared a climate emergency and also promised to achieve a carbon-neutral government by 2025. The declaration made New Zealand one of 32 other countries who have declared a climate emergency.
Also Read: MacKenzie Scott Donates $4.2 Billion In Four Months To Causes Supporting Those Affected By The Pandemic
Within a month of taking office as PM, Ardern also announced a new policy that will double the amount of annual sick leave in her country from five days to ten days. The legislation, expected to pass by mid-2021, is aimed at relaxing the "tough-it-out" culture that pushes people to overwork at the cost of health. Read more here.
Watch Jacinda Ardern's interview here:
&feature=emb_title