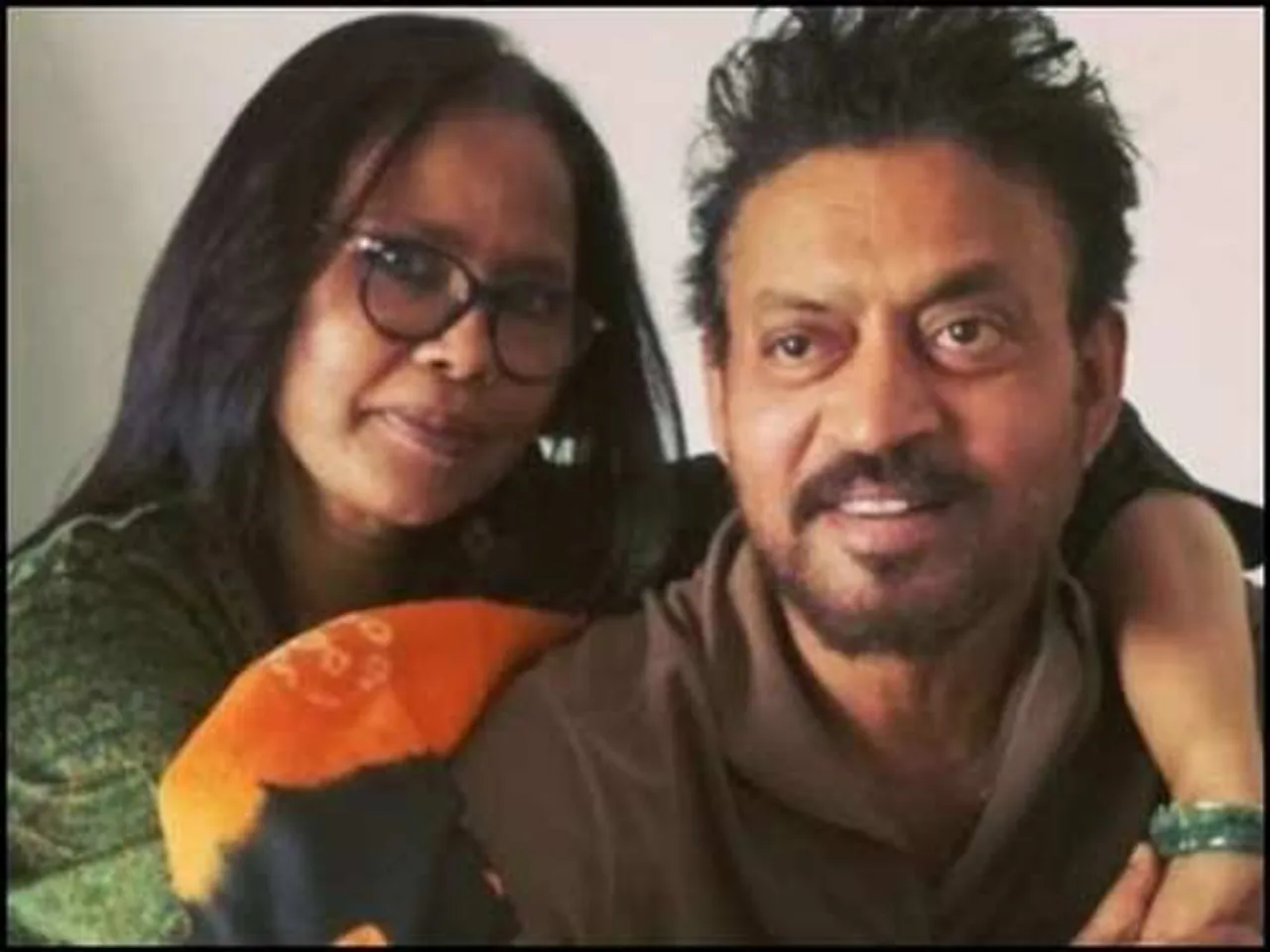 Sutapa Sikdar, writer and wife of late actor Irrfan, tested positive for COVID-19 recently, as per a social media post made by her Tuesday. She shared the diagnosis while mourning the death of her husband's aunt on Facebook, writing that she could not go and see the deceased one last time given the infection.
"When you hear it's positive just as you open eyes I was rest assured it's going to be a negative day," Sikdar, 54, wrote in a post that contained a photo of Irrfan with his relatives.
"Irrfan loved her , the most simple uncomplicated beautiful woman I knew," she added further. "Alvida mumani Saab your calling me shutoba will for ever ring in my ears ..staying in the same city I could not even go see her one last time as I was tested positive what testing times are these."
---
Suggested Reading: 8 Things You Need To Hear If You Feel You Are Getting Nowhere In Life
---
Irrfan died at the age of 53 following a battle with colon infection in April 2020. Though with work predominantly in Hindi cinema, he had credits for his acting in Hollywood and British films as well. His passing left the world in mourning; read more on him here. He was survived by his wife and two sons, Babil and Ayan.
Sikdar often reminisces about her husband on social media, where she is active. In a heartfelt post on Irrfan's death anniversary last year, Sikdar wrote, "I wanted you to go with memories you loved …so we sang songs….next day you left for the next station I hope you knew where to get down without me.. its been a long journey of correcting each other spanning a life time. fighting arguing laughing evolving together."
---
Suggested Reading: Of Lehengas And Festivals: Sex And The City's Clunky Attempt At Cultural Diversity
---
Sikdar's health update comes in the midst of multiple personalities from entertainment and showbiz testing positive for the virus, with the spread of the Omicron variant. High-profile names that caught the infection recently include Kareena Kapoor Khan, Arjun Kapoor, Khushbu Sundar, among others.
Music doyen Lata Mangeshkar is reportedly also positive for COVID-19 and is under treatment for the virus as well as pneumonia at an ICU in Mumbai. Read here.