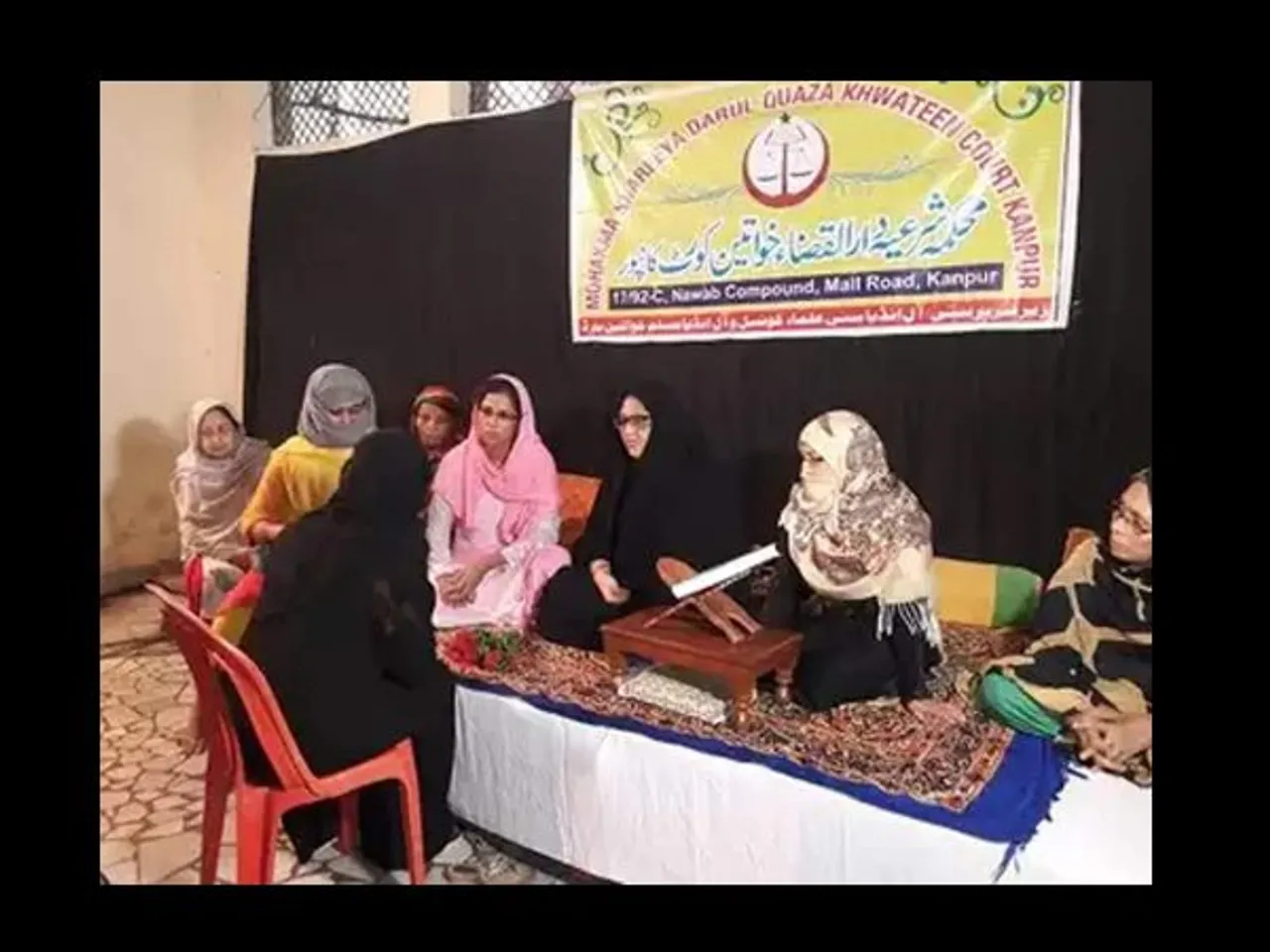 On 5th August, India's first sharia court for Muslim women (Mohakam-e-Sharia Darul Quza Khwatin court) was started in Kanpur. The All-India Muslim Personal Law Board received proposals from various parts of the country to open Sharia courts (Darul Qaza). These courts run as an alternative to the other courts and aim to provide speedy justice.
Darul Qaza or sharia courts are counselling or arbitration centers. They are accessible, useful and informal. Sharia courts attempt to provide speedy and inexpensive justice.
Hina Zaheer and Maria Fazal have been selected to serve as Mahila Qazis in the Sharia court in Kanpur for solving issues of women.
In the year 2016, All India Muslim Women Board appointed Hina Zaheer as Shia Mahila Shehar Qazi and Maria Fazal appointed as Sunni Women Shehar Qazi in 2016. However, the decision of making sharia courts was then opposed by some groups. A number of cases of domestic violence and dispute came to both of them in the past two years.
It was only a few days ago that Women Board and Sunni Ulma Council gave the approval to open Women Darul Kaza or Sharia Court. The court was officially inaugurated on Sunday (5th August).
Hina Zaheer states that rights are distributed equally to women in Islam. However, it has not been clarified in this exact context by the Maulvis.
Hina who has a PhD to her credit said,"In Islam, boy symbolises a boon and girl as blessing and blessing has to be accounted for. It is said that many allegations could be imposed on a woman but she has to maintain her existence."
Talking about the sharia court, she said they would hear issues of women that they could not say before male Qazis. She further added, "We will provide them proper guidance and motivate for skill development."
In July, the All India Muslim Personal Law Board received proposals from various parts of the country to open 10 Sharia courts. Out of which five have been approved and will be opened soon. Five are under construction, said board secretary Zafaryab Jilani.
Also Read: HC Says Muslim Women Also Covered Under Domestic Violence Act
Picture Credit: TOI
Deepali is an intern with SheThePeople.TV