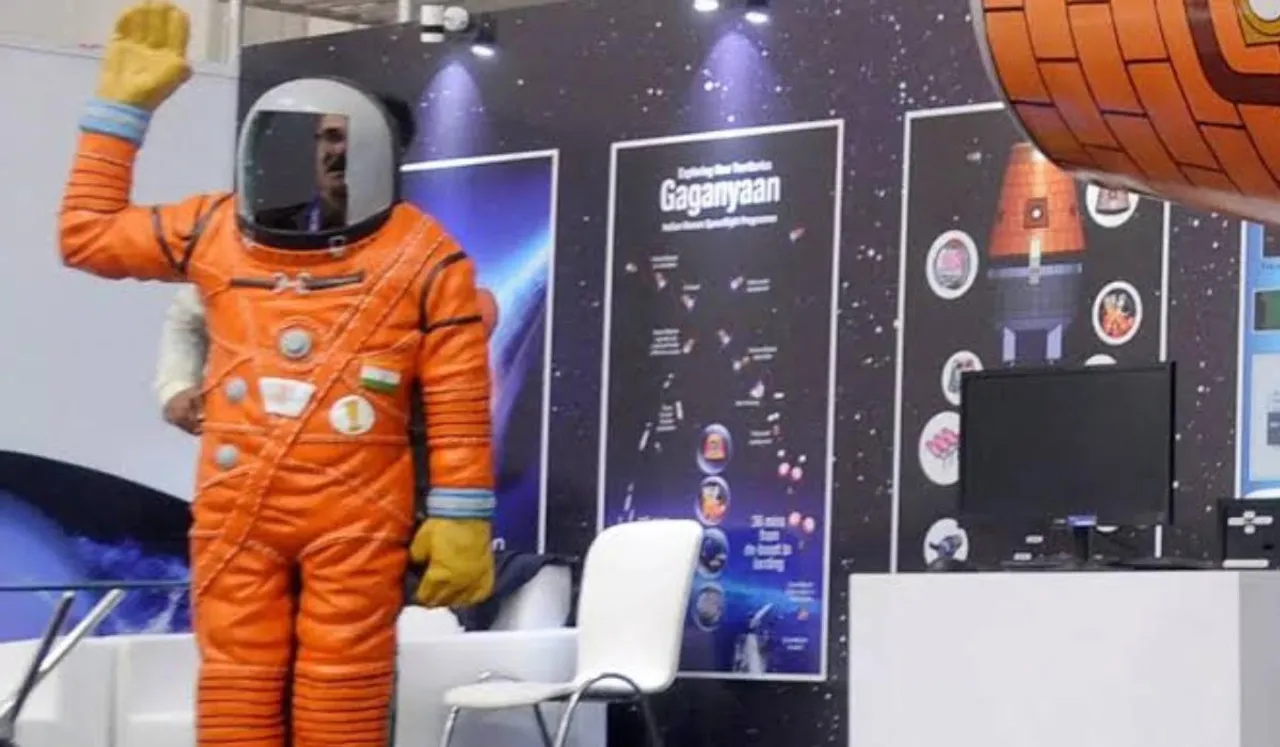 The Union Minister Jitendra Singh announced at the NDTV G20 Conclave on August 26 that India will send a female robot named 'Vyonmitra' on the Gaganyaan mission.
Singh said that a trial spaceflight will be attempted initially in the first or second week of October. Vyonmitra will be sent to space in the subsequent mission, added the Union Minister for Science and Technology.
India To Send Female Robot To Space On Gaganyaan
Singh explained that the Gaganyaan project was delayed due to the COVID-19 pandemic, adding that the first trial mission is scheduled for the first or second week of October. 
Further, Singh explained that the second mission will have a female robot that will mimic all human activities. If everything goes well, then he stated that we could have the go-ahead.
He went on to share that everyone who was closely associated with the ISRO team was nervous, and he said that his first nervous moment was when Chandrayaan-3 left the earth's orbit towards the moon's orbit. He also said that the moon landing was a quantum jump in the history and journey of the Indian Space Research Organisation (ISRO) and the entire country.
Thanking Prime Minister, Singh said that all this happened only because the Indian Prime Minister opened the space sector. He added that the gates of Sriharikota were closed until about 2019, but this time the media and schoolchildren were also invited to view the launch. The union minister also noted that funding for the space programme has increased.
The NDTV G20 mega conclave brings together the biggest names behind India's G20 success on one stage. The one-day-long event titled "Decoding G20" that's happening on August 26 decodes various significant topics, including energy transition, clean growth, the digital economy, and India's big global moment.
The Union Minister also narrated the relief the government felt when Chandrayaan-3 finally touched the moon's less-explored south pole. On August 23, in a monumental leap for India's space exploration prowess, the Indian Space Research Organisation (ISRO) successfully achieved yet another remarkable milestone with the triumphant landing of Chandrayaan-3 on the moon's surface. 
Upcoming G20 Summit At The National Capital 
In another G20 Summit all set to be held in Delhi in September, there are nineteen women commandos who are parallelly gearing up for one of the biggest moments of their lives. The first batch of nineteen women, who have been imparted special training in shooting, will now be instated as frontline shooters at the upcoming G20 summit. The commands are trained by Indo-Tibetan Border Police (ITBP) team.
---
Suggested Reading: G20 Summit: 19 Women Commandos To Be Frontline Sharpshooters