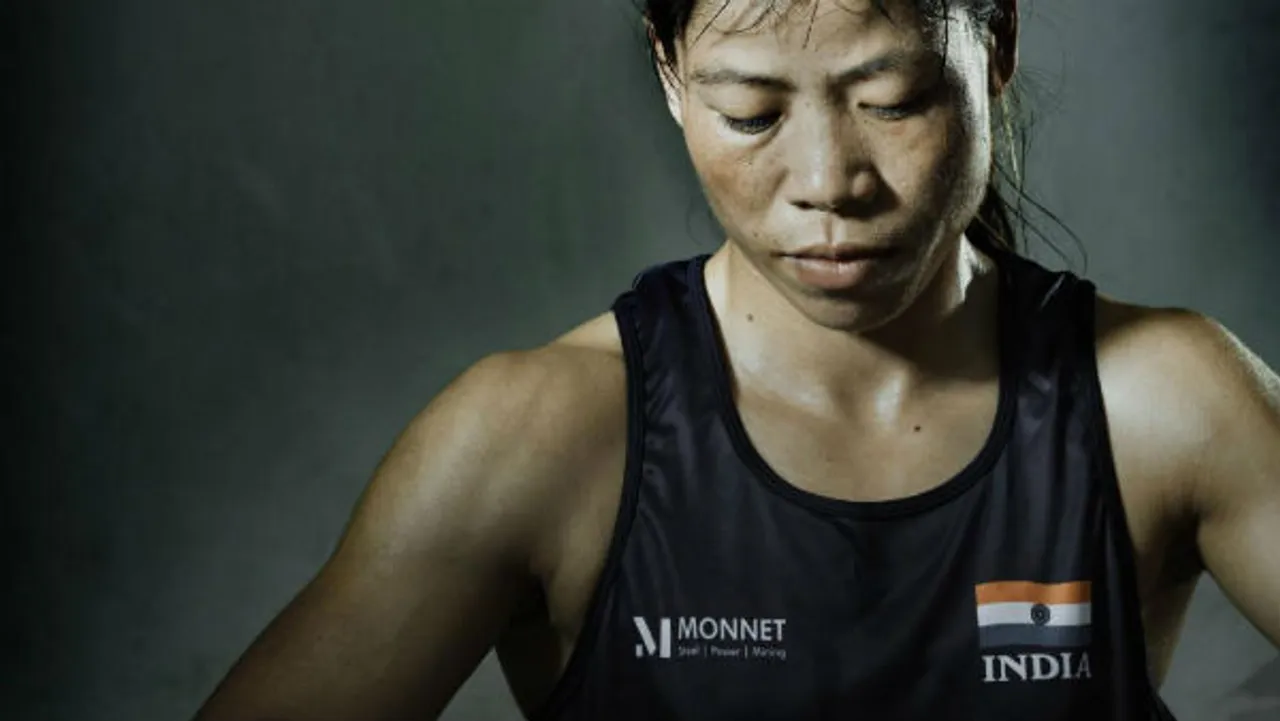 All the Olympics-bound boxers from India are traveling to Italy and France starting next week for a training competition which will last for 52 days. As they all gear up for the upcoming Tokyo Olympics (starting from July 23, 2021), celebrated boxer MC Mary Kom will have to skip the training this time due to an illness. She is currently recovering from dengue and has withdrawn her name from a 28-member contingent that is heading abroad. The team comprises of ten men and six women boxers. However, Kom is planning to take care of her health first so when the time comes she can rain punches on her opponents in the Tokyo rings. The Europe competition kickstarts on October 15.
According to a report by PTI, the six-time world champion and London Olympic bronze medallist, Kom has recently said that she is not "keeping well for the past two weeks because of dengue." She further added, "I am much better now but won't be travelling."
The 38-year-old Kom became the first female boxer from India to win an Olympic medal when she won a bronze at London in 2012.
This will be her second Olympic appearance. She booked her Olympic berth at the Asian qualifiers in Amman, Jordan, earlier this year. Assuring that she will train in Delhi, she mentioned, "About travelling abroad for training, we shall see next year when hopefully a COVID-19 vaccine will also come."
Mission Tokyo Olympics
Talking about her Tokyo dreams and finally getting the opportunity to earn that elusive gold, Kom in an exclusive conversation with SheThePeople.TV, said, "Every athlete dreams of competing at the Olympics and winning a gold medal and I'm no different. It's the biggest sporting event for a sportsperson, however, I feel the best approach at this stage is to calm my nerves when necessary. Focusing on the goal is essential instead of letting ourselves be under pressure. Pressures are not always constructive. I will just give my best effort, and that will be my master plan.
"As I plan to hang up my gloves after an 18-year-long career, Tokyo feels special, but it is also stressful because I want to win a gold medal at any cost. It does bother me a little bit that I am retiring after this," Kom expressed
The mother of three, she loves "boxing". As long as I am physically fit, I am not scared of anyone. I believe in my ability and mental strength."