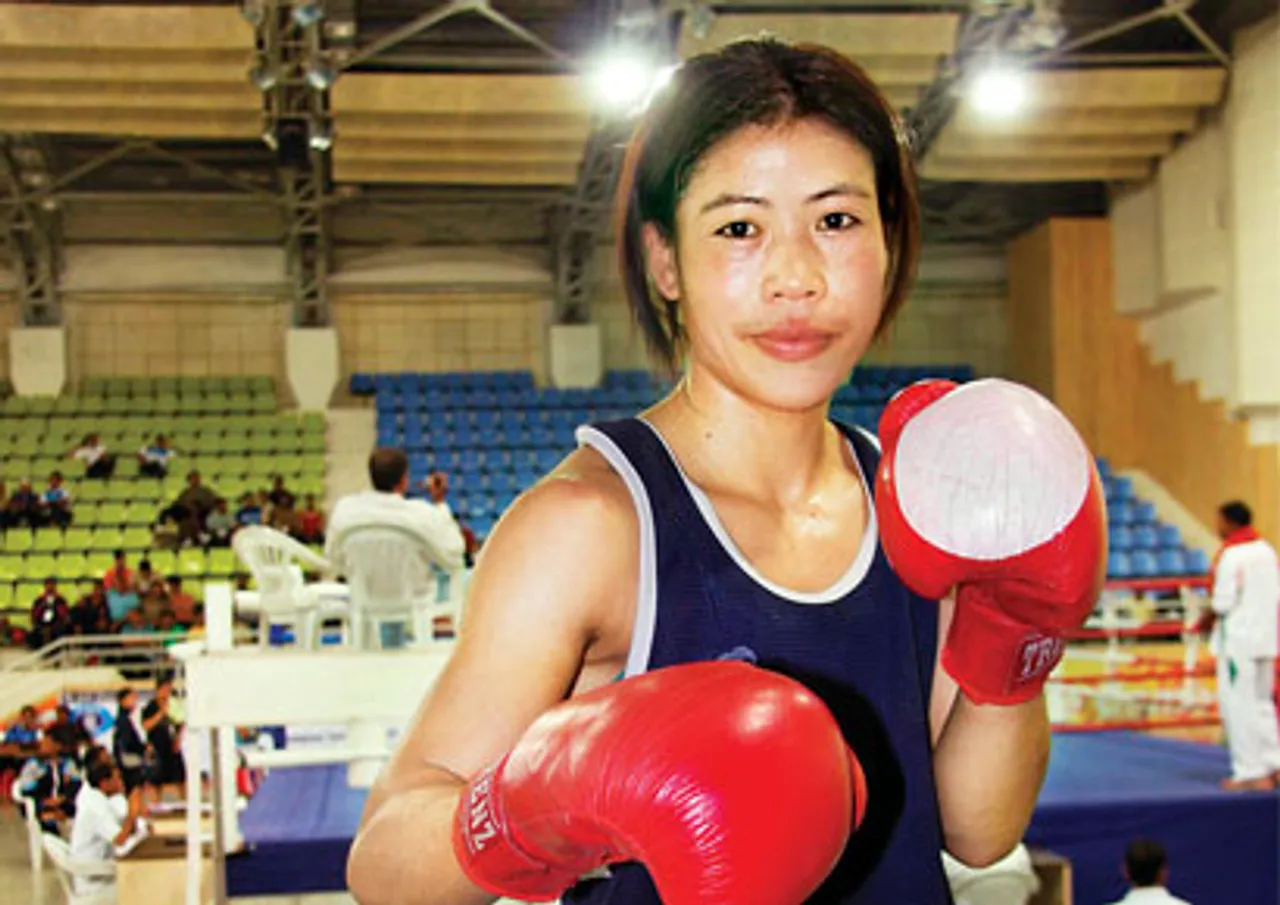 Indian boxer MC Mary Kom is disappointed in the views of Indians during these hard times. "It's very unfortunate," said Kom condemning the racist attacks on Northeastern people while India fights against the coronavirus pandemic, reported The Quint.
The outburst came after some Northeastern people had to face racist comments in several Indian cities. In Mysuru, two Northeastern men were denied entry into a grocery store and the staff claimed they were "foreigners". A girl in Delhi's Vijay Nagar was called "corona" before her attacker spat paan on her. In the latest, many nurses employed at a hospital in Guwahati (Assam) have alleged that they were taunted as "coronavirus" on the street.
Key Takeaways:
"It's very unfortunate," says Mary Kom on the racist attacks towards the Northeast people in India.
The outburst came after some Northeast people were attacked in a few cities in India.
"I am sorry to hear about the unfortunate incidents and treatment you have come across during this hardest time of our generation."
A six-time world champion and an Olympic bronze-winner, Kom called the attacks "irrational" and was quoted as saying, "This virus does not know colour, caste, region or religion nor country. This is not a time for blame games or a time to insult each other but to come together and fight against this dreadful virus by abiding by the safety instructions given by our government."
A message to the survivors
Sharing a message to the survivors of the attacks, Mary expressed, "I am sorry to hear about the unfortunate incidents and treatment you have come across during this hardest time of our generation. Please take courage because the people who treated you differently, they don't know their own people. There are millions of people who are by your side. You have instead taught them the best lesson they needed. I believe this incident will bring forward a good change in the attitude of such people and pave the way for the next level of national integration."
READ: Bored In Lockdown? Try Kreeda's Traditional Board Games
Kom has also donated one month's salary as Rajya Sabha MP to the Prime Minister's Relief Fund. She has contributed Rs 1 lakh for COVID-19 relief. "In view of the COVID-19 pandemic, I wish to donate my one month's salary to the PM National Relief Fund. So, please debit an amount of Rs 1,00,000 from my account," Mary Kom said in a letter to the bank.
READ: Fighting COVID-19: Celebrities & Athletes Come Out To Do Good Deeds
Talking Tokyo
"Now I get more time to prepare, our training plans can be extended. And it's not just for me, it is true for everyone around the world," added Mary Kom, a bronze-medallist at London 2012 who was gearing up for her second Olympic appearance, told PTI.
Commenting on the Tokyo Games' postponement, she said, "The situation right now is not good. Life always comes first, everything else can wait. Players' safety is paramount. Everyone who took this decision factored this in. I think it's good for everyone."
"Olympics is the main thing in my life right now. It is my last mission," Mary Kom stated.
The boxer from Manipur, who is also a Commonwealth and Asian Games champion, recently qualified for her second Olympic Games, which was postponed to 2021 due to the ongoing pandemic.
Feature Image Credit: sportskeeda.com