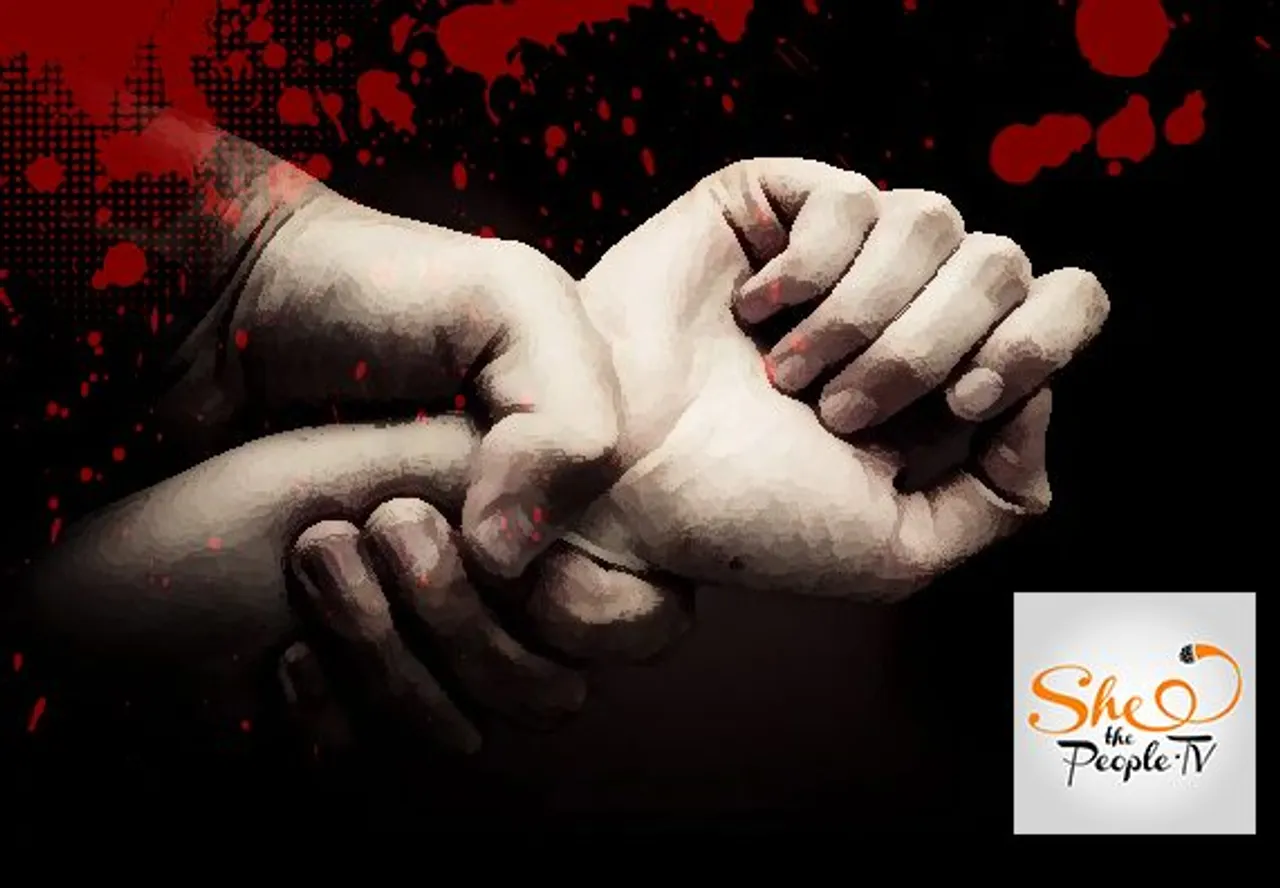 A woman, around 25-year-old, was reportedly gangraped by husband and four of his friends in front of their five year-old son near Thiruvananthapuram, Kerala. As per various reports, the woman was forced to consume liquor by the accused and later she was physically abused and sexually assaulted.
"They pressed cigarette butts on my skin," the rape survivor told Manorama News. The husband and his friends raped her she said.
The accused were arrested on Friday, a day after the incident, police says the child may have been beaten up. The Kerala State Women's Commission is also investigating the case. According to the rape survivor, on Thursday night, her husband allegedly tricked her and their children to go to the beach at nearby Puthucurichy. She was later taken to a friend's house nearby, where she was sexually assaulted in front of her elder son, aged around five. "The woman was rescued by a young man who found her in an inebriated state along the road. He took her in his car to her home and then informed police about the incident," a police officer said.
What You Should Know
The incident took place nearby Puthucurichy in Thiruvananthapuram district
Man forced his 25-year-old wife to consume liquor and then gangraped her along with four friends in front of her 5-year-old child
Police have arrested five accused including the woman's husband on Friday
The woman also alleged that she had bruises on her skin and her son was beaten up by the accused when he cried
The woman speaks up
The husband is a daily wage worker, was also suspected to be a drug addict, said police sources. Narrating her story, the woman said that her husband had allegedly taken money from his friends and allowed them to sexually assault her. She is said to have lost her consciousness when they tormented her by pressing cigarette butts on her skin and one of them even slapped her. They reportedly also tortured her son and the police noted the same in its update.
"Our preliminary investigation shows the husband was a party to the crime. He even forced his wife to not file a complaint. Some of the arrested have a criminal past," said Thiruvananthapuram rural police superintendent Ashok Kumar as per Hindustan Times.
The woman was admitted to a government hospital and later discharged.
India has seen some heinous incidents during this lockdown. Here's a report about increased cases of fathers raping daughters.