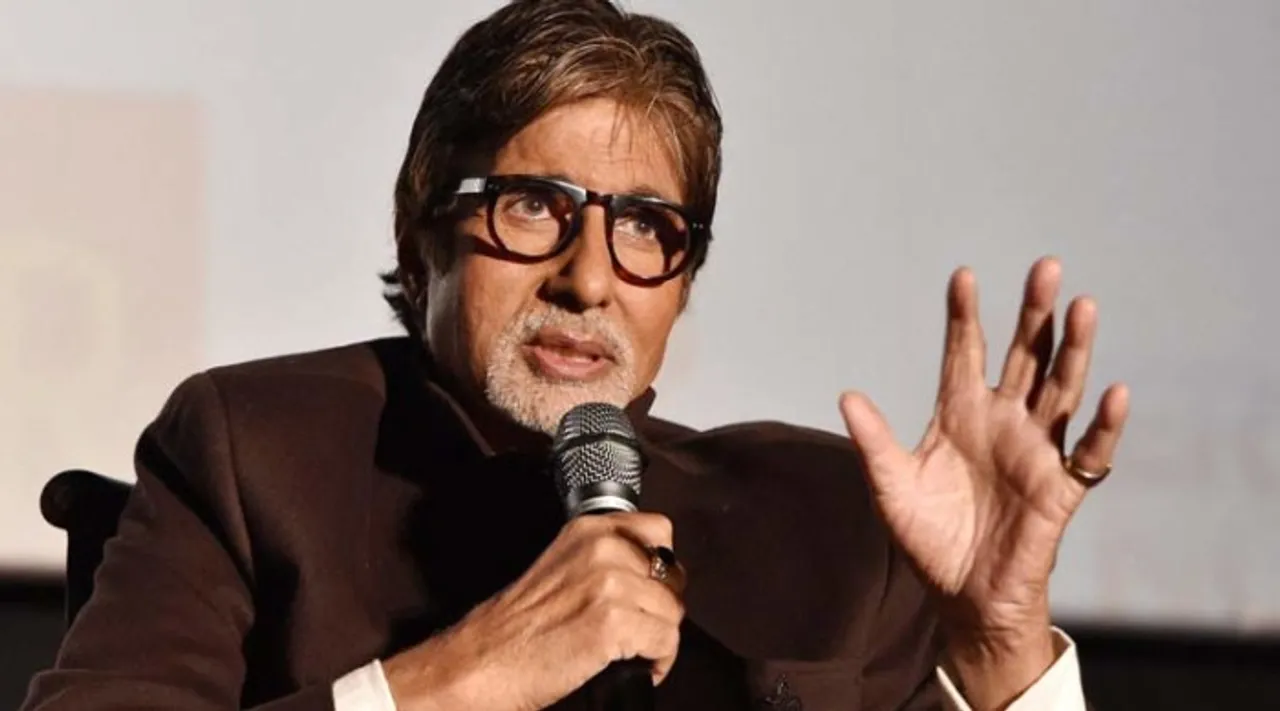 Amitabh Bachchan's silence when asked about the allegations of sexual assault on Nana Patekar stands for what is wrong with Bollywood today. At the launch of a trailer for Bachchan's upcoming film 'Thugs of Hindostan', he was asked to comment on the allegations made by Tanushree Datta. He said, "Neither my name is Tanushree nor Nana Patekar. So, how can I answer your question?"
Neither my name is Tanushree nor Nana Patekar. So, how can I answer your question?: Amitabh Bachchan on Tanushree Dutta accusing Nana Patekar of harassment. #Mumbai pic.twitter.com/kyqSRnhYJf

— ANI (@ANI) September 27, 2018
So now apparently Mr Bachchan is only going to comment on issues concerning himself. Perhaps we will keep that in mind the next time he pretends to speak for a cause, for which he has either been roped in as a brand ambassador or has a film on that subject in the pipeline.
Being an industry veteran, who is both loved and respected inside and outside of Bollywood, we expect more from him.
Considering all the pains he had taken to pen that fluffed up letter on consent close to release of his 2016 film Pink. But now we know, the stalwart actor had played us for the sake of propaganda back then.
The mess cannot be contained by being diplomatic now
Be it Kathua rape case, or Dutta's allegations against Patekar, Bachchan's silence is disheartening to say the least. For many people Bollywood means Bachchan. We expected more from a man whose words will remain the voice of a generation in Bollywood. How can he then sit by, and refuse to comment on an issue which concerns the well-being of women in the industry he represents?
SOME TAKEAWAYS
Amitabh Bachchan chose to keep quiet when the press asked him to comment on Tanushree Dutta's allegations of sexual harassment against Nana Patekar.
Today the Hindi film industry is way past the point where this situation can be pacified with measured silence.
Bollywood's silence in sexual harassment cases appears as a support to the oppressor.
Today, the Hindi film industry is way past the point where this situation can be pacified with measured silence. Not coming out in support of Dutta sends out a very wrong message.
We can understand that before #MeToo, or in an era before the social media, it must have been difficult to voice your concern as a minority. But today the industry is more democratic than it was before. The one which is more like a corporate than some brotherhood. Besides, the actors can directly connect with common people via social media. Their voice is no longer dependant on the media. Plus with increased awareness about sexual harassment, standing up for Dutta would only earn them goodwill. Yet, the majority of actors in Bollywood choose to remain silent.
If Bachchan and other A-listers still refuse to address the issue, they will be party to letting abusive men harass and intimidate women. And of keeping the public in dark and misleading them into loving men who only deserve our contempt.
Picture Credit : indianexpress.com
Also Read : Stop Slut-Shaming Tanushree Dutta For Daring To Speak Up
Yamini Pustake Bhalerao is a writer with the SheThePeople team, in the Opinions section.  The views expressed are the author's own.