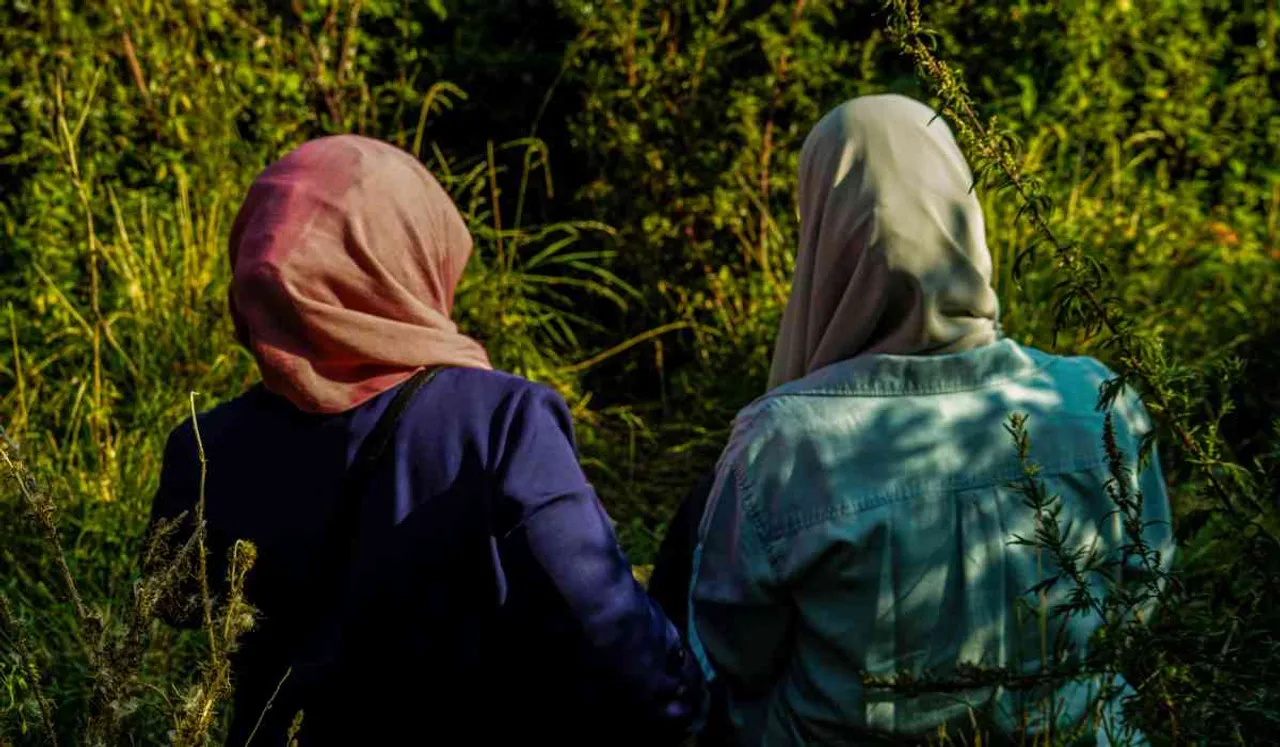 The hijab in Madhya Pradesh schools should be banned and the state government will soon take a call on it, minister Inder Singh Parmar said Tuesday. His remark comes amid the hijab row in schools and colleges in Karnataka, where the government has announced a three-day statewide closure of institutions amid escalations in Hindu-Muslim faceoff.
"Hijab is not a part of uniform and, therefore, I feel it should be banned. We will review the situation and take a call... A uniform dress code will be implemented in the coming days," Parmar told the press, as quoted by Indian Express. 
Parmar added that consistent with the "sense of equality" in schools, a uniform dress code is required and that people can wear hijabs outside campuses if they want. The Bharatiya Janata Party (BJP) leader further said the situation in Karnataka is "a deliberate attempt to spoil the atmosphere."
---
Suggested Reading: Communal Faceoff: Is Karnataka Hijab Row Normalising Street Harassment Of Girls?
---
Over the past few days, a group of Muslim girl students around Karnataka colleges has been demanding the right to continue classes while wearing their religious headscarves, known as the hijab. The controversy erupted first in Udupi, where some students were allegedly barred from taking lessons with their hijabs on. More here.
In fresh videos surfacing from the state this week, the situation appears to be intensifying with opposition groups of students wearing saffron scarves are clashing with hijabi students on and off campus. One such video that has gone viral is from a college in Mandya, where a lone girl in a hijab was heckled by a group of saffron-scarved boys chanting religious slogans.
---
Suggested Reading: Shah Rukh Khan Offered A Dua And Got Hate In Return
---
In an official order over the weekend, the Karnataka government invoked section 133 (2) of the Karnataka Education Act-1983 asking students in public universities to adhere to uniform regulations set down by the state. Clothes that affect public order and harmony will be banned, the order stated.
Chief Minister Basavaraj S Bommai, in a tweet, said schools and colleges will be shut till Sunday "to maintain peace and harmony." The Karnataka High Court is hearing petitions filed by young Muslim women against the 'hijab ban.'