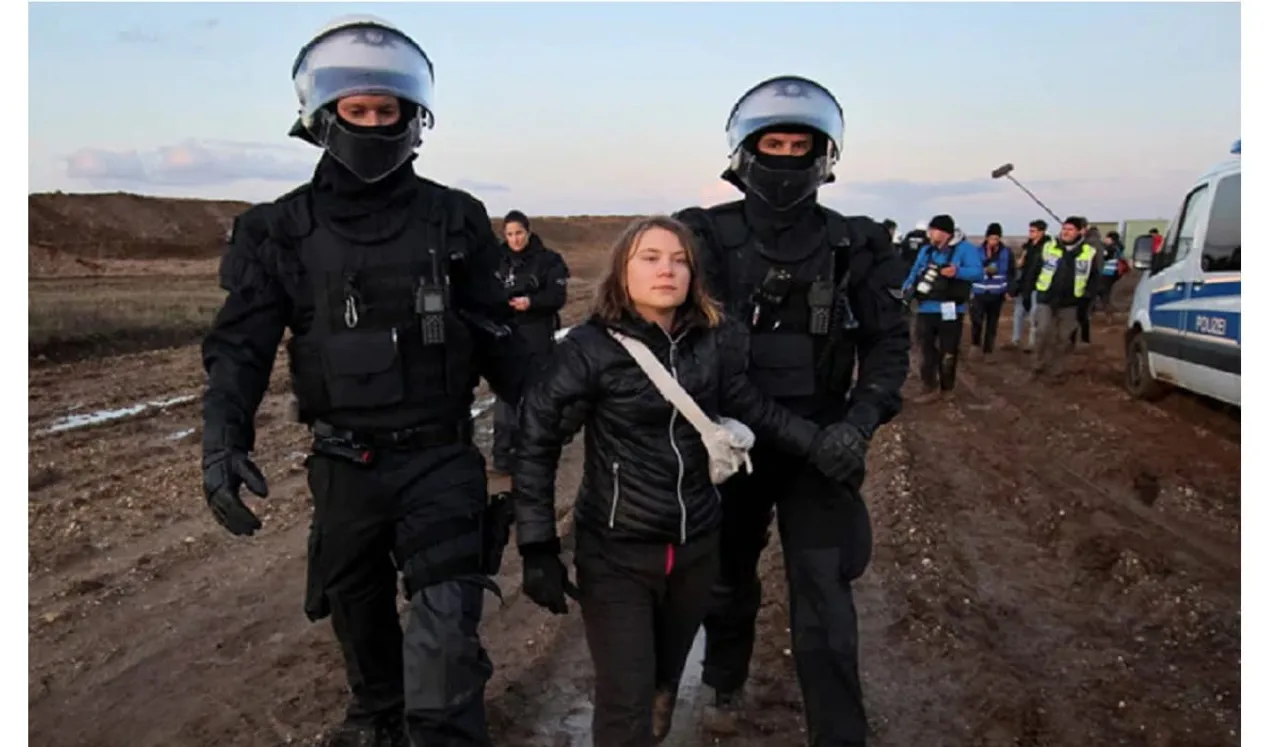 Swedish climate activist Greta Thunberg was among a group of protestors who were briefly detained on Tuesday, 17 January, amid a demonstration against the demolition of a German village to give way for the expansion of a coal mine.
Images showed Thunberg being picked up by police officers wearing helmets and then walking to a waiting bus. Those detained had "broken away from the demonstration" and ran towards the edge of an open pit, police said.
Greta Thunberg Detained at German Coal mine protest
Thunberg was arrested while protesting against the opencast coal mine of Garzweiler 2. She was carried away by the police after it warned the protesters of forceful removal if their demonstration did not move away from the edge of the mine.
A spokesperson for Aachen police indicated, "Greta Thunberg was part of a group of activists who rushed towards the ledge. However, she was then stopped and carried by us with this group out of the immediate danger area to establish their identity."
She was later released following an identity check, police said.
The spokesperson added that one activist jumped into the mine, however, it was not clear if they sustained any injuries.
Why are they protesting?
Protests began after a village in the North Rhine-Westphalia in Germany was cleared to allow for the expansion of the mine after its owner RWE agreed with the German government that it could demolish Luetzerath. Climate activists believe that Germany should not involve itself in mining and rather focus on renewable energy options, according to reports.
What has Greta Thunberg said about the protests?
While addressing around 6,000 protesters who were marching towards Luetzerath, Greta Thunberg called the expansion of the mine a "betrayal of present and future generations."
"Germany is one of the biggest polluters in the world and needs to be held accountable," the Swedish activist said.
---
Suggested Reading: Greta Thunberg's Savage Reply To Andrew Tate's Tweet Gone Viral