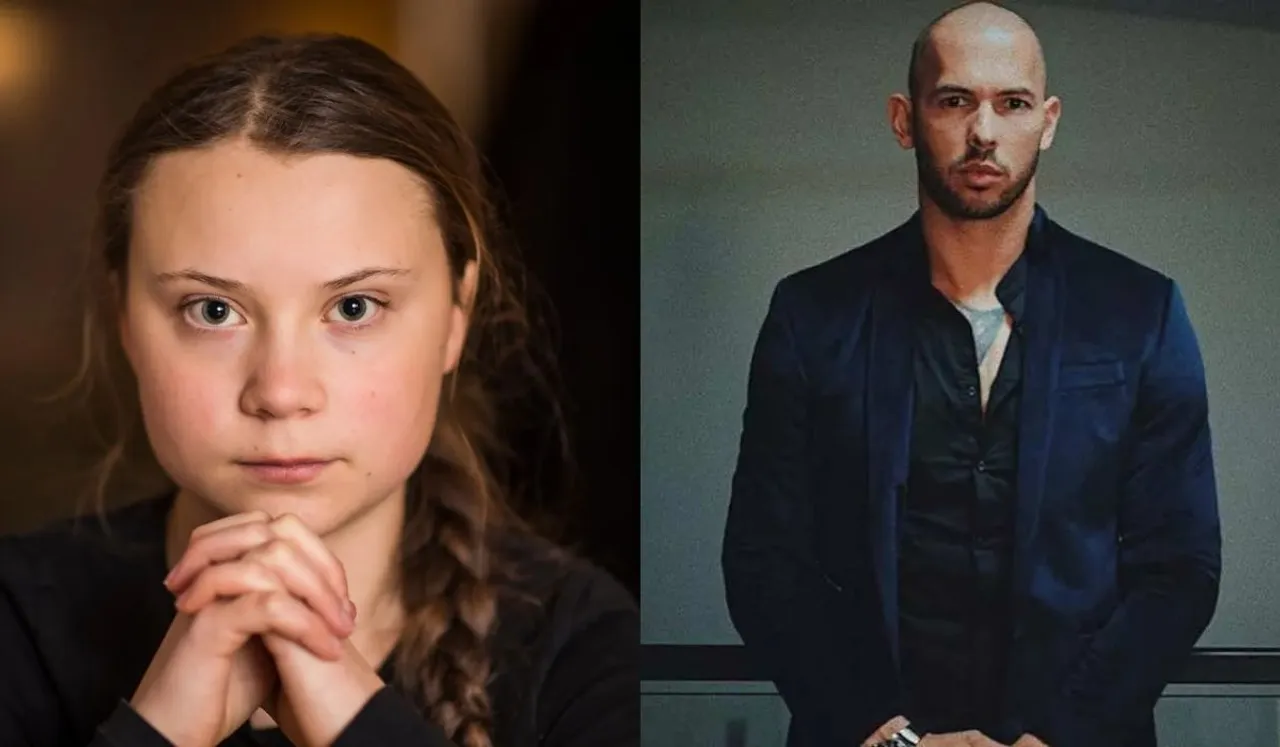 Greta Thunberg's savage reply to Andrew Tate's boastful tweet about the enormous emissions of his cars has gone viral. Thunberg faces a lot of backlash for her constant activism towards global warming and effort to spread awareness about the conservation of nature.
The Swedish climate activist in her 19 years of life has raised concern about the state of the earth and made people talk about it more than the people four times her age. Thunberg's famous speech at the United Nations in 2019 inspired several children and adults to do better. On the other hand Andrew Tate, a multi-millionaire finds himself in several controversies often and this time he called for it on Twitter as he tried to flex his proud possessions and the immense pollution it results into.
Greta Thunberg Andrew Tate Tweet
Andrew Tate tweeted two days back, "Hello @GretaThunberg I have 33 cars. My Bugatti has a w16 8.0L quad turbo. My TWO Ferrari 812 competizione have 6.5L v12s. This is just the start. Please provide your email address so I can send a complete list of my car collection and their respective enormous emissions." And Tate didn't stop there but also posted a parody video of Greta Thunberg's famous speech from 2019 at the UN.
Greta Thunberg replied to the tweet saying, "yes, please do enlighten me. email me at smalldickenergy@getalife.com". Everyone on the internet is blown away by her savage reply and blessed her for standing up against a bully like Tate as the tweet has received 2.5 million hearts already. Thunberg has shown in most of her public appearances that she isn't scared of anyone and her mission of making people conscious of their choices in order to have a better future continues. A New York Assembly member, Yuh-Line Niou Replied to Thunberg's tweet saying, "Channeling and harnessing her energy. It's good for the environment."
Since the tweet, the hashtag #smalldickenergy has been trending on Twitter. Someone on Twitter wrote, "Greta Thunberg saying someone has #smalldickenergy was not on my 2022 bingo card but boy am i tickled nonetheless" and everyone else is relating to it.
In a bizarre turn of events, the Twitter dispute started by Tate ended with him and his brother Tristan being arrested in Romania.
Reportedly, the two are being investigated for human trafficking and have been taken in for questioning. Reports suggest that the police were allegedly tipped off to his location due to a Twitter video he posted in response to Thunberg's viral clap back.
Tate presented pizza boxes to the camera after promising not to recyle.
As per reports, the pizza boxes from Jerry's Pizza, a Romanian pizza chain tipped off the authorities to Tate's location.
---
Suggested reading: Tunisha Sharma's Death: All You Need To Know About The Case