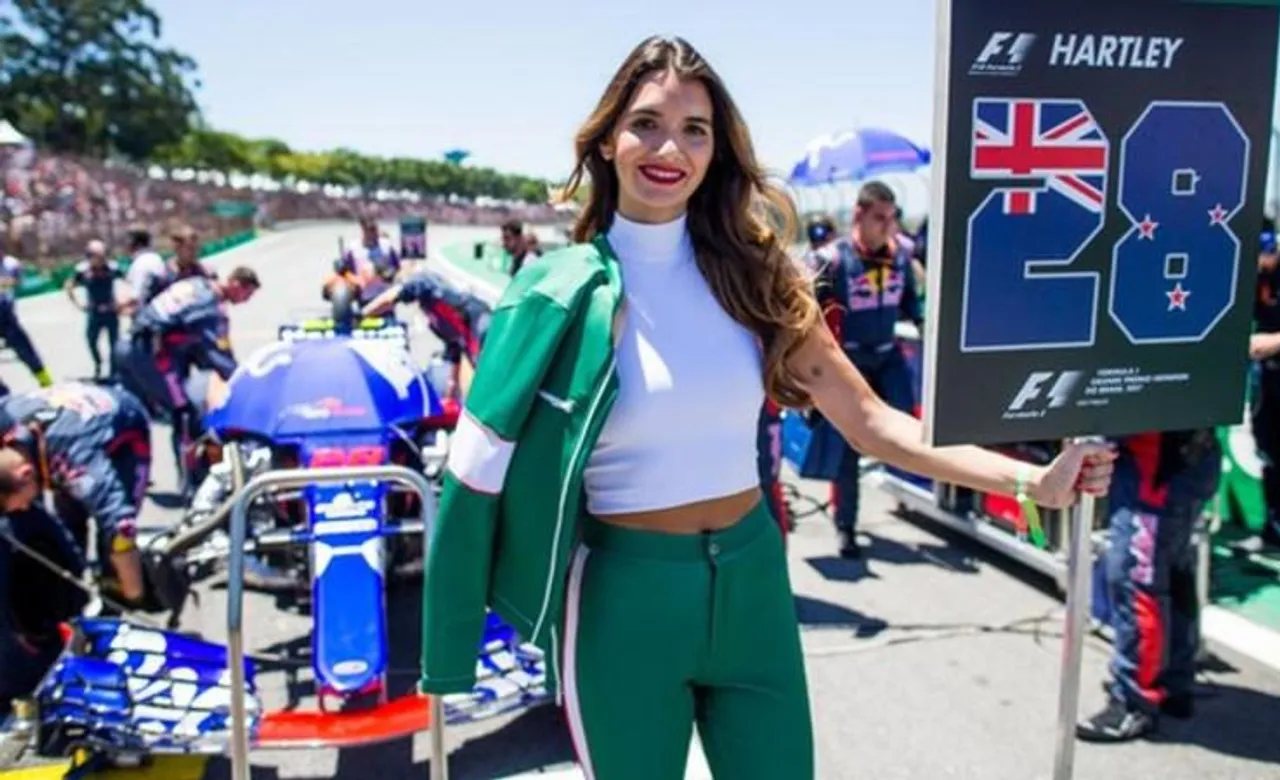 Looks like the year 2018 is slowly parading towards a non-sexist route. Formula One, which is famous for its promotional act of over-enthusiast female models parading at the beginning of any race, has decided to end the projection from this year.
Over the years, "grid girls" had lined up on the starting grid and stood with the drivers' name boards before every Grand Prix. What seemed to have been a sexist move since the beginning, will soon to be a history.
The organisation has announced the practice as "at odds with modern-day societal norms".
The decision was announced in a statement on Wednesday with this epic change effective immediately, which also applies to all support races. The landmark decision is coming into effect from the start of the season in Australia on March 25.
READ: 16-Yr-Old Logan Hannah Is Breaking Boundaries In Motorsport
"While the practice of employing grid girls has been a staple of Formula One Grands Prix for decades, we feel this custom does not resonate with our brand values and clearly is at odds with modern-day societal norms," said commercial manager Sean Bratches.
F1 believes the practice of employing grid girls is not appropriate or relevant.
"We don't believe the practice is appropriate or relevant to Formula One and its fans, old and new, across the world," he added.
You May Also Like: Love for speed & flying: Meet F4 driver Sneha Sharma
The Women's Sports Trust thanked F1 for the move on Twitter:
Thank you @F1 for deciding to stop using grid girls. Another sport making a clear choice about what they want to stand for:
"We feel this custom does not resonate with our brand values and clearly is at odds with modern day societal norms." https://t.co/Rrwxf5VcjY

— Women's Sport Trust (@WomenSportTrust) January 31, 2018
Even cycling, professional boxing and the UFC have women parading between bouts or featuring as podium hostesses. It wasn't until recently that the Professional Darts Corporation (PDC) scrapped such walk-on roles.
However, Britain's Sun tabloid newspaper headlined the event as 'Formula Dumb' and blamed the sport for turning into 'killjoys'.
Formula One is infamous for the lack of woman race driver on the starting grid. What traditionally is being considered as a men-dominated space, for a few years now, has more mixed off the track, with female engineers, aerodynamicists and mechanics as well as in media and marketing.
Of the 10 teams two have had female bosses, including former champions Williams. Formula One management has a number of women in senior positions.
The use of female models as props is indeed an overt fabrication of prejudice in some sports. The projection of the models is glamorous in a highly misogynistic way. It has been increasingly criticised as sexist in a sport.  It's only recently undergoing a revamp since Liberty Media took over last year.
READ: Special Feature: Meet India's women motorsport champs
Also Read: Speed Sisters: meet the Middle East's female car-racing team
Feature image credit: BBC