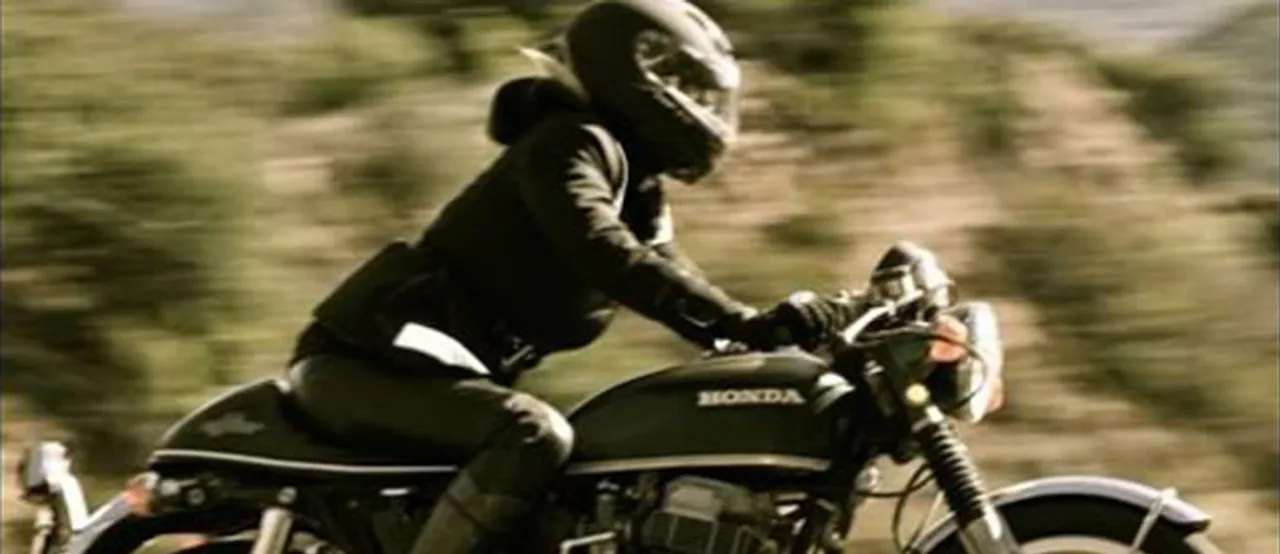 Leadership is not only about corporate life and entrepreneurship. As our women Olympians have recently shown us, it's also about muscling our way into arenas where women traditionally have never been, and coming out on top. Right now, India is going through several women's revolutions, and one of them is sport. While the recent Rio Olympics have put the spotlight on conventional sport, women in India are also quietly looking at other sports, including car racing. In this arena, as you'll see, we've gone from 0 to wow.
Also Read: Speed Sisters: meet the Middle East's female car-racing team
Alisha Abdullah:
Alisha Abdullah today is India's only woman super bike racer and the fastest Indian car racer. Daughter of bike racer and seven-time national champion, RA Abdullah, she began racing when she was just eight.  First it was go-karting - that was the only sport that was legal for an under-age racer. But when she was 18, her father gave her a a 600 cc superbike and Abdullah's career was set.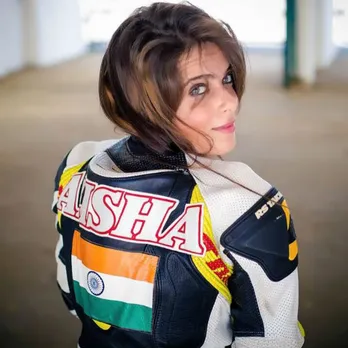 The racer against odds (Photo: Indian Cars Bikes)
At 25 now, Abdullah has spent 13 years on the racing track, with 80-90 trophies to prove it, including the MRF National Go-Karting Championship and the Best Novice Award in National level Formula Car Racing in the open class. Last year she represented India at the Toyota VIOS and became the first Indian woman to get a podium finish in an international Motorsport competition. Abdullah recently launched the Women Racing Academy to help other women like herself.
Sneha Sharma:
At 16, Mumbai-based Sharma tried go-karting and was hooked. Nine years later, she is the fastest woman racer in the country. Also a pilot with Indigo Airlines, Sharma once had to lie to her parents about what she was doing, because they didn't like the idea of screeching tyres and possible smashes.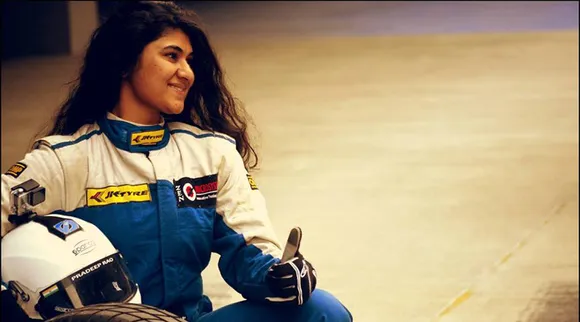 But no one could've stopped Sharma from winning the Drove D Polo Cup, Toyota Etios Motor Racing, Rotax Rookie Race, JK Tyres Four Stroke Championship. Sharma foresees more women choosing this sport as a career, and hopes to battle it out with them some day on an international track.
You May Also Like: Love for speed & flying: Meet F4 driver Sneha Sharma
Neha Dabas and Ria Dabas:
Delhi sisters Neha Dabas and Ria Dabas started professional racing in late 2015. But fate led them to the JK Tyre Rotax Karting championship.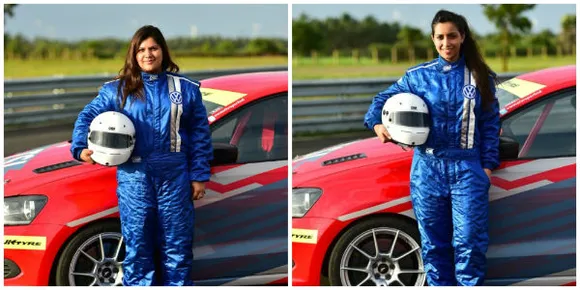 (Photo: martiniandmore.com)
Their father, an ex-Air Force fighter pilot, is behind their tough attitude on track. As a teacher, he pushed them to activities that would challenge them. Since 24-year-old Neha couldn't become a fighter pilot which was her dream, she turned to motor sport life. Her 22-year-old sister Ria is a state-level athlete and one of the youngest super bikers in the country. In the go-karting championship, the sisters were selected in the final list of 24 drivers from 550 entries. They were also the only women who raced in a touring car in the Vento Cup, 2015.
Sarika Sehrawat:
India's first ever woman car racer, 26-year-old Sarika Sehrawat started her ride with roller skates, then cycles, bikes and finally motor sports, in particular rallying.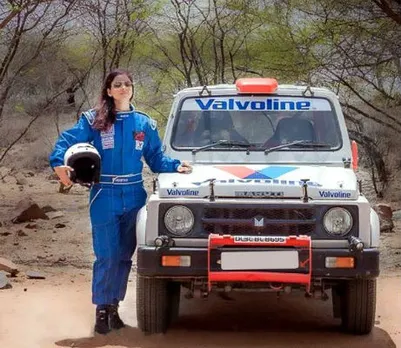 (Photo: bhaskar.com)
The Gurgaon-based ace first won the Desert Storm ladies category twice. In 2006 Sehrawat came third in the JK Tyre National Karting Championship. And in 2012 she was awarded the Coup de Dames trophy, the best woman driver in the event. Since then she participated twice in Raid De Himalaya, the toughest and the longest car rally in the country. When you don't find her racing with the boys, she is raising awareness among women for motorsports, wanting to see more serious women racers and professional rallyists.
Mira Erda:
Fourteen-year-old Mira Erda is been on racing track since she was five. With strong family support, she is the only female karting racer in India in the junior max category. Mira started karting in June 2010 and became a pro by September 2010. Later she took part in  five rounds of the JK Tyre National Rotax Max Championship 2010 and acquired the 7th position. She also held the trophy for Best New Upcoming Driver of the Year 2010".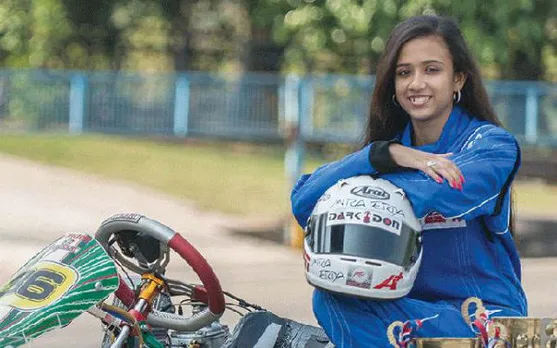 (Image Credit: indiatoday)
In 2011, Mira took part in the MMS-JK Tyre Rotax Rookie Cup 2011, and achieved the first two podiums of her life. She won both rounds in the 3rd place, the only girl among seven male racers. She received the Best Improved Driver of the Year award in 2011, and has been improving even more since then.
Feature image credit: Read More Stories By Ria Das
Join Us on https://www.facebook.com/SheThePeoplePage
Follow Us on https://twitter.com/SheThePeopleTV