Five Dedicated Women Cops Who Have Set The Bar High
They wake up before dawn, don their khaki uniform and are out in the world putting wrong-doers behind bars. They are revered by their male counterparts for their dauntlessness. They return home with pride and awareness of the fact that they are one more day closer to their mission of seeing their country free from crime and violence.
India has witnessed a steady increase in the number of women battling patriarchal mindsets and joining the police force. While most of them are exemplary at what they do, these five gutsy women have raised the benchmark of dedication towards work in the police forces.
Swati Lakra

 Pic credits:  Telangana Today
Do you envision a country where women venture out of their homes without a shred of fear in their minds? Then, Swati Lakra should be your beacon of hope. This Hyderabad IPS officer has left no stone unturned to bring the burning issue of women's safety in the limelight. As the head of Hyderabad's SHE teams, she has been amassing appreciation for the stellar work she has been doing to make Hyderabad a safe and secure city for its women. It was under her leadership that the Hyderabad police launched "Bharosa", a one-stop support centre for women and children who are victims of sexual abuse in 2016.
Last year, she added a new child-friendly court to the centre for speedy disposal of cases under POCSO. Swati ardently believes in the leadership qualities women possess and aspires to see more women join the police. She has been urging the government to implement 33.3% reservation for women across all ranks of the police force. We surely need more Dabangg police officers like her in our country.
Aslam Khan
Pic credits:  inshorts
While police officers are expected to fulfill their primary role of maintaining peace and order in the city and averting crimes, there are some who do not shy away from going an extra mile to ameliorate the lives of their fellow citizens. One such police officer who went beyond her call of duty to prevent a family from crippling under financial crisis is IPS Aslam Khan, DCP of North-West Delhi. The family lost their only earning member in an accident. She decided to step in and deposited half of her monthly salary in the account of the family of the deceased. She also resolved to bear all the educational expenses of the family's children. Her altruistic act definitely has created a ripple effect as the deceased's daughter aspires to become a police officer like her. Kudos to her for reviving the country's faith in humanity.
Rema Rajeshwari
Sensitivity training under the "Gender Peace Program", restoring an abandoned primary school, rehabilitating "Joginis" and saving child brides, promoting safe driving. Confused? No, this is not the manifesto of a political party contesting elections. These are just a few items under the long list of successful initiatives that Munnar's first Female IPS officer Rema Rajeshwari has undertaken in her decade-long police career. At present, she is posted as the Superintendent of Police in the Jogulamba Godwal District of Telangana. She is a regular contributor to some leading publications where she writes about the need to rope in more women in the security forces.
Recently in news for her crusade against fake news, she has been trying hard to prevent the spread of bogus WhatsApp messages in her district that warn of child kidnappers and murderers. Her efforts have bore good results as no fake news related deaths have been reported in Telanagana for the past few months.
Vaijayanti Mandhawdhare
Pic credits: Times of India
Nagpur's police inspector Vaijayanti Mandhawdhare scripted history by becoming the first woman in the city to lead the bomb squad. She completed her two weeks of training at Lune in a range of aspects of handling the task of the specialised unit. Her work would involve attending to regular bomb detection calls, conducting anti-sabotage tests at vital and iconic installations and also at sensitive venues like shrines and crowded places.
D Roopa Moudgil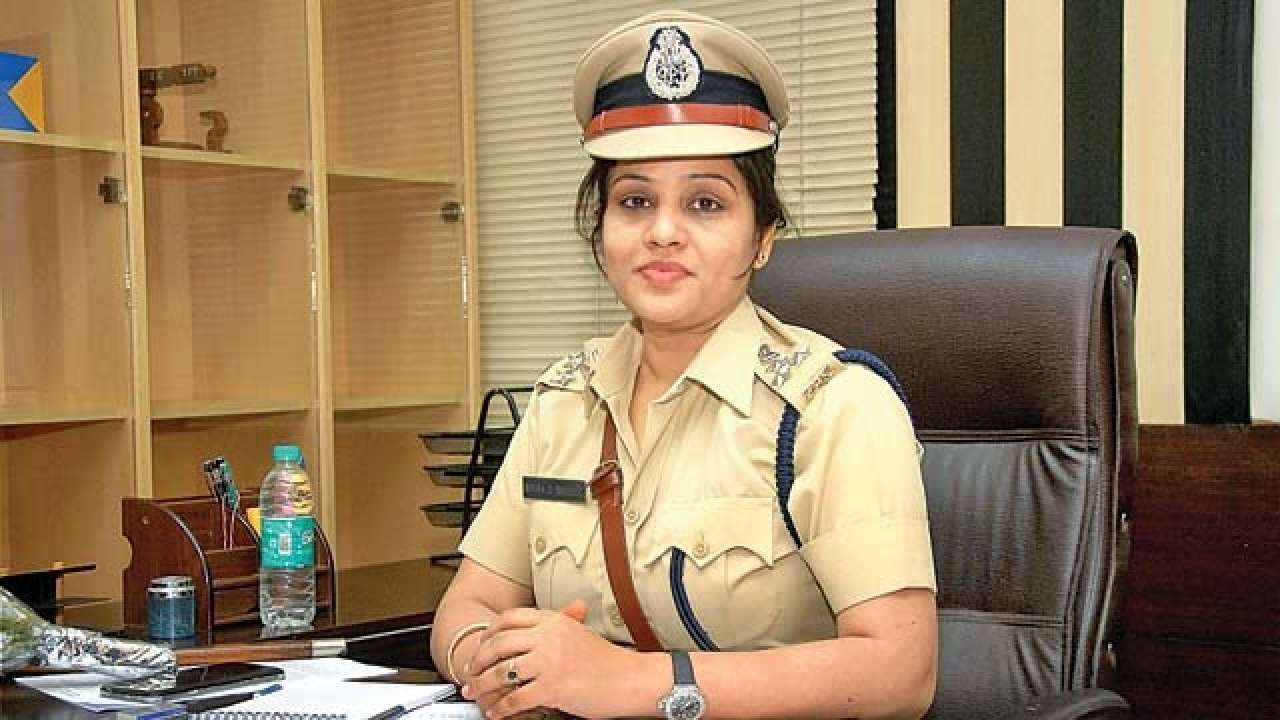 "When we joined the National Police Academy for IPS training, we were told that we are officers first and then women," Roopa Moudgil, told SheThePeople.Tv.
The first lady IPS officer of Karnataka is fearless and super dedicated to her profession. She is renowned for taking on cases involving politicians and senior IPS officers. This led to her getting transferred over 40 times in 17 years of service but that doesn't seem to bother her much.
She was recently in news with her report on the alleged preferential treatment to sidelined AIADMK leader Sasikala in jail. This Women's Day, she even released a music video to inspire women. Besides singing, she also has learned Bharatanatyam and classical music.
With such passionate police officers working for our country, we can definitely pin our hopes on seeing a better India.
Also: Say Hello To NYPD's First Woman Sikh Police Officer