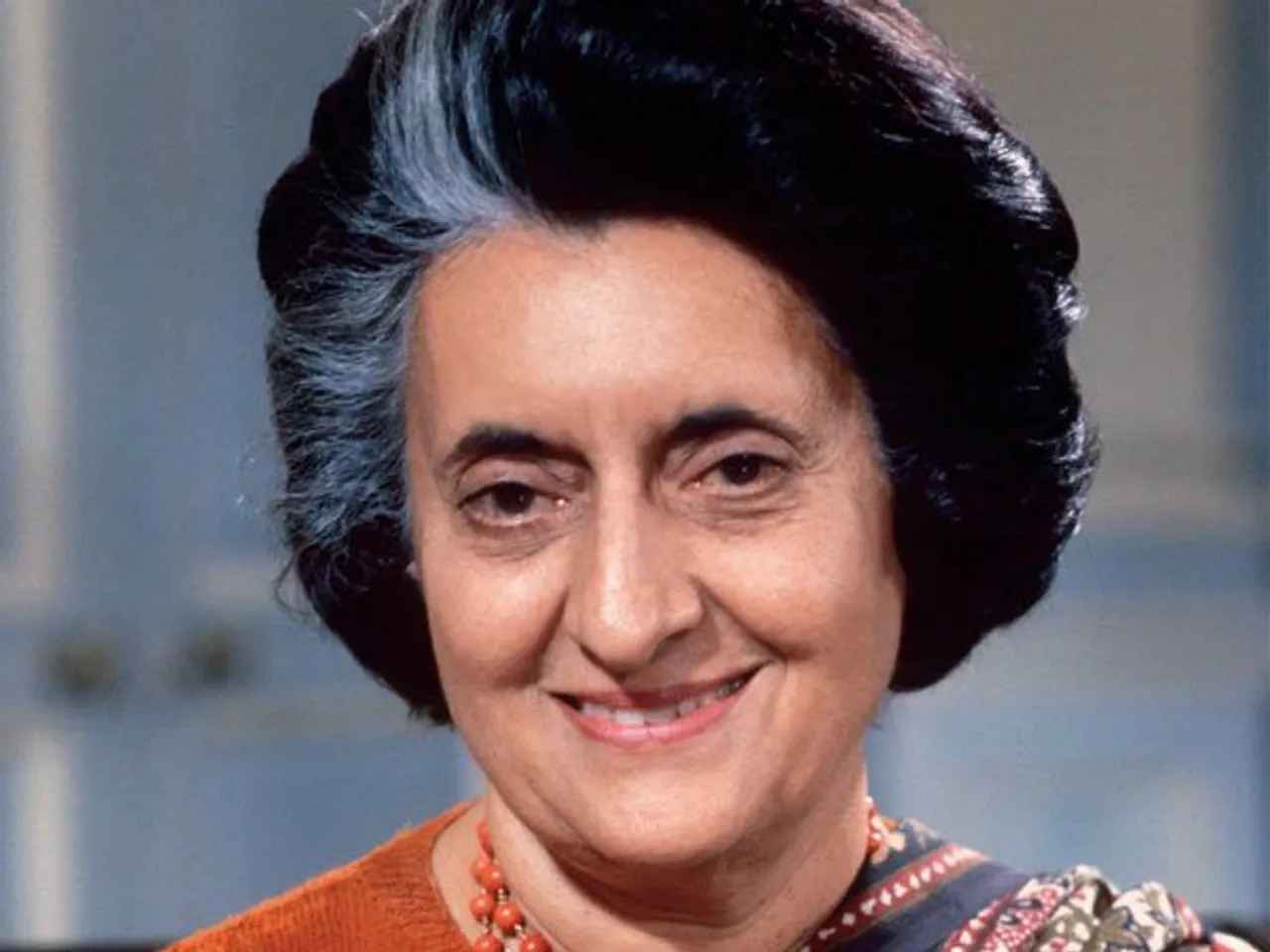 The year 2017 which marked the centenary year of India's first and only woman prime minister also witnessed Sagarika Ghose's biography on Indira Gandhi. Indira: India's most powerful Prime Minister took book lovers by storm for its no holds barred portrayal of the iron lady of India. And will remain a book which put forward a new focus on her life as a politician, woman, daughter and leader. So, why are we talking about this now? Because 2018 promises to offer more.
Recently, the author took to Twitter to reveal that she has signed a contract for the movie rights for the book with Roy Kapur Films.
Just signed the contract for movie rights for my book "Indira, India's Most Powerful PM" with @vidya_balan and @roykapurfilms! Utterly elated!! Look fwd to seeing INDIRA on screen! @juggernautbooks #IndiraTheMovie

— Sagarika Ghose (@sagarikaghose) January 10, 2018
And none other than Vidya Balan is going to play the leading lady. What could be more interesting then see the story portrayed on-screen.
We believe even someone like the calibre of Vidya will find the role challenging. Sagarika's book provides intriguing insights about Mrs Gandhi's childhood, which shaped her personality. The book not only talks about the supremo of politics but also about Indira the woman in flesh-and-blood. Indira Gandhi was a single female child in her family. She lived with a life-long complex about being a woman, this made her relationship with gender ambiguous. She had a kind of toughness which very few politicians have. The book further brings out the ruthless politician who ruled with an iron hand. One who was determined to gain power for herself. In the author's own words "who was determined that India would remain within the Nehru-Gandhi family. She had no doubts about that her family will rule India."
The last time Balan essayed a biographical character on-screen was that of the bold and fearless Silk, in Milind Luthra's Dirty Picture, in which she challenged the very idea of "feminine beauty" that Bollywood upholds.
In a conversation with Shaili Chopra for SheThePeople when her book hit the stands, Sagarika Ghose, said that the timing for her book is apt because it is "a good time to recall the Indira years–she stamped out democratic freedoms for 21 months and was India's first "supremo" politician, someone who totally dominated government and her party. So, there are parallels with today's times! She was India's first "High Command" leader, the first 'bahubali", who played politics with utter ruthlessness and stamped out her rivals both within and outside her party. In politics- she was James Bond in a khadi sari!
This is going to be one promising movie, we need to watch out for.
Picture By: Hi Class Society
Also Read: Lesser Known Facts About Indira Gandhi On Her 33rd Death Anniv
Love books? Join the SheThePeople Book Club. Click Here