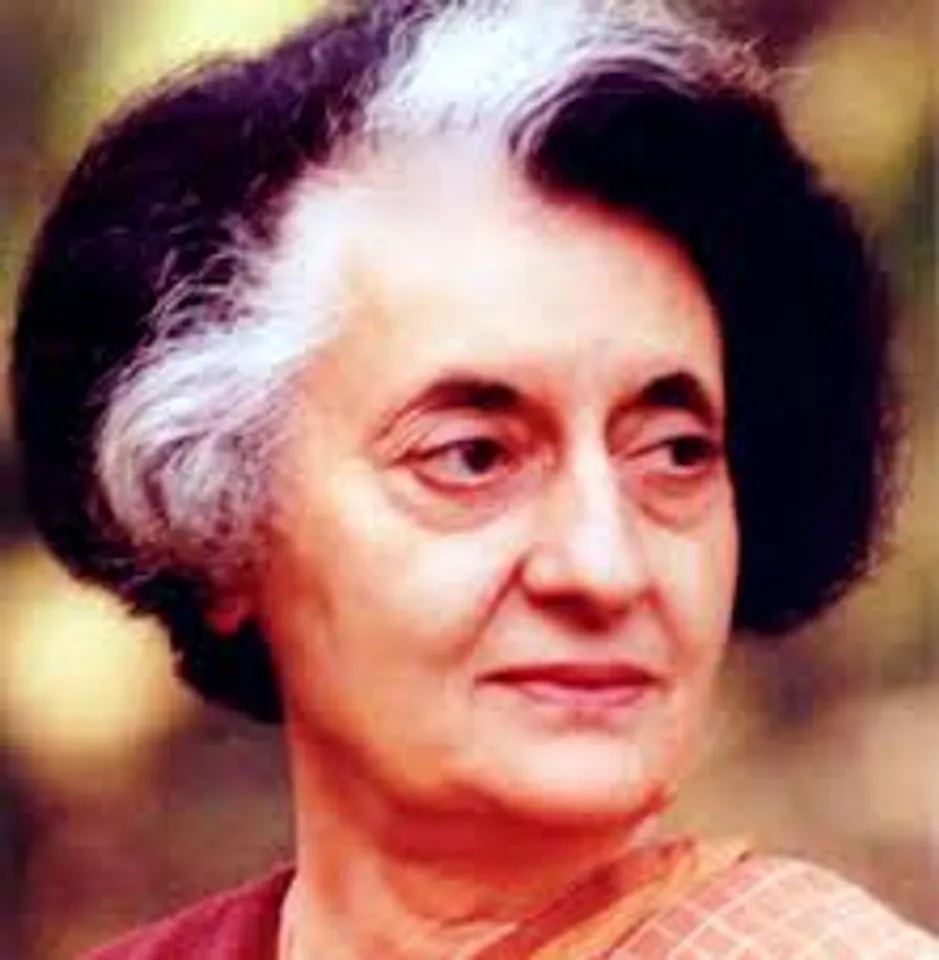 Indira Gandhi was assassinated on this day back in 1984.
Here's a look back at the Iron Lady of India -- the first and only woman to be the Prime Minister of the country. She was from one of the country's most influential families, being the daughter of Pandit Jawaharlal Nehru, independent india's first Prime Minister, but she also proved her mettle in the political arena. Indira Gandhi was elected four times during her 16 year tenure -- She was first elected in 1966 and served till 1977, and then in 1980 and served until she was assassinated in 1984. She also presided over what's been called Indian democracy's darkest hour, imposing the Emergency over 21 months between 1975- 1977, a blot on her political legacy.
We take a look at leadership qualities that Indira Gandhi embodied:
1. Her independent decision-making quality set her apart from her contemporaries in a major way. She was known for centralisation of power during her regime and led India during its war with Pakistan that led to the liberation of Bangladesh. She had set her own rules regarding her approach towards Indian politics and the world in general. She chose to follow her father's non-alignment policy, trying to avoid succumbing to either the American or Soviet pressures on certain specific issues.
2. She was outspoken at a time when women were still struggling to even move freely out of their houses. At that time, she came across as a role model and showed that women could -- and must -- raise their voices and be heard.
3. Strong-willed, she addressed the challenges of a developing country. "Her decisions and timings were applauded and hailed as perfect. As Henry Kissinger admits in his memoirs, Indira Gandhi outclassed and outmanoeuvred Nixon and Kissinger," as reported by the Mainstream Weekly. Kissinger and then-US President Nixon did, however, famously call her "that bitch".
4. Undoutbedly a strong leader, the vigour and the zeal with which Indira Gandhi performed during her term as Prime Minister of India have been widely praised.
"She was a true feminist to the core, a woman of substance who helped the country through a testing phase, possessed all the virtues of a woman and fought valiantly for women's rights in a man's world," said Khalid Ahmed in an article by the BBC, on an online poll back in 1999, which found her to be the greatest woman of the past 1000 years. The article does go on to cite her actions against Sikh separatists to call it a controversial choice. (It was under her that the decision to storm the Golden Temple in Operation Bluestar was undertaken to flush out militants. Four months later, she was shot dead by her bodyguards.)
While the controversial decisions she made, including to impose the Emergency, took away some of that shine, there's no question that the Iron Lady of India more than earned her place in history.
Picture Courtesy- Great Thoughts Treasury