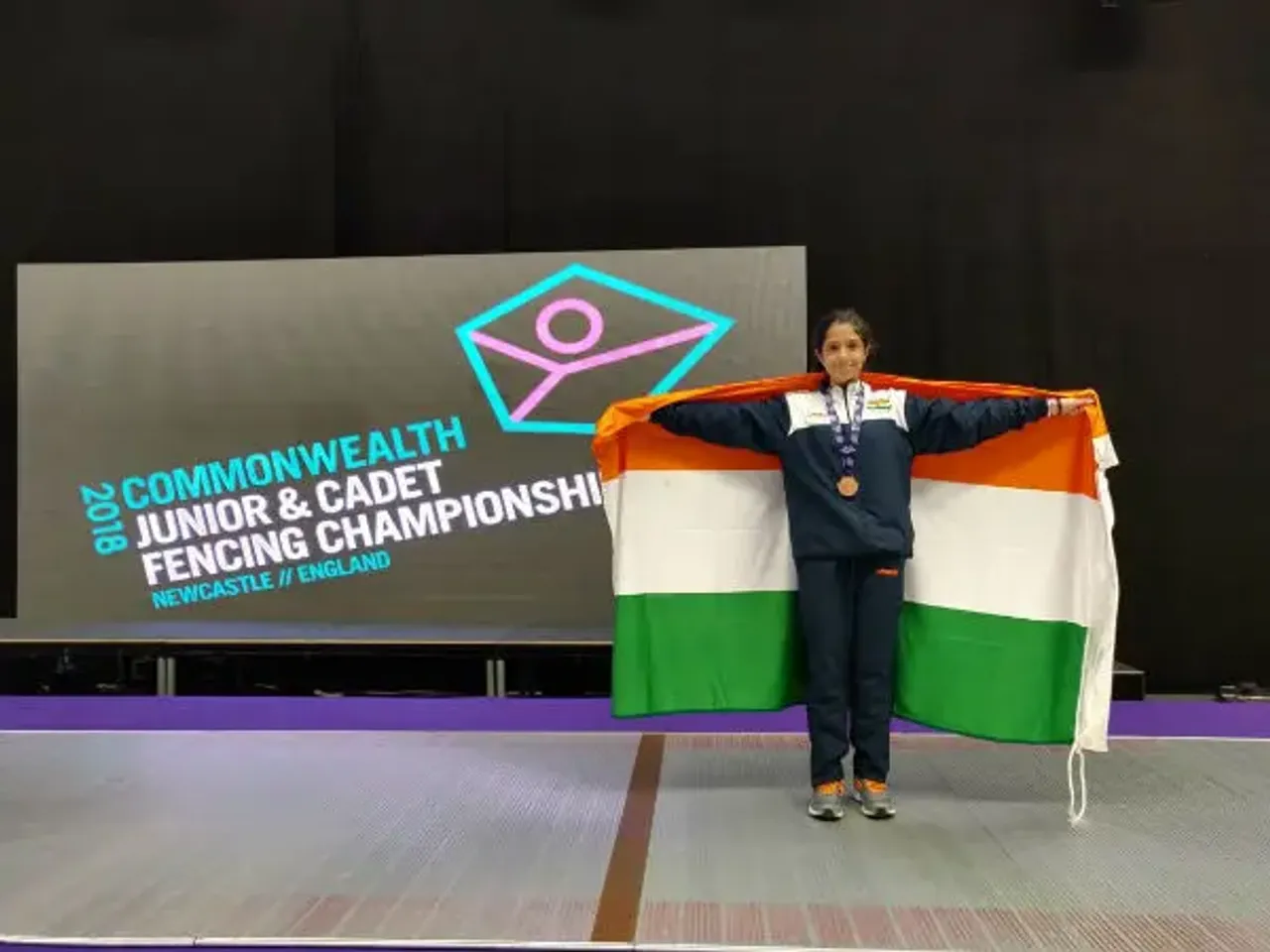 Spirited and determined to prove herself and break the glass ceiling. That's ace fencer Shreya Gupta for you. The Class 9 student from Jammu recently grabbed a bronze medal at the sabre event in the Commonwealth Cadet and Junior Fencing Championship at Newcastle, England. Shreya started out with Taekwondo (Martial Arts) at the age of eight and has won a bronze at the National level.
When asked how she got inspired to take up fencing, she told SheThePeople.TV, "My elder brother has taken up fencing. I really got inspired and influenced by him. Eventually after three years of Taekwondo, I switched over to fencing, which became my ultimate passion."
Shreya, who had also represented India at the Asian Cadet Championship in Dubai in February, is passionate about the sport. "Fencing has become my passion now. I prefer this game because I feel like a warrior while playing this game. In other words, the outfit and equipment give me the feel of a warrior wearing robes. Moreover, this game requires a lot of concentration and intelligence, which I think I possess."
"I prefer this game because I feel like a warrior. This game requires a lot of concentration and intelligence which I think I possess."
Medals galore
The gifted fencer has also won one gold medal in under-17 and a gold medal in under-14 category in individual events. In team events, Shreya won a gold medal in under-14 category and one bronze in under-17 category during the National Fencing championship in Gwalior in October 2017. She was the first youngest female fencer from J&K to achieve this feat.
The outstanding performances secured Shreya a top spot in the selection trials before she underwent a rigorous two-month training and left for the Commonwealth championship.
Asked how she prepared herself for a big event like this, Shreya told us, "Our team practised very hard with strenuous physical  programs coupled with systematic coaching schedules for nearly two months. This helped our team to act like a single cohesive unit. This ultimately paid off."
Coached by Shotu Lal Sharma and Rashid Ahmed, an international fencer, Shreya has her parents' extensive support. "Due to my consistent training along with good coaching, I have been winning medals in national level. Three gold and one bronze in a single national competition in Gwalior gave me best fencer of the country award," she beamed.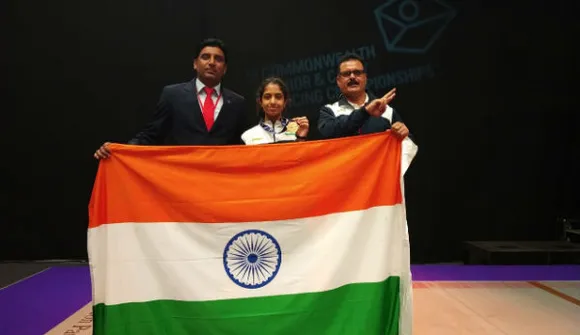 READ: How A German Created Hockey Village India: Meet Andrea Thumshirn
"Since ever I switched over to fencing, I had the dream of winning a medal at an international level. The journey towards my international level has not been easy. I have been practising for an average four hours besides keeping a balance with studies. The problem is that I am very very serious about studies too," she added.
No training academy
Despite the fact that the state of Jammu has emerging young champions who are interested in fencing, there is no academy where kids can get training. "There is no national academy for fencing in our state. There is only single stadium for all the games. Though it's an indoor game, we play fencing outdoors since there is no other options," she rued.
"Fencing has now become part and parcel of my life. It is in my blood and any day without it makes my day incomplete, it means everything to me."
So how does she cope up with the rigours of the sport? Shreya shared that she meditates and concentrates before playing any game which gives her the confidence to play well. "Reading my opponent's game plan is another key factor that helps me to win," she added.

But India lacks basic facilities and infrastructure for the sport, Shreya says. "Lack of proper infrastructure and facilities are the major hurdles. There are some financial constraints since this is a very expensive game. There is literally no support from the government side, since this game is not so popular in India like cricket and badminton. After seeing the players and teams from other countries, I think we are far behind technically and support-wise from the government."
"Fencing is my core passion and to play for my country in Olympics is my ultimate goal."
So what are the chances for girls from the state to take up the sport? Do they get as much exposure and enthusiasm as they deserve? "Girls can play this sport if they have an interest. But there is no enthusiasm and support which a sportsperson should get. Only personal interest and sacrifices can take you to greater heights," said the fencer who is currently preparing for the nationals at Cuttack, Orissa, in September.
"Women are certainly coming up to play different sports in our conservative and traditional society. This is giving them lot of confidence and exposure to stand shoulder to shoulder with men. Already some women have taken up this sport professionally," said Shreya.
"Belief in yourself, self-confidence and continuous hard work are the key factors which can help you to achieve your goals in life," advises the youngster.